Top Tips to Becoming a Better Horse Racing Punter
There is a reason that only a reported 2% of gamblers profit in the long term from betting on horse racing. It's hard. Having a few good runs where a healthy profit is made is one thing, but generating positive returns requires hard work, strategy and most importantly discipline. Below we share expert tips that can help improve punters practices and approaches to betting on horse racing.
Open as Many Bookmaker Accounts as Possible
The online betting environment is currently extremely competitive, which is only a good thing for punters. Opening as many accounts as possible is absolutely essential for maximising the potential for long term success when betting on horse racing.
Having multiple accounts serves two primary purposes; it enables customers to shop around and obtain the best price possible, and secondly it means that bets can be spread around multiple accounts to reduce the risk of having stakes restricted by the bookmakers.
If customers stick to one or two accounts, then they have to accept the odds on their fancy from those operators. The prices may be far better elsewhere and therefore common sense dictates that they should be getting the best price possible.
Also, bookmakers are in the habit of restricting customers' accounts quickly if they back horses whose odds contract regularly, or whose horses are generating the individual a profit. By spreading out the bets across a number of firms, each bookmaker is assuming less liability and is likely to leave the account in good standing for longer.
Use Betting Exchanges for Bigger Odds Horses
As discussed in the Favourite-Longshot Bias article, longer priced horses produce big losses when backed with bookmakers (for instance 21.00 – 34.00 runners produce a 40% negative ROI).
When an individual believes that a long shot may offer some value, betting on the exchanges is the way to go as the price can be two, three, sometimes even four times bigger.
Use Online Bookmakers Over the Betting Shops Whenever Possible
Betting shops rarely offer much in the way of concessions or bonuses that can help boost returns. Most reputable online bookmakers however will now have a 'Best Odds Guaranteed' policy for their UK and Irish horse racing betting.
Keep a Separate Bank Account For Betting
Using an everyday bank account for betting purposes can be hazardous, with expenses and income getting mixed up with the deposits and withdrawals from bookmakers' accounts. Having a separate bank account that is used solely for the purposes of betting enables individuals to see how they are performing, and keep a track of cash movements better.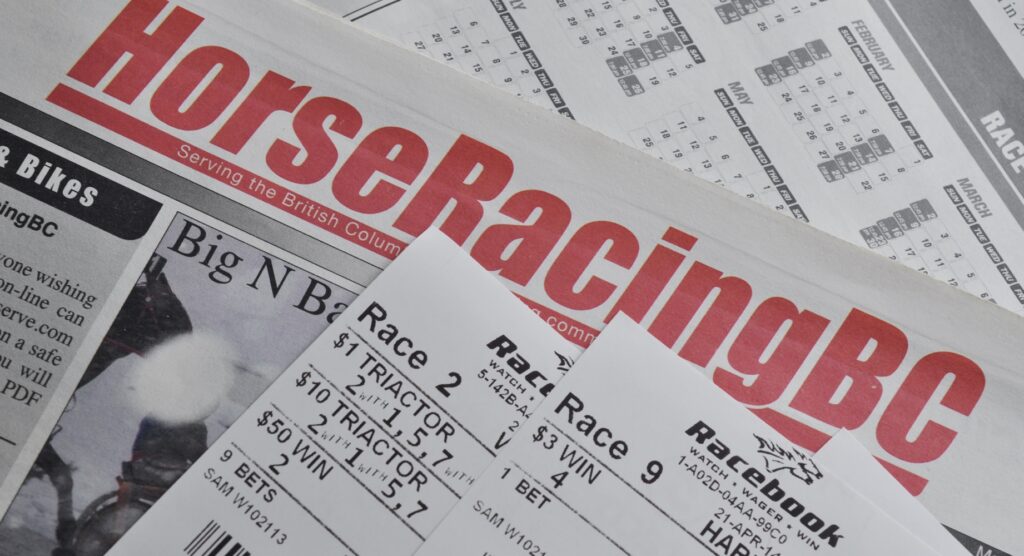 Keep a Record of Bets
Keeping a record of bets enables punters to analyse their bets and see where they can improve and which areas are proving most profitable. It is very easy to forget the details of bad decisions if they are not written down.
An overwhelming majority of professional punters keep a detailed record of their bets, calculating stakes, returns profit and perhaps most importantly, return on investment (ROI).
Don't Bet When Hungover or Very Tired
Alcohol and a lack of sleep can do funny things to the brain. An analytical and switched on brain is required to spot mispriced horses and to know when to pull the trigger or not, and therefore it is advisable only to bet with a clear mind.
Take At Least One Day Off Every Week
Following on, whilst many perceive the life of a profitable gambler as 'sexy' and adventurous, it can often be anything but. Long days can take their toll and again negatively influence decisions.
At least one day a week should be allocated for relaxing and doing something non-betting related to recharge the batteries and attack the next week with vigour and focus.
Specialise
With just shy of 1,500 fixtures programmed for 2015, there is racing to cater to everyone's taste. However, a common mistake made by many punters is to try and specialise in everything – flat and national hunt, sprints and staying races.
It is difficult to have an expert handle on every area of racing and therefore better returns are likely to be obtained by focusing on a particular aspect such as one of the two codes, or a particular range of distances.
Don't Bet For the Sake of It
Some people bet for the sheer excitement of having a financial interest in a race. That is absolutely fine, but parting ways with money for a buzz is not likely to result in a positive betting bank balance.
Mastering the art of striking a bet when there is value can take years to perfect. Often hours of research will uncover no betting opportunities, and acceptance of this will contribute to better long term returns as only value bets are being placed.
Staking
A solid staking plan can accelerate profits, while poor staking can quickly wipe out a betting bank. There are a number of factors to take into consideration when staking, namely risk tolerance, average price of bets and methodology, i.e. backing, laying or trading etc.
The most common method and perhaps best suited to beginners, is percentage bank staking. Punters stake a certain percentage of their betting bank on each bet.
For those that regularly back short priced horses, this may be 3-4%, whereas individuals who like to go for runners with double figure odds, may choose to stake 0.25-1%. With outsiders, the losing runs can quickly stack up.
The more advanced bettor may utilise a complex staking strategy, such as the Kelly Criterion, which dictates that bet sizes should be dependent upon perceived value edge over the odds available.
However, it is advisable for beginners to stick to level stakes betting and then re-evaluate their bank and stakes at the end of a designated period i.e. each month. After all, a starting bank of £1000 that generates a 10% return monthly will swell to over £3000 by the end of the year if compounding methods are used.
Use these tips to becoming a better horse racing punter at one of these recommended betting sites.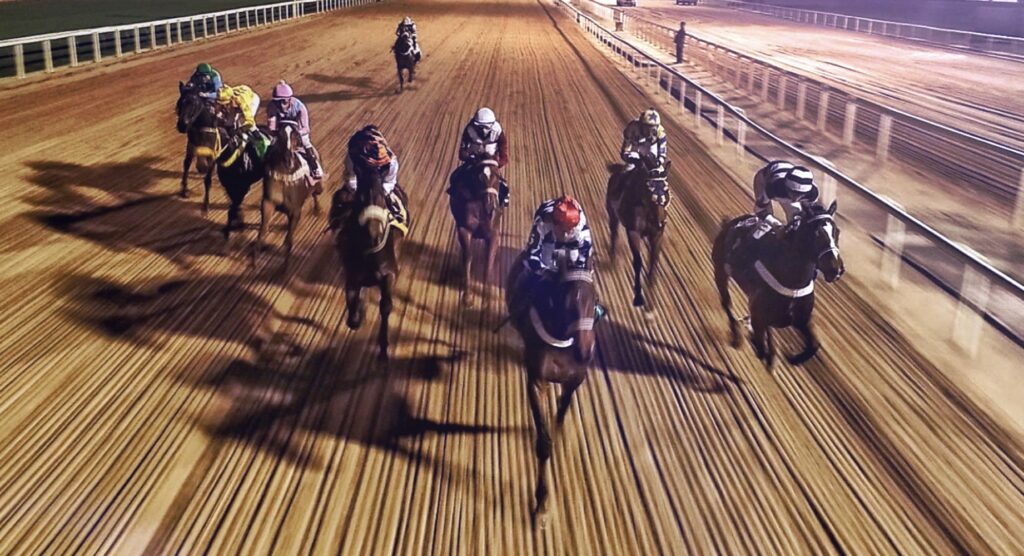 Bet on the Basis of Research, Not 'Inside Information'
90% of the time, hard work beats hearsay. Having conviction in your own opinion is vital when it comes to betting on horse racing.
For instance, a trainer may come on television prior to a race, with his horse off the back of a 6 month absence, and proclaim that the horse is as fit as a fiddle and should go very close to winning. However, if your research suggests this trainer is 1/157 with runners off for similar breaks, then in the long run it will pay to trust the cold hard facts.
Similarly, there will often be money for horses from stables, with whispers coming out as to how well a horse is working.
This information should not be immediately discarded, but should not form the basis of having a bet. After all, those in the yard don't necessarily have an expert knowledge of the form-book, nor of the wellbeing of other runners in the race.
Take a Long Term View
As previously mentioned, the key to success in the betting game is to eliminate emotion. That is why a betting bank that does not impact on day to day living should be utilised, and is also why it is essential to take a long term view of results and returns.
Getting bogged down with a week of seconds and losses can be poisonous as it can impact upon betting strategies for the next week of action. Due to variance, profits and losses will come in waves and looking at the results from a longer perspective i.e. annually, is a prudent approach.
Determine Your Perception of Value
Absolutely vital. Understanding the concept of value is one thing, but applying it is another. When researching a race and finding a potential value bet, it is important to have a preconceived idea of what odds a particular horse should be. If it is bigger than those odds, it is a bet. If not, it isn't.
Many punters find a horse they think has a good chance and will back it regardless of contracting odds. This is the way to the poor house and resisting the temptation when the price 'has gone' is one of the most difficult arts to master.
The tips will assist in helping punters get organised, disciplined, knowledgeable and resourceful and will enable a clearer picture of whether an individual is skilled at betting upon horse racing. Of course it is a hobby for many, but for the more serious bettor, treating racing like a job and a business, can help generate much better long term returns.