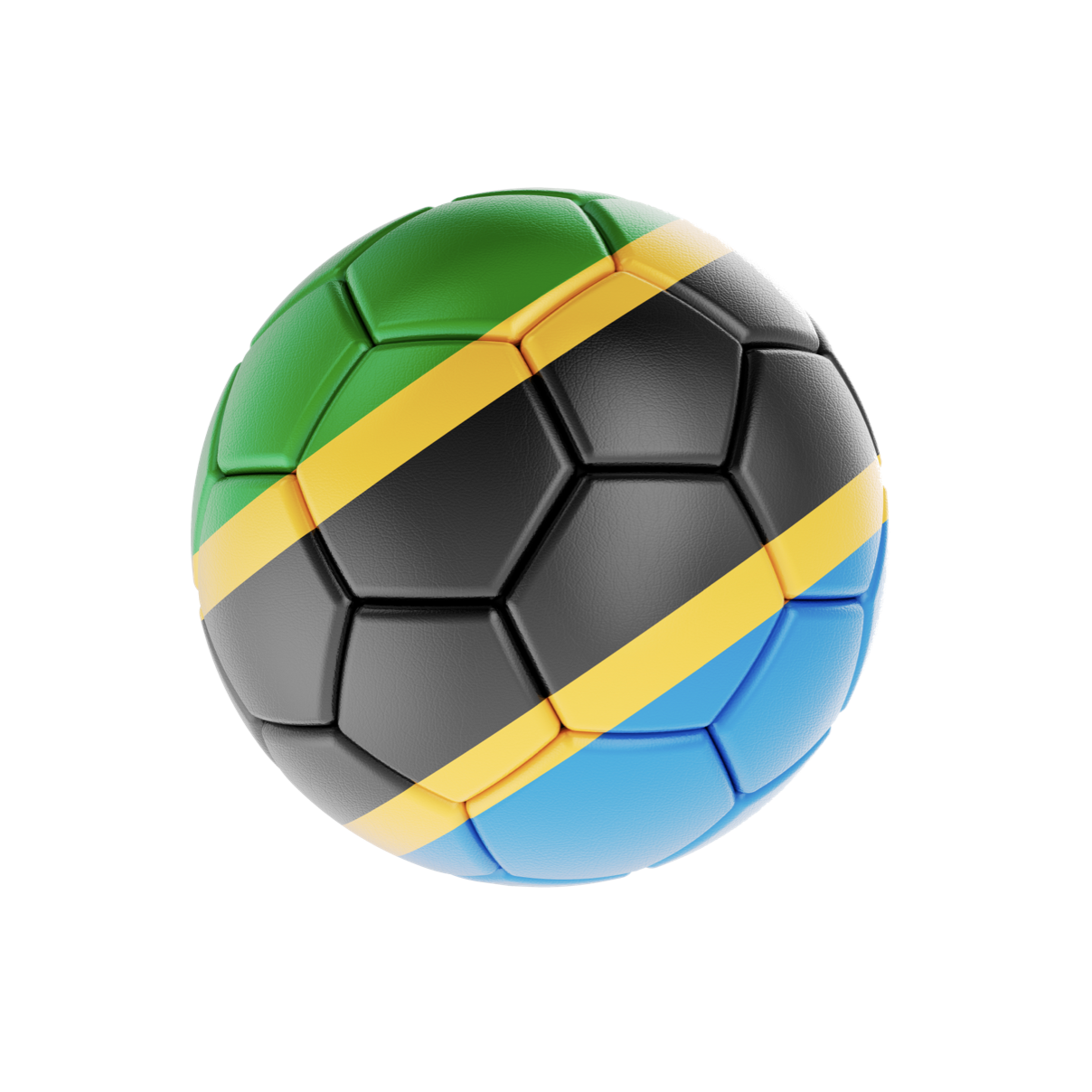 The Best Betting Sites in Tanzania for 2023
Online sports betting is legal in Tanzania, so you have lots of great sites to choose from. At SBO.net, we have made life easy for you by finding the best legal and active Tanzania betting sites.
We have selected these operators based on a long list of criteria. In addition to providing a list of the top sites, this page covers everything else you need to know about sports betting in Tanzania.
Best Betting Sites in Tanzania – December 2023
Why Did We Choose These Tanzania Betting Sites?
Our expert team has years of experience working in the sports betting industry. You can trust the sites we recommend because we check they are legal in Tanzania, have a wide range of payment methods and offer excellent customer service.
We only give our seal of approval to Tanzania betting sites that have the following criteria:
Although the Gaming Board of Tanzania (GBT) offers licences for online betting sites and land-based casinos, we recommend betting sites that hold European licences. They have far higher standards.
Licences are much more difficult to secure in Europe because regulations are far tighter. This benefits you, the customer. Licensed betting sites must offer a fair and transparent service. Therefore, you can be sure that your money is safe and that your data is protected at all times.
If you want to maximise your profits from Tanzania sports betting, you need to find the best odds for any sporting event. For example, why would you bet on Liverpool to beat Chelsea at odds of 1.45 when you can get odds of 1.76 elsewhere?
Our expert team only recommends sites that offer the best odds, so that you can make the most of every betting opportunity. You certainly won't be leaving any money on the table when you bet at Tanzania betting sites listed on this page.
The best betting sites in Tanzania offer a comprehensive range of betting markets on a wide range of sports and events.
This includes popular sports like football, cricket and rugby. You can also bet on other sports like basketball and boxing.
With running being so prevalent in Tanzania, you may also want to bet on major athletics events like the Olympics, Commonwealth Games and World Championships.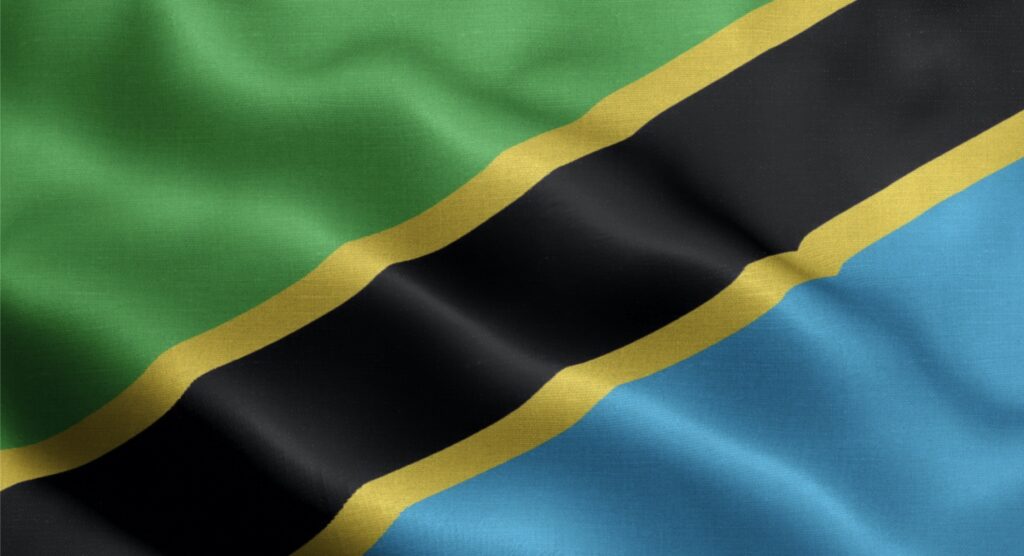 Free Bets in Tanzania
Sports betting sites in Tanzania work hard to attract new customers and keep their existing customers happy. They do this by offering an exciting range of promotions, including free bets.
Free bets are a great way to make your betting experience more fun. You might be offered a free bet as part of a promotion drive for a major sporting event. Here is a quick example for rugby fans. If you bet £5 on South Africa to beat France in the Six Nations Championship, you might be offered a free £5 bet on the England match against Scotland on the same day.
Deposit bonuses are another popular promotion tool used by Tanzania betting sites. Generally, these bonuses are applied when you make your first deposit as a new customer. For example, if you deposit £25, you might be offered a 100% bonus, whereby another £25 is added to your account for free. Each of our recommended betting sites will welcome you with a generous deposit bonus.
Taking advantage of deposit bonuses is an excellent way to make your money go further. You can bet on more events and hopefully increase your balance. Just make sure you check the terms of the offer, as there will likely be wagering requirements before you can withdraw your bonus cash.
Betting sites are always innovating with new types of offers to attract players. Recent innovations include odds boosts. For example, if you bet on Juventus to beat Inter at 2.13, the site might boost your odds to a more attractive 2.45. It's free money – assuming your team wins, of course. Free bets and other great offers are guaranteed at each of our recommended Tanzania betting sites.
Online Sports Betting in Tanzania
To say the approach to gambling in Africa is a mixed bag is something of an understatement. Some countries ban live and online gambling altogether. Others have poorly worded legislation, with gambling technically being illegal but no action ever being taken against those who do gamble.
However, Tanzania is one of the most progressive countries on the African continent. It legalised gambling in 1992, under the Investment Promotion and Protection Act. Then, once the internet became a thing, it legalised online gambling in 1999 as an amendment to the Gaming Control Act.
In Tanzania, the regulatory body is called the Gaming Board of Tanzania (GBT). Established in 2003, it is responsible for issuing licences to casinos and sports betting sites. The board is also responsible for ensuring licensed operators follow strict guidelines surrounding security, fairness, and protection of player funds and privacy.
While the GBT does an excellent job, our recommended sports betting sites hold European licences instead. Authorities in the UK, Malta, Gibraltar and the Isle of Man are considered world leaders when it comes to regulated online gambling.
It is perfectly safe and legal for the people of Tanzania to use a European-licensed site as opposed to one licensed locally. Indeed, most of the major European sports betting sites positively welcome players from Tanzania.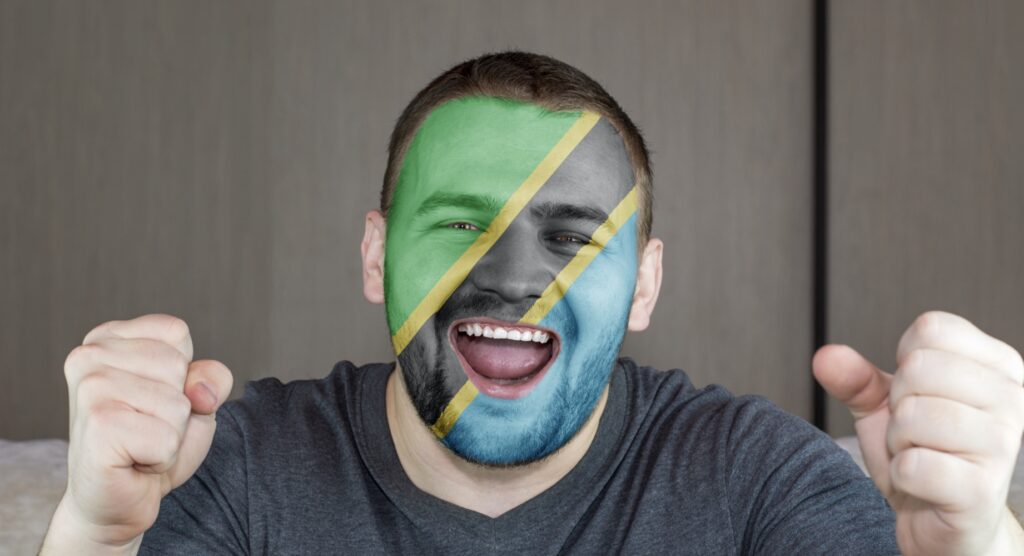 Popular Sports at Betting Sites in Tanzania
Like so many other countries on the African continent, football is by far the most popular sport in Tanzania. Tanzania has its own professional football league called the Tanzania Mainland Premier League, or Premier League for short.
Football fans can bet on the outcome of domestic matches involving top teams like Azam FC and Kagera Sugar. The best online sports betting sites in Tanzania also give you a chance to bet on the top football leagues around the world. This means you can bet on all the major European leagues, including the English Premier League, La Liga, Serie A and the Bundesliga.
The Champions League is always a favourite amongst punters. International competitions like the World Cup, Euros and Africa Cup of Nations always present fantastic betting opportunities.
Behind football, cricket is one of the most popular sports in Tanzania. However, the national team hasn't been overly successful to date. The Tanzania T20 cricket team is ranked 44th in the world. Despite this, Tanzanians are keen followers of the sport and enjoy betting on matches.
College basketball is widespread, and good betting sites have odds on the world's leading basketball games. Boxing is also popular, and there are always markets on the biggest fights across the globe.
Some of the best-known sportspeople to come out of East Africa are runners. You can always back Tanzanian runners in top events like the Olympics or World Championships at our recommended betting sites.
Mobile Sports Betting and Apps
Betting opportunities can come along at any time, so ideally you want to use a Tanzania betting site that allows you to bet on mobile, whether it be through your browser or a betting app for Android and iOS devices. Every site listed on this page promises a slick mobile experience.
If you wish to bet in-play, you need the convenience of being able to place bets on your smartphone or tablet. In-play betting allows you to place bets during an event, rather than predicting an outcome before it begins. The odds change in an instant, especially in football matches, where the action swings from one end of the pitch to the other in seconds.
Imagine there is a sending off in the football match you are watching. In-play betting odds change to reflect this incident, and you might decide it is time to back the team playing against ten men. In-play football markets include who the next goalscorer will be, as well as the final score.
If a betting site does not have a dedicated app, then it will undoubtedly have a mobile-friendly browsing experience, making it simple to place bets quickly when you want. Imagine the frustration of having to launch your laptop or desktop when you need to place a quick bet?
Tanzania Betting FAQs
Do you pay taxes on gambling winnings in Tanzania?
If you use sports betting sites that are regulated by the Gaming Board of Tanzania, then winnings are subject to 20% tax, minus the amount wagered. The amount is collected on the Board's behalf and paid by
Tanzania sports betting sites
. However, you won't have to worry about this when you bet at our recommended sites. They are licensed in Europe and don't tax winnings in this way.
Which is the best betting site for Tanzanians?
With so many betting sites to choose from in Tanzania, it is best to take the view of experts. We take many factors into consideration when recommending the
best sports betting sites
. From licensing and security to competitive odds and variety of markets, we look for sites that have it all. While each site has its own selling points, a great betting experience is guaranteed at every site on this page.
Can I bet on the Tanzanian Premier League?
Most betting sites offer odds on the top football matches in Tanzania. The Premier League is fiercely contested and offers many betting opportunities. So, follow the action and take advantage of special offers by signing up with one of our recommended betting sites today.
Q.
Can I get a free bet at Tanzanian betting sites?
A.
Yes! Betting sites in Tanzania go the extra mile to attract new customers and reward loyal players. They do this by offering exciting promotions, including free bets, that add tremendous value. Use your free bets wisely, and always read the terms and conditions attached to the offer.