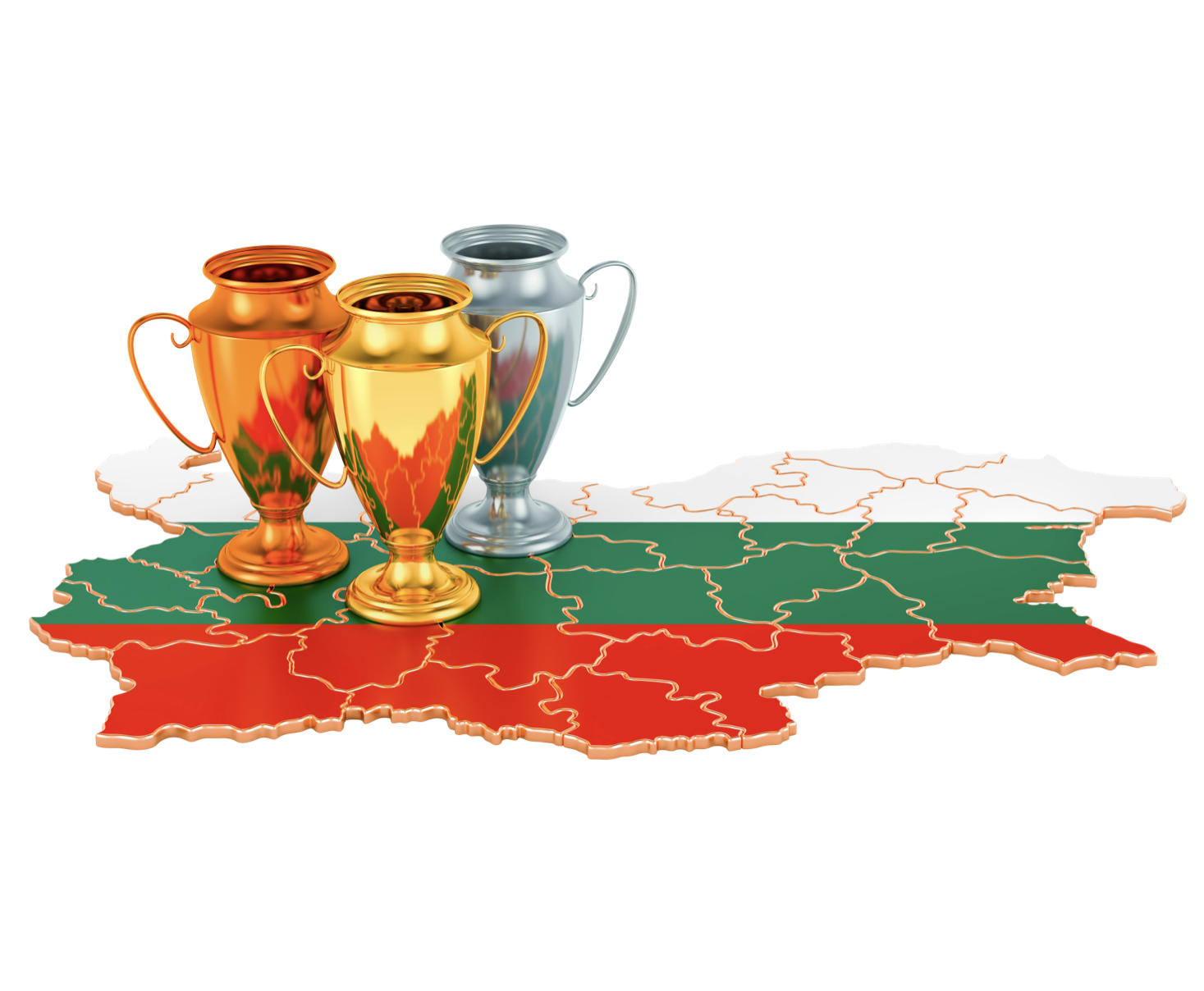 The Best Betting Sites in Bulgaria for 2023
If you're looking for the best betting sites in Bulgaria, you've come to the right place. Our comprehensive guide highlights your options as a Bulgarian bettor to ensure you have the best experience possible when betting on your favourite sports.
In addition, our guide to online betting in Bulgaria includes an overview of the country's gambling laws, information on taxation, and much more.
Best Online Bookmakers in Bulgaria – December 2023
Is Online Betting Legal in Bulgaria?
Like many countries, you must be 18 years of age to access betting sites in Bulgaria. If you tick that box, it's legal for you to bet online in the oldest country in Europe.
Laws for betting companies in Bulgaria have changed frequently over the years. You can read more about this later in our guide, in the 'How Gambling Laws Have Evolved in Bulgaria' section. But do you have to pay taxes, and should you use a local or international betting site?
Tax Laws on Winnings
Tax Laws on Winnings
In the past, you may have heard something about paying 15% in taxes. The good news is that this only applied to operators and has since been amended – so you don't need to pay any taxes on your winnings. A proposal to impose 10% taxes on winnings was raised in 2013, but fortunately never progressed.
Local vs International Betting Sites
Local vs International Betting Sites
This decision depends on what matters most to you, as there are benefits to using international operators and those licensed in Bulgaria. Foreign betting sites often have more lucrative bonuses, as you have a wider selection of bookmakers competing for your custom. And many of the world's top operators are situated outside of Bulgaria.
There are also advantages to using local betting sites. Language won't be a problem, and there's a much higher chance you can make easy deposits using lev. But make sure you use a licensed site, as there are quite a few sites blacklisted in the country.
Sign up at one of our recommended sites to ensure you have a safe and enjoyable experience betting on your favourite sports.
It Can Be Difficult for Bulgarians to Bet Online
Once you've read our tips for betting in Bulgaria and are ready to go, how easy is it to place a bet? Unfortunately, there may be a few bumps in the road.
To be clear, sites with Bulgarian licenses are set up to fully cater for domestic players. Even though several of these sites are on a blacklist, many openly accept bets from Bulgarian sports bettors. The problem is that some refuse to accept Bulgarian customers to look responsible elsewhere in the world and protect the chance of obtaining future licenses.
With the blacklist in place, you may experience issues processing transactions at Bulgarian betting sites. While credit cards like Visa or MasterCard will process transactions to domestic sites, they may not do so for international ones.
Instead, we recommend choosing an e-wallet like NETELLER or Skrill. They act like a third-party online wallet, allowing you to deposit and withdraw from different sites with no issues.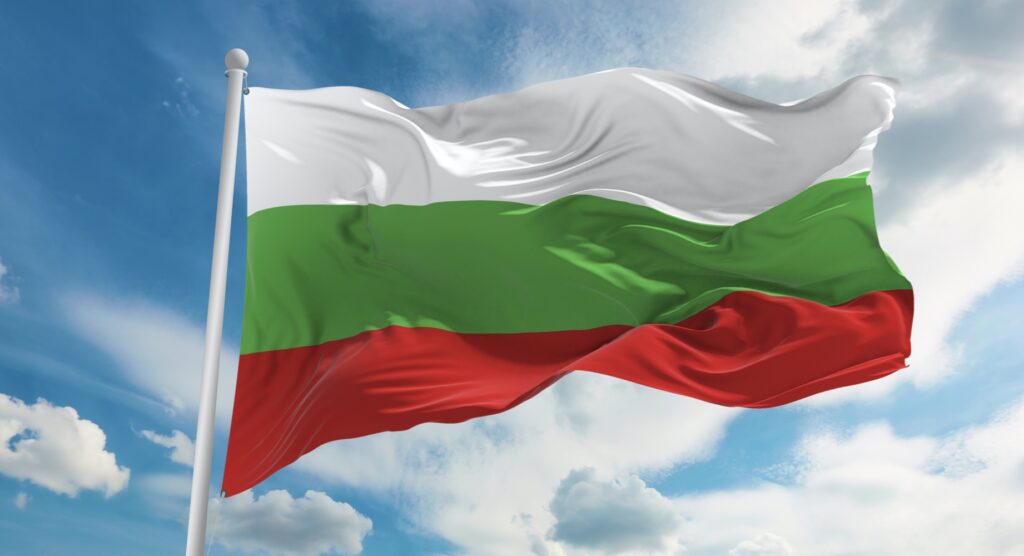 How to Deposit at Bulgarian Betting Sites
It's easy to deposit at online betting sites in Bulgaria, especially when you use local or extremely mainstream banking options. Here are some of the most popular payment methods available at Bulgarian betting sites:
Credit and Debit Cards
Credit and Debit Cards
Whatever product or service you need, if it's available to buy, you can typically use credit or debit cards in Bulgaria. Gambling is no different. Nearly all betting sites allow you to make a payment using your card. You'll usually have the option to save your details for next time, so you can make fast deposits in the future.
ePay
ePay
With multiple currencies supported and free transfers, ePay is a popular method for depositing at Bulgarian betting sites. Withdrawals are fast, and you can make payments through the free app. If you get stuck, ePay has a step-by-step guide on their site showing you how to do everything, complete with images.
Easypay
Easypay
Free, online, instant payments are the go-to at Easypay, which explains why it's a common payment method at the best betting sites in Bulgaria. Payments are made electronically, which avoids the need to go via a middleman, like the bank, and therefore allows faster transactions. You can make international or local deposits.
Mobiamo
Mobiamo
A huge proportion of Bulgarian sports bettors use their mobiles to place bets, so it makes sense to consider a mobile-based payment method. Mobiamo is just that, providing one-click payments to customers in 110 countries. They also have 24/7 support, which is always nice.
Most Popular Sports for Betting in Bulgaria
Bulgarians are passionate about a wide range of sports, which is why you'll find so many markets and options at our favourite Bulgarian betting sites. Here's a little more about some of fan favourites:
Football
Football
Football is massively popular across Europe, from Finland to Germany, and Bulgaria is no different. In fact, Bulgaria is the birthplace of Hristo Stoichkov, a legend in the football world who notched over 250 goals for club and country. Ex-Manchester United star Dimitar Berbatov also began his career in his native league, representing CSKA Sofia from 1998 to 2001.
Bulgaria's top league is the First Professional Football League and comprises 14 teams. CSKA Sofia is the most successful team with over 30 titles, but Levski Sofia isn't far off. Whether you've got a hunch on who'll win next season, or you'd rather bet on an international competition like the English Premier League, you can find lots of football markets at the top Bulgarian betting sites.
Volleyball
Volleyball
Bulgarian betting sites offer an array of volleyball markets, and it's a huge sport in the country. The men's national team frequently makes the top 15 in the FIVB rankings. Bulgaria memorably won the Balkan Championships in 1980 and finished runners up at the 1951 European Championships.
More recently, they've enjoyed five semi-final appearances at the World League from 1994 to 2013. And the country's top league, the SuperLeague, is one of the more popular volleyball leagues in Europe. You can bet on this and international competitions at all the best betting sites for Bulgarians.
Tennis
Tennis
Bulgarians are no lightweights in the tennis world. Grigor Dimitrov has been one of the best tennis players in the world in recent years, earning a number three world ranking in 2017 following his victory at the ATP Finals. Manuela and Magdalena Maleeva and Tsvetana Pironkova are among the top Bulgarian females to grace the sport.
Bulgaria is also home to the ATP Sofia Open, a prestigious tournament which is part of the ATP World Tour 250 series. In fact, Dimitrov won the second ever men's singles final, defeating Belgium's David Goffin in straight sets (7-5, 6-4). Bookmakers in Bulgaria cover both local and international tennis tournaments.
Winter Sports
Winter Sports
There are certainly sports where Bulgaria has been more successful than winter sports, but it's still something which has a strong following in the country. And the national team has won medals – the current haul stands at six, including one gold in the biathlon back in 1998.
If you want to bet on winter sports, you'll naturally have to look out for the right seasons and events, but finding somewhere to place your bets shouldn't be an issue. The top sports betting sites in Bulgaria offer an array of markets for winter sports competitions.
Boxing
Boxing
Boxing is a sport where no nation wants to come up against Bulgaria. To date, Bulgaria has amassed 18 Olympic medals in boxing, including four gold medals. Bulgaria also has 69 Olympic medals wrestling and 37 in weightlifting, with the trio of sports showing how popular physically demanding sports are in the country.
The best online bookmakers in Bulgaria cover bouts in the Olympics and the more commercially appealing bouts, like when Bulgarian Kubrat Pulev took on the UK's Anthony Joshua. Although Pulev didn't manage a win, it was a fine example of the high-level performance Bulgaria demands of its boxers.
Athletics
Athletics
Around the world, Bulgaria is recognised as a formidable force in athletics, with many records stretching back many decades. Back at the 1987 World Championships, Stefka Kostadinova leapt an incredible 209cm to set a world record for the women's high jump – a record that still holds up to this day. And Yordanka Donkova remains the world record holder for the 100m hurdle.
Whether you're betting on the Olympics or athletics on a smaller scale, betting companies in Bulgaria will have you covered. The top sites have all the key markets for athletics, making it easy for you to bet on your favourite athletes.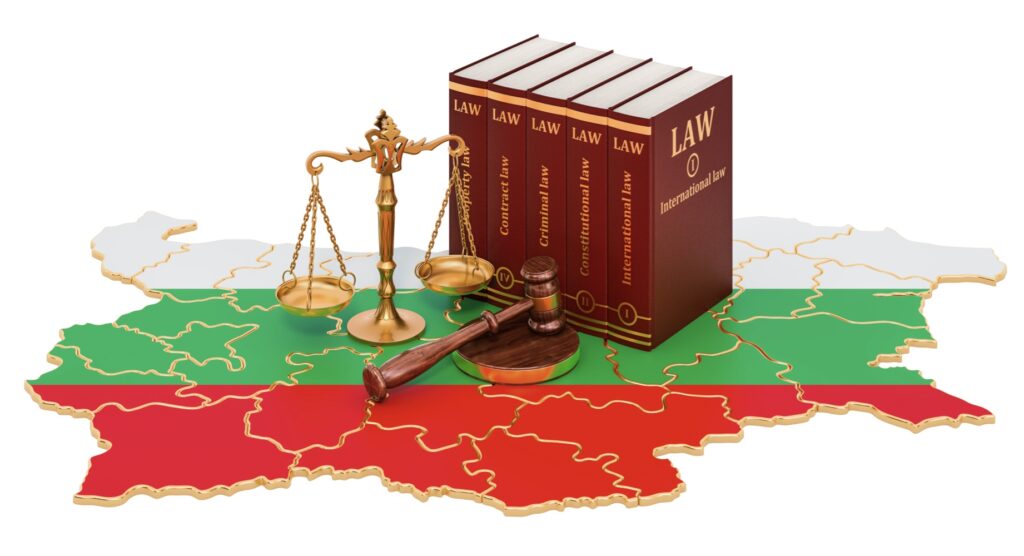 How Gambling Laws Have Evolved in Bulgaria
It's legal for you to bet online in Bulgaria, but there have been many developments over the years regarding your rights and the rights of betting operators. To understand what you can and can't do nowadays, here's a brief history of gambling laws in Bulgaria.
As sports betting was illegal under the communist government, it was not until 1990 that Eurofootball, the first private bookmaker, launched their operations. The company was allowed to operate despite there being no formal licenses until 1993. This was joined by the state-run lottery operator Sports Totalizator, who started running pari-mutuel style betting games. Both companies have since grown massively and dominate the land-based market.
Creation of the SCG
In 1998, regulation took a significant step up with the addition of the country's State Commission for Gambling (SCG). They were entrusted with several key responsibilities, including the distribution of licences.
Later laws in 2008 also meant that, in theory, betting companies in Bulgaria could offer their services online. When Sports Totalizator was the only operator licensed to do so, Eurofootball was permitted the small consolation of being allowed to advertise their prices.
The Gambling Act 2012 and Increased Taxes
Online gambling in Bulgaria exploded in popularity with the introduction of the Gambling Act of 2012. The downside was that this came with a 15% tax on total turnover. Luckily, that didn't apply to the players, but it made it harder for betting companies in Bulgaria to offer competitive odds – so nobody was happy about it.
It didn't take long to reverse the decision. In 2013, the Gambling Reform Bill saw the 15% tax hike dropped and replaced by a one-off licensing fee plus 20% of gross profits, which proved to be much more manageable.
SCG Scandal
More recently, in 2020, the SCG was closed following claims of corruption. A bill was passed for the National Revenue Agency to take over their duties. Bulgaria's legislature also took the opportunity to increase license fees, though this will have little effect on players.
FAQs
What are the best betting sites in Bulgaria?
We have created a list of the
best betting sites in Bulgaria
to help you find your ideal site. Each site on our lists offers generous bonuses for new customers, competitive odds on an array of sports, an impressive range of deposit methods, and much more.
How can I deposit at Bulgarian betting sites?
There are many payment methods available when you need to
make a deposit
at Bulgarian betting sites. Most of the top sites will offer options such as credit and debit cards, e-wallets like ePay and MINT, and various other choices.
Do online betting sites accept Bulgarian lev?
If you sign up to a site which is based in Bulgaria, they'll usually make it easy to deposit and withdraw using lev. If you use an international site, you may have to convert to euros or another mainstream currency – but this is often done automatically.
Q.
What sport is Bulgaria known for?
A.
Bulgaria is a country which is passionate about sport, with the nation's favourite sports including football, volleyball and tennis. You can bet on all these sports and more at the best sports betting sites in Bulgaria.