The United States Congress will again debate a controversial piece of legislation in 2015 that will seek to ban almost all forms of Internet gambling. US Representatives Jason Chaffetz, a socially conservative Utah Republican, and Tulsi Gabbard, a Democrat from Hawaii, have re-introduced the Sheldon Adelson-crafter Restoration of America's Wire Act (RAWA) bill.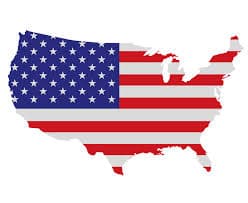 This latest iteration of the RAWA bill has been noted as House Resolution 707 (H.R. 707) of the 2015-16 session of the US Congress, and has already been assigned to the House's Judiciary Committee, on which Rep. Chaffetz serves.
Chaffetz was the primary House sponsor of the earlier RAWA bill submission, last year's H.R. 4301, which failed to garner Congressional momentum despite a behind-the-scenes press from Republican megadonor Sheldon Adelson, the driving force behind the bill.
RAWA, despite its title, would do far more than "restore" the antiquated 1961 Wire Act, which for decade was wielded as a tool by law-enforcement authorities against a large number of gambling activities in the US despite deep questions about the real meanings of the law. When using the Wire Act, federal prosecutors often opted to reach deals in gambling-related cases rather than have the Wire Act's reach examined in court.
That changed in late 2011, when US Attorney General Eric Holder issued a landmark "clarification" in which he stated, on behalf of the Department of Justice, that the Wire Act applied to exactly and only what was declared in the law — illegal sports betting. That raised the ire of both anti-gambling social conservatives and of Adelson, the billionaire CEO and primary owner of Las Vegas Sands Corp.
Adelson and his Las Vegas Sands Corp. run several major casino resorts, primarily in Las Vegas (including the Venetian and Palazzo) and Macau. Adelson has viewed Internet gambling as a threat to his company's bottom line, and LV Sands lobbyists actually wrote the raw text of Chaffetz's RAWA bill, as well as a highly similar version submitted in the US Senate last year by South Carolina Senator Lindsey Graham.
The bill carries three specific carveouts designed to appease some of the special interests who might otherwise oppose the bill, including horseracing, state-run lotteries, and state-authorized charitable gaming operations. All other forms of online gambling would thus be banned US-wide, with the long list including sports betting, online poker, casino games, fantasy sports and other activities. Of those, only traditional sports betting is already banned in the US, in all states except Nevada and in three other states where a limited form of parlay betting is available.
The RAWA act, if passed, would also wipe out the three state-level gaming operations that have already been legalized (Nevada, New Jersey and Delaware) as well as permanently short-circuit other legalization efforts underway in several other US states.
Adelson, 81, even visited Washington D.C. recently to lobby several GOP Judiciary committee members regarding RAWA, where initial hearings will be heard. Chaffetz and committee chair Bob Goodlatte are among the committee's key figures, with at least seven committee members already known to have strong anti-Internet gambling records.
Nonetheless, and despite the fact that Adelson and LV Sands have donated hundreds of millions of dollars to GOP politicians over the past decade, the RAWA bill has encountered widespread opposition — from both sides of America's political aisle.
Goodlatte, for instance, is on record as opposing RAWA because it violates his "federalist" principles, meaning that he believes that matters traditionally viewed as "states' rights" categories should remain such. RAWA would attempt to strip states' powers over a social activity, which would violate more than two centuries of American legislative tradition.
Because of this widespread opposition, independent legilsation trackers still view RAWA as a long shot to pass. GovTrack.us, for instance, rates Chaffetz's latest submission as having a 14% chance of passing the Judiciary Committee, but only a 2% chance of clearing both Houses of Congress and being signed into law.
H.R. 707
Jason Chaffetz
Judiciary
legislation
RAWA
Restoration of America's Wire Act
Sheldon Adelson
Tulsi Gabbard