The United Kingdom Gambling Commission has announced a new series of initiatives designed to increase social responsibility within the gambling world. The goals of the new initiative are to make gambling more "safe," and to continue to improve safeguards and preventative services aimed at problem-gambling behaviour.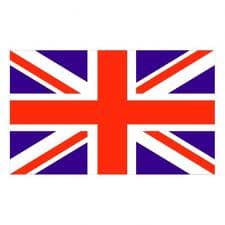 The UKGC's move to strengthen its gambling codes comes partially in response to a growing public outcry over the addictive gambling behavior often demonstrated by punters at FOBTs (Fixed Odds Betting Terminals). Increased public scrutiny and a handful of first-person accounts by both shattered gamblers and FOBT-shop insiders have shown how quickly an addicted, out-of-control gambler can lose hundreds or thousands of pounds at the betting terminals.
Along with the release of an updated set of license conditions and codes of practice (the UKGC's industry-governing LLCP), the UKGC itself wants the FOBT terminal issue brought front and center. According to a UKGC presser, "The Commission also calls for a serious public debate on the extent to which anonymous cash-based machine gambling should be allowed to continue."
The strengthening of codes applying to licensed British operators, of course, applies to more than just the FOBT (pronounced "fob-tee") shops. Here are the main points of the new regulatory enhancements, much of which will go into effect in May:
Operators' employees must be able to supervise customers effectively on gambling premises. And they must have arrangements for identifying customers who are at risk of gambling-related harm, if they are not displaying obvious signs.
Larger operators must conduct test purchasing to make sure that their systems for preventing underage gambling are working.
By April 2016, land-based operators must have in place schemes that allow a customer to make a single request to self-exclude from all operators of a similar type within their area – typically where they live and work. The Commission is also working with industry representatives to develop a national online self-exclusion scheme, which should be in place in 2017.
A range of measures to ensure that marketing and advertising is socially responsible, including a requirement that the marketing of 'free bet' offers is open, transparent and not misleading.
Online operators must provide 'time-out' facilities so that players can take a break from their gambling, and offer players the ability to set a timed on-screen check to help them review their spend and possibly stop playing.
Discussing the latest regulatory enhancements and proposals, UK Gambling Commission chair Philip Graf said, "The work we have done through the review represents a significant strengthening of the social responsibility measures in the LCCP. But we have reached the point at which it is clear that much more could be achieved if anonymous gambling in cash was not such a prominent feature of land-based gambling. Removing anonymity of course raises its own challenges and it is time for a proper public debate on the costs and benefits of doing so."
The latest changes will continue to revised the UK's Gambling Act of 2005, the sweeping codification of industry standards which continues to be modified over time. Later this month, the UKGC is also expected to release sector-specific extracts from the voluminous LLCP.
The codes of practice themselves incorporate the findings of a series of government and industry findings on the matter, again with the overriding concern of protecting the most vulnerable forms of people from gambling. The latest update reiterates these concerns, demanding that:
gambling is conducted in a fair and open way;
children and other vulnerable people are protected from being harmed or exploited by gambling;
assistance is made available to people who are, or may be, affected by problems related to gambling.
FOBT
UK Gambling Commission
UKGC