Speaking of recent happenings in the United States sports betting market, a major sports betting partnership has been announced between the National Hockey League (NHL) and MGM Resorts International, one of the US's major casino-entertainment corporations. The deal was announced in New York City in a press conference featuring NHL Commissioner Gary Bettman and MGM Resorts Chairman & CEO Jim Murren.
"The new sports betting landscape presents a unique opportunity for fan engagement utilizing technology and data that are exclusive to our League," said Bettman, to a scheduled press gathering. "As a leading global gaming operator and entertainment company, MGM Resorts is the perfect partner for us to begin our transformative entry into this space. Fan engagement, technological advancement and innovation are paramount to our progressive approach and will be at the forefront of everything we do."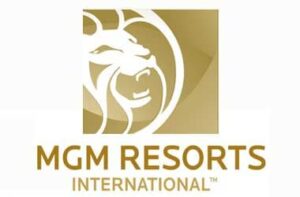 "We couldn't be more excited to enter into this historic partnership with the NHL. The League is home to some of the most exciting action in sports, and we are thrilled to join with them to create new immersive and exhilarating experiences for hockey fans," added MGM Resorts' Murren. "Combining MGM Resorts' world-class sports betting operations and technology with the NHL's top-level competition, iconic brands and cutting-edge data will further transform the rapidly growing sports betting marketplace and solidify our position at the forefront of the industry."
The deal is a multi-faceted affair including official branding, data rights, and plenty of cross-marketing between the two entities. According to a joint statement, "As an official sports betting partner as well as an official resorts partner of the NHL, MGM Resorts will have the ability to market many of MGM Resorts' world-class products and services to the League's millions of fans via the League's various media platforms and events. MGM Resorts will also use official NHL branding to amplify the relationship across a range of the company's land-based and digital sports betting offerings within the United States."
As part of the deal, in perhaps the most intriguing element of the tie-up, MGM Resorts will also receive access to "previously unseen enhanced NHL proprietary game data that will be generated by the League's state of the art tracking systems currently under development." The implication is that the NHL and MGM Resorts will be working together to publish an enhanced family of hockey stats, which in turn could result in new wagering opportunities for the game's fans.
The key word in all that is likely to be "proprietary". Whatever new stats come along are likely to be quickly copied to sports betting competitors and throughout the industry, and proprietary or not, previous American legal rulings have declared that such statistical data is in the public domain. That means that MGM may, in essence, be paying lots and lots of money for what might be a very brief lead time in releasing certain stats.
It's also not the first such deal MGM Resorts has inked with a professional sports league in the US. Just three months ago, MGM announced a somewhat similar partnership with the National Basketball Association (NBA), involving cross-marketing, branding and data rights, and much more. MGM has also inked a couple of partnering deals with other casino groups, seemingly sharing a little bit of both the love and the risk.
MGM's strategy reflects just one way that the big American casino corporations are wrestling for favored positions with the major US sports leagues. Other casinos are opting to work with individual teams as this turf war progresses. Just yesterday, for example, Caesars Entertainment (CIE) and Harris Blitzer Sports & Entertainment (HBSE), the owner of the NBA's Philadelphia 76ers and the NHL's New Jersey Devils, announced their own multi-year deal covering many of the same topics. Expect many more such deals to follow.
Not mentioned as these deals are being trumpeted is that all the sports leagues, the NB and NHL among them, are still seeking some sort of mandatory "integrity" or "data rights" fee, whether at the US state or federal level. Yet the reality is that such legislation faces strong opposition and may never happen. The fallback is what we're seeing with these deals, with the leagues and individual teams already grabbing whatever cash up front that they can.
basketball
branding
Caesars
data rights
hockey
MGM
MGM Resorts
National Hockey League
nba
NHL
partnership
United States