Paddy Power Betfair is the latest prominent book to run afoul of the United Kingdom Gambling Commission's get-tougher policies regarding keeping a lookout for problem-gambling behaviour and doing "Know Your Customer" (KYC) checks on punters who seemingly have way more money to gamble than their known means and lifestyle would suggest. On Tuesday, both the Gambling Commission and Paddy Power Betfair acknowledged the company was fined a total of just over a £2.2 million in fines, compensation and investigative expense to cover five separate cases that took place on Paddy's Betfair platform in 2016.
Among the five cases was the high-profile affair in which Simon Price, chief executive of the Birmingham Dogs Home, embezzled £894,754 over four years, from 2012 to 2016, to feed his gambling habit, with most of the money being lost on Betfair's betting exchange. Price was sentenced last year to five years in prison for the long-term embezzlement, while his wife, Alayna Warner, received a two-year suspended sentence for assisting him in the ongoing thefts.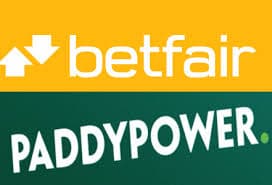 Price's huge thefts appear to have accounted for the vast majority of the just under £500,000 PPB was ordered to pay to the victims and impacted parties. Two of the five cases, including Price's, involved punters gambling away large sums of stolen money, while the other three involved problem-gambling episodes where the company failed to block problem gamblers despite indications of out-of-control wagering.
Besides the almost-£500,000 sent back to third-party victims, Paddy Power Betfair was also directed to donate £1.7 million to GambleAware, the consumer-oriented, independent charity which commissions research, education and treatment services to those suffering gambling-related harm in Great Britain. GambleAware has assumed a leading role in the country in providing services to those identified as problem gamblers. Paddy Power Betfair had one more bill to pay, that being £50,000 to the Commission itself to cover the costs of the investigation.
In announcing the penalties, Gambling Commission Executive Director Richard Watson said: "As a result of Paddy Power Betfair's failings significant amounts of stolen money flowed through their exchange and this is simply not acceptable. Operators have a duty to all of their customers to seek to prevent the proceeds of crime from being used in gambling.
"These failings all stem from one simple principle – operators must know their customer. If they know their customer and ask the right questions then they place themselves in a strong position to meet their anti-money laundering and social responsibility obligations."
Paddy Power Betfair was also ordered to provide a compliance and acknowledgment of the cases' settlement. PPB CEO Peter Jackson said: "We have a responsibility to intervene when our customers show signs of problem gambling. In these five cases our interventions were not effective and we are very sorry that this occurred.
"In recent years, we have invested in an extensive programme of work to strengthen our resources and systems in responsible gambling and customer protection. We are encouraged that the Gambling Commission has recognised significant improvement since the time of these cases in 2016.
"This work is continuous and we are committed to working in partnership with other operators, and with the Commission, to become better and better at protecting customers."
The fine was hefty but not the largest since the UKGC began its heightened crackdown efforts, a few years back, against operators who have demonstrated a bit of lax oversight toward problem-gambling identification and protection. However, the fines continued a tough stretch for Paddy, which as Ireland's most famous betting brand is poised to suffer the largest hit from a hefty increase in the turnover tax — on both live and online bets — announced by Ireland earlier this month. That announcement wiped a quarter of a billion pounds off of Paddy's market valuation overnight, reflecting the new levy's impact on the company's future bottom line. The £2.2 fine here has a much smaller impact, but as for optics, it's another tough hit for PPB in a doggone tough month.
2016
Betfair
cases
charity
Commission
fine
ireland
Paddy
Paddy Power Betfair
problem gambling
UKGC