US Sports Leagues and Anti-Gambling Activists Push for Federal Sports-Betting Intervention
This spring's abolishment by the US Supreme Court of the quarter-century-old "PASPA" law that barred single-event sports betting across virtually the entire United States promised to bring in a new era of legalized sports wagering across the country, managed by individual US states on a state-by-state basis, though a recent US Congressional hearing shows that this new era still has some hurdles to overcome. Among those hurdles: new attempts by backers of the old laws to again find away to strip those regulatory powers from the states, and even possibly to block online gambling, including online sports betting, in general.
All that was on display this week in Washington D.C., where a US House of Representatives subcommittee held an "informational" hearing on the possibilities of finding a way for America's feds to again control the country's sports-betting niche. The hearing, called "Post-PASPA: An Examination of Sports Betting in America", was held before the Subcommittee on Crime, Terrorism, Homeland Security, and Investigations, a part of the House's Committee on the Judiciary.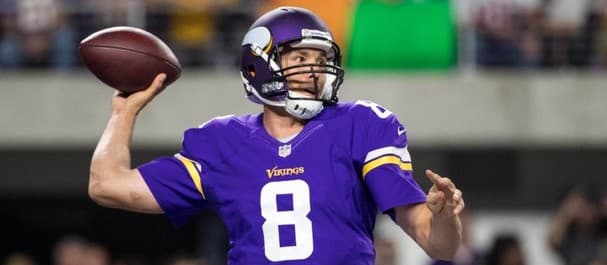 Why the hearing was held before that subcommittee was indeed part of the story. The overlying Committee on the Judiciary is chaired by Rep. Bob Goodlatte, a Republican from Virginia, an activist against most forms of gambling, except for the horseracing industry that's politically powerful in his home state. Goodlatte is rightly hated by the US gambling world for his role in attaching the US's reviled UIGEA (Unlawful Internet Gambling Enforcement Act) back in 2006, which barred the US banking system from being used in conjunction with online-gambling traffic; as you'd expect, it contained a carveout for horseracing.
Yet there was even more in play in this hearing. The brief witness list of five so-called sports betting "experts" still managed to include two strident opponents of gambling. Those two were Les Bernal, the National Director of Stop Predatory Gambling, and Jon Bruning, a lawyer representing the Sheldon Adelson-funded Coalition to Stop Online Gambling. That presented a noticable anti-gambling skew to the proceedings, even before they started. Here's all five "experts" who testified before the committee:
Les Bernal, National Director, Stop Predatory Gambling
Jon Bruning, Counselor, Coalition to Stop Online Gambling
Becky Harris, Chair, Nevada Gaming Control Board
Jocelyn Moore, Executive Vice President, Communications and Public Affairs, National Football League
Sara Slane, Senior Vice President of Public Affairs, American Gaming Association
Given that Adelson (the chairman and largest shareholder of Las Vegas Sands Corporation), Rep. Goodlatte, and the anti-gambling figures had already worked in concert in previous hearings, it wasn't a big surprise to see Bernal and Bruning here. Nor was it a surprise to see the other three rather more "expert" witnesses also on hand, though Adelson has had a hand in shaping the policies of those three as well. Both the Nevada Gaming Control Board (NGCB) and the American Gaming Association (AGA) are heavily influenced by Adelson.
Nevada's highest legal official, Attorney General Adam Laxalt, was massively and directly funded into a narrow election win by Adelson, Nevada's richest man. And the AGA, the US's largest casino-industry lobbying group, has been neutralized for years on the topic of online gambling by Adelson, whose LV Sands is the AGA's largest corporate donor. Then there's the NFL, long the politically dirtiest of the US's sports leagues, who played a supporting role in the Goodlatte-assisted passage of the UIGEA a decade ago.
It all created a stacked deck aimed against the likely future of US sports betting, which means being regulated on a state-by-state basis (similar to Germany, for example), and regulated by those states as they see fit. That the agenda was so skewed from its titled purpose likely spoke to the hearing's real intent: It was almost surely the keeping of a fundraising promise made by Rep. Goodlatte sometime in the past, well before the US's PASPA sports-betting ban was itself abolished in May. This hearing was originally scheduled for June, then postponed indefinitely until this week. It's more clear now why that happened.
As to what was discussed in this informational hearing, this page offers links to the formal testimony from each of the five appearing witnesses. The Bernal and Bruning statements are bizarre, as one might expect, from such true believers in a cited cause. That such absolutists are willing to invent false equivalencies from whole cloth isn't that surprising. What's' more disappointing is the way that the multi-billionaire casino owner Adelson has been able to manipulate them for his own business's goals.
The good news is that all this noise might be a last gasp from this particular anti-gambling crowd, and that the US is slowly catching up with the rest of the sports-betting world. Despite his riches, Adelson has been unable to purchase the laws he really wants, despite his being able to slow somewhat the tide flowing the other way.
Adelson
AGA
Bob Goodlatte
Congress
CSIG
gambling
hearing
NFL
online
PASPA
Sheldon Adelson
sports bettng
Stop Predatory Gambling
United States