An unusual sports-betting tale emanating from the US in recent days shows the difference between a newly emerging market and one that's been around for a while, in that in a well-established market, bettors never get the benefit of wager-cancelling errors. Yet in a brand new market, in the interest of creating goodwill for a new product, sometimes a business operator will indeed make a special exception.
Such was the case in the US state of New Jersey recently, where at least a dozen bettors on a erroneously listed NFL line ended up being paid anyway, despite standard terms and conditions that invariably declare such erroneously-offered lines to be null and void. One of the bettors, a Newark, NJ man named Anthony Prince, ended up walking away with a life-changing $82,000 (over 70,000 euros) in a situation that most bettors simply won't ever see.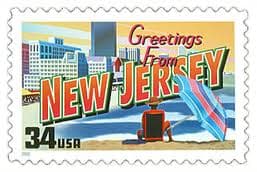 The story began late on September 16, 2018, while Prince was considering some late-game in-play betting during the final minutes of that night's NFL game between the Oakland Raiders and Denver Broncos. Prince, who was betting while watching the action at the newly-opened FanDuel Sportsbook at New Jersey's Meadowlands Raceway, took a money-line flyer that the Broncos would win after getting the chance to make one final drive. The Broncos indeed kicked a field goal and narrowly won the game, and then Prince, who had wagered $110, tried to collect. Except his ticket had been printed out with a 750-1 (+$75,000 on a $100 wager) odds listing, meaning he stood to collect $82,000.
He wasn't the only one, though his wager was likely the largest of a dozen such wagers that had been processed during the 18 seconds a subsequent investigation showed the erroneous line had existed. And, as one would expect, the FanDuel book refused to cash Prince's ticket, citing the clearly obvious error… even if they hadn't figured out at that instant what had transpired, which appeared to be nothing more than a momentarily mistyped odds amid the constantly updated lines.
Normally these stories end there, but not in this case. Prince took his story to a local New Jersey TV station, which also broadcasts into the New York City metro area. The TV station decided to run with it, because it was interesting, error or not.
FanDuel issued a statement the next day explaining that neither Prince nor the other bettors would be paid on the tickets with the erroneous lines.
Then the story went viral, and a brand new sportsbook that's had mostly bad headlines in its brief history looked around and saw it happening again, and they decided to make an additional $200,000 goodwill investment. Three days after first saying they wouldn't, FanDuel reversed course, and announced that Prince and the other 11 bettors would be paid in full, despite the fact that the tickets were legally void and the book was not legally obligated to honor them. The course reversal also included an extra $82,000 in giveaways to random new accounts, and if one considers the payouts on the other 11 tickets — never publicly detailed — then this was probably a $200,000 goodwill giveaway.
It's the type of thing one would never see in the UK or in any established market, not that FanDuel is available as anything other than a niche DFS provider anywhere besides New Jersey. Yet it was precisely that newness, and this major foul-up during the company's first days in the true sports-betting market it's desired all along, that caused the company o make this singularly unusual gesture. It's all about first impressions, and FanDuel weighed the impact of a viral tale and decided that a happy ending, even if an expensive one, was still worth it in the end.
New Jersey beat writer Wayne Parry, writing for Yahoo UK and others, cites some other recent examples from the States showing that such grandiose gestures from sportsbooks and casinos and the like just don't happen. Ever. Anywhere. Yet New Jersey's Anthony Prince walks away from this one with the unexpected windfall of a lifetime. Good for him. And maybe good for FanDuel, too.
Anthony Prince
Fanduel
line
Meadowlands
New Jerey
odds
sports betting
sportsbook