The prospect that the latest legislative push to legalize single-game sports betting across Canada has dimmed considerably, following the refusal of Liberal Party officials to back the latest version of sports-betting legalization legislation to be considered in Canada's Parliament.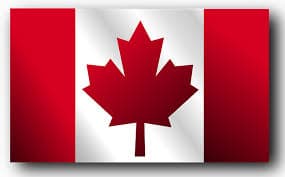 Hopes continue to fade for C-221, the bill introduced by New Democratic Party (NDP) Member of Parliament (MP) Brian Masse, following his fortuitous winning of a prime slot for introducing a "private member's bill" back in February. Canadian Parliamentary procedures allow for only a limited number of such private bills to be introduced each session, to limit the amount of legislative clutter facing the Parliament as a whole.
Massey had previously vowed to submit such legal-game sports legislation, should he get that opportunity, and his C-221 bill is actually just a retitled version of MP Joe Comartin's "Safe and Regulated Sports Betting Act," Bill C-290 back then, which sailed through Canada's House of Commons with broad-based support before languishing and expiring in Canada's Senate without even receiving a vote.
This time, Masse's encore bill won't even make it that far. The ruling Liberal party yanked its support for the bill back in April, and its backers have been unable to muster a consensus support bloc as Canada's House of Common's nears the end of its current legislative session. There's still a chance that the bill could move forward in Canada's fall Parliamentary session, but the likeliest outcome now is that the status quo — no single-game sports betting in Canada — will remain in effect for another four years, until the next open window for such legislation arrives in 2020.
Liberal Party officials cited three main concerns for yanking their support, summed up in a recent Ontario news outlet's update as, "the lack of consultation with the provinces; the resistance of American professional sports leagues; and concerns that the 'expansion' of the availability of gaming would cause harm to those with gambling issues."
All three of those elements are true only in a partial sense, if at all. First, a majority of Canada's provincial governments had either officially backed or indicated support for Comartin's C-290 measure four years ago, which is the exact same bill. Second, official resistance from the US-based leagues is waning, and is certainly less of a negative factor than it was four years ago. Third, regarding the problem-gambling red herring, such issues exist anyway, and legalized gambling would at least generate some revenue and open up official avenues for gambling-abuse services. What the naysayers don't acknowledge is that those Canadians most susceptible to addictive gambling behavior are already doing it anyway.
As most officials readily acknowledge, gray-market sports betting is widely available to Canadians anyhow, and that Canada's pols pay attention to what US-based businesses and politicians say or do only when it's profitable or politically convenient. The larger truth in this struggle is that since most of the betting interest in Canada is on the major US-based sports leagues — with due notice that the CFL (Canadian Football League) is also popular — Canada is unlikely to move forward until the US does the same.
MP Masse recently told the Ontario-based Blackburn News, "If we do not deal with it and send it to committee for the fall, then this bill will not be able to be brought back again for another four years. And, you will have to have the government bring it as part of a budget bill. So, organized crime, in the meantime, would get tens of billions of dollars in additional revenue."
That's a little bit self-serving as well, of course, in that not all online sports wagering is done through "organized crime" channels; Masse is using that specter for leverage in the same way his opponents are buttressing their anti-wagering with their own partly-true arguments. That's the nature of politics. Meanwhile, in Canada, nothing is changing on the sports-betting front any time soon.
C-221
Canada
Liberal
Massey
single game
sports betting