The chances for fully legalized sports betting across all of Canada took a small step forward this week when a major bill touted by New Democratic Party members that would allow single-event betting was re-introduced. Brian Massey, a House of Commons member from Ontario, dropped his Bill C-211 on Wednesday, making good on promises made last month.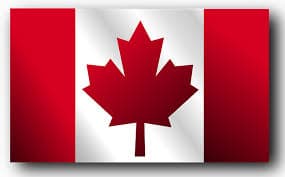 Massey's new bill, dubbed the "Safe and Regulated Sports Betting Act," continues the debate on sports betting in Canada that was left unfinished when a prior measure seeking to legalize sports wagering suffered a technical time-related death last year. Joe Comartin's old Bill C-290 languished unheard in the Canadian Senate for most of its four-year existence before running out of time last year. Comartin has since retired from Canada;s Parliament, but vowed to reintroduce the sports-betting legislation after winning a high spot in the Canadian Parliament's "lottery" system allowing for a limited number of private members' bills to be introduced.
Bill C-211 is a simple legislative matter on its surface, accomplishing its aims by making a couple of simple grammatical changes to existing Canada sports betting law. According to the bill's summary, C-221 would repeals paragraph 207(4)‍(b) of Canada's Criminal Code to make it lawful for the government of a province, or a person or entity licensed by the Lieutenant Governor in Council of that province, to conduct and manage a lottery scheme in the province that involves betting on a race or fight or on a single sport event or athletic contest.
Specifically, the new law would delete, from Canada's standing laws, the following phrase which includes the ban on single-event sports bookmaking as an authorized activity for the country's lotteries. Currently banned activity includes "bookmaking, pool selling or the making or recording of bets, including bets made through the agency of a pool or pari-mutuel system, on any race or fight, or on a single sport event or athletic contest…."
In dropping his bill. MP Massey made a brief statement before Canada's Parliament. Said Massey,
Mr. Speaker, I thank the member for Skeena—Bulkley Valley for seconding the motion because it is a very important Canadian province-by-province issue.

I am introducing this bill, which many members of the House will know passed through the chamber in the last session of Parliament and should be law today. However, it was stalled in the Senate, despite support by this very House.

The bill, the "Safe and Regulated Sports Betting Act", would amend the Criminal Code by repealing one very small section, which would allow sports betting on single-wager sports events in our country by providing the provinces and territories with their choice as to whether they would like to make these changes and bring the option to market. Many provinces and municipalities have expressed support. Many private sector businesses, including chambers of commerce, Canadian labour councils, and tourism associations, would like to see these changes made.

We also know that the economic benefits from this bill would really stimulate the economy. A report back in 2011 concluded this change alone would generate about $70 million in Windsor and $35 million in Niagara Falls, and include hundreds of jobs, even more in spin-off activity in Canada-wide events.

Each province that chooses to amend its legislation could potentially benefit from this change.

Let us stop sending billions annually to organized crime through illegal sports wagering and, instead, put that money back into our social programs like health care, education, problem gambling, and infrastructure.
The motions to introduce Massey's Bill C-211 were adopted and the brief bill was given its first formal reading. The bill has yet to receive any actions or committee assignments. Its uktimate trajectory is likely to be that experience by Comartin's expired Bill C-290, including a potential problem in receiving honest Senate deliberation. Nonetheless, the bill represents the best legislative chance yet for Canada's millions of waiting sports bettors.
bill
Brian Massey
C-211
Canada
sports betting