Portugal's return to the community of countries where online sports betting is legal has become official in recent days, with the official launch of BetClic Everest's Portuguese site. Though available only sporadically in its first few official days of operation, due to some technical issues, the new BetClic Everest Portugal gives the country's online punters the hopes of wagering on June's Euro 2016 football matches.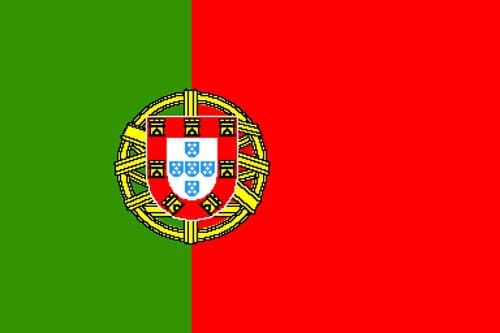 For BetClic Everest, the France- and Malta-based firm, getting the first official Portuguese license was a victory on multiple fronts. The company's Portugal-facing marketing efforts had previously resulted in a legal tiff also involving Portugal's national lottery (Santa Casa da Misericórdia de Lisboa), and that battle was a component of the much larger legal and legislative overhaul which saw Portugal temporarily declare all forms of online wagering to be illegal last year.
That ban was put in place while the country worked out the details of its new licensing regime, which in many ways mirrors the firewalled offerings available in its immediate European neighbors — Spain, France and Italy. When fully in effect, Portugal will be the fourth Western European nation to specifically allow online operators to participate within its borders, but only with regulatory approval and licensing offered within that nation.
Whether or not Betclic Everest or any other sports-betting provider can turn a profit in Portugal remains anybody's guess. Portugal may have returned to the world of legalized online sports betting, but it's done so with the installation of one of the highest tax schedules on the globe for the activity. Portugal will tax its licensed operators on the total turnover (total amount wagered) on an increasing, sliding scale. Taxes start at 8% for the first €30 million of activity in a given fiscal year, and the rate then slides upward to a 16% cap. Those rates exceed the typical vig charged in most jurisdictions — they're by far the highest in Europe — and it's likely that many forms of the bets offered to Portugal's bettors will have lousy payoffs as a result.
There's also a built-in disincentive for any companies to grow too large within the reopened Portuguese market, given the upward-sliding tax rates. The country's smallish population of around 11 million guarantees that only a handful of operators will dare to take the plunge; given the initial overhead and waiting tax bite, it's not a huge opportunity for most online firms. Various industry reports suggest that a dozen or fewer European online betting firms have pursued applications for the new Portuguese licenses, and it's unlikely that even that many will roll out a product serving the country.
For its part, Betclic Everest, according to CEO Isabelle Andres, had expected to be one of the first sports-betting licenses in Portugal, and the company also expects to receive approval for its online-casino offerings in June. The company's brands have always enjoyed a strong presence in Portugal, partly explaining the company's energetic pursuit of the new licensing. The company is best known for its Betclic, Everest, and bet-at-home.com brands.
While a handful of companies likely will find Portugal to be a modestly profitable market for sports and casino games, the third part of the online-gambling troika, online poker, faces a bleak future in the country. Large operators such as PokerStars abandoned the country last year, and the prospect of a single-nation market of 11 million total population — with a high tax rate to boot — offers little hopes of offering the player liquidity that online-poker offerings need to grow. All three of Portugal's larger neighbors that have also taken the single-nation approach (Spain, France and Italy), have encountered sliding participation in the game due to the same combination of circumstances.
bet-at-home
BetClic
Betclic Everest
Everest
license
Online gambling
Portugal
Portuguese