Unsettling news from the west side of the Atlantic, where Canada's second-most populous province, plans on forging ahead with a controversial plan to blacklist approximately 2,200 "illegal" online-gambling websites in a strong-armed move orchestrated by the province's official, government-run lottery. To the small slice of our readers who arrive here from Quebec or elsewhere in Canada, we're aware of the story, and of the general threat to civil liberties that such online censorship represents.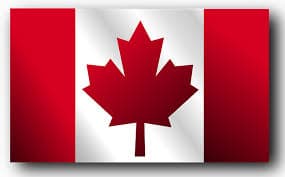 The passage earlier this month of Bill 74, Quebec's current omnibus budget measure, included language created by the government-run Loto-Quebec agency which calls for the lottery to create a blacklist of online domains and ISP addresses believed to be offering gambling services to Quebecois citizens. Loto-Quebec estimates that at least 2,200 such online sites are offering various forms of online gambling in Quebec, ranging from sports betting to online poker to several types of casino games.
Only Loto-Quebec's lottery offerings are legally recognized at the present time, and Loto-Quebec estimates that the total gambling handle in a given year is about CAD $250 million, a little over ten percent of which flows through Loto-Quebec's online portal, EspaceJeux.com. All of the rest has been declared by the province to be black-market activity. The province includes includes Montreal.
Since Loto-Quebec's plans were created a couple of years back, the lottery and the province's legislature have been assailed from all sides. No matter. Not only does the new law appear to violate Canada's telecommunications laws, which forbid such censorship, they also ignore the fact that such concerns are dealt with on the federal level in Canada, as opposed to the provincial level. As a result, this portion of Bill 74 is likely to receive a legal, constitution-based challenge from some of Canada's civil-rights interests.
Also likely to occur is another legal challenge from Quebec's internet service providers. Bill 74's blacklist language creates an unfunded mandate ordering these ISPs to do the domain blocking as dictated by Loto-Quebec, with a heavy fine of $100,000 per violation, pr occurrence, waiting if they do not comply. That mandate itself may be unconstitutional as well.
And yet a third level of legal challenge may emerge, coming from within the gaming industry. While the vast majority of the sites that will be targeted in Canada are based elsewhere, and have no legal standing to challenge the law, there's a single major exception — the Kahnawake tribal nation, situated just outside Montreal and within Quebec territory. That reserve is home to the Kahnawake Gaming Commission and its companion hosting service, Mohawk Internet Technologies. One will expect the Kahnawake nation to mount a severe challenge to the province's plans, on multiple fronts, in addition to other anti-Bill 74 efforts.
As for the timing, it's all supposed to happen in the next few weeks. Loto-Quebec is early in a 30-day window included in the new law in which the blacklist itself is to be created and forwarded to the ISPs. Those Quebec-facing service providers will then have an additional 30 days to comply, implementing said blacklists, or risk the mounting fines noted above.
Seems severe, right? Well, here's the good news for our friends in Quebec: Even if all these legal challenges to the new bill fail — which is itself unlikely — the blacklist probably won't work that well. While a handful of prominent, Europe-based firms may well stop serving Quebec's bettors, hundreds of other sites will just make modest domain-name changes, get some new online IP addresses, and stay available while barely skipping a beat. Your faithful contributor is in possession of at least one lengthy blacklist targeting online-gambling firms that Norwegian officials tried to implement last decade; the blacklist concept didn't work then, and it won't work now. It turns into a giant game of whack-a-mole, with the official blacklists and their backers always chasing but never catching up.
Loto-Quebec and the province's legislature would be far better served to emulate the European model, licensing all reputable service providers in exchange for a slice of the profits. Loto-Quebec does envision a very limited licensing scheme, inviting perhaps as many as three independent online firms to be official, licensed partners. (One of the three is likely to be Montreal-based Amaya, parent of PokerStars and BetStars.) Yet even this plan is likely to face constitutional challenges connected to the limiting of free-market activity, such as is currently happening in Germany.
Despite the turmoil and the threat of the blacklist, it seems unlikely that province's unconstitutional quick fix will work as planned. Quebecois officials bill the blacklist as a "public health" matter, but of course it's really about the money… as all of us already know.
blacklist
Canada
domains
ISP
Kahnawake
Montreal
Online gambling
Quebec
sports betting