Betting has been a hotter topic in Australia than usual over the last few days because of a controversial ruling at the Australian Open, the publication of Betfair's Big Bash League figures and a punter's longshot legal victory.
Police at the Australian Open arrested a British man, Daniel Dobson, and charged him under new legislation in Australia's state of Victoria that targets sports corruption and match fixing. Dobson's alleged offences include engaging in conduct that corrupts a betting outcome, facilitating conduct that could corrupt a betting outcome and use of corrupt conduct information for betting purposes.
Dobson, who works for the United Kingdom's Sporting Data, faced Melbourne Magistrates Court two days after police arrested him at Melbourne Park, home of the Australian Open. Sazz Nasimi, defending, said that his client was sending data to a betting organisation with the idea that it would help them set odds as the matches progressed and fluctuated.
What is known as courtsiding has been around ever since the advent of the world's biggest betting exchange, Betfair. It is the practice of trading the results of tennis matches – not the results of spot bets revolving pertaining to single points – with the advantage that being at courtside gives one over someone using a television feed, which cannot possibly be instantaneous, as their information source.
Courtsiding may be unethical but surely it is not illegal. It would appear that the recent crackdown on people such as Dobson has more to do with the sale of live tennis scoring to other parties. Live betting on tennis is a multi-billion industry and bookmakers are willing to spend big money to access the fastest possible scoring service, which comes direct from the scoring device that the umpires control.
Time will tell if the Australian authorities manage to make the charges against Dobson stick but surely it is not a crime to relay the score of a tennis match to someone.
—
Australian media jumped all over the Australian Open betting story and they did the same regarding reports that nearly 600 million dollars have been wagered at Aussie betting sites on the Big Bash League, Australia's domestic Twenty20 cricket competition.
Journalists whose betting knowledge is so limited that they think that having 100 bucks on a Melbourne Cup trifecta is an astute investment have wasted no time in putting two and two together and getting five. They have failed to grasp why Betfair looks as though it had taken 573 million Australian dollars in bets on the first 22 Big Bash League games. The alarm bells should have gone off when they reported that the traditional fixed odds bookmakers all around the world had taken about 30 million Australian dollars in bets on the same matches. After all, Betfair is not all that big in Australia having failed to achieve the same level of cut through that it has in its native United Kingdom.
Most major cricket matches – whether they are Test, One Day or Twenty20 games – attract millions of matched Australian dollars because the overwhelming amount of money wagered on them is by people trading minor market movements. One would have to go a long way to find a better in-running sports event to trade on a betting exchange than a Test cricket match because skilled traders can make a very nice profit simply by betting ahead of the ever-changing odds.
The 600 million Australian dollars made for a good headline and enabled journalists to talk about match fixing and the dangers of betting to sport in general. But they did not do their homework and demonstrated their betting naivety. The real sums being bet on the Big Bash League are much, much smaller than the nine-figure total that they have cited.
—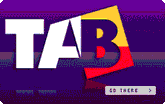 Finally, an Australian punter who claimed a TAB mistake cost him 1,200 dollars has had a shock victory. Melbourne's Alan Feher sued Tabcorp after staff at a suburban outlet wrongly marked a horse called Clang And Bang as a late scratching. Feher argued that he had intended to pick Clang And Bang among his quaddie selections but that he dropped it at the last minute acting on the data that it had been scratched.
Clang And Bang romped home in the seventh race at Moonee Valley on Saturday 24 August 2013, winning by 3.8 lengths at a starting price of 9.00. Tabcorp rejected Feher's initial claim so the angry punter took it to the Victorian Civil and Administrative Tribunal, which found in Feher's favour and ordered the bookmaker to pay most of the punter's claim.