The Ultimate Speedway Betting Guide
With no brakes and speeds that rival a Formula 1 car, it's no wonder that speedway betting has exploded in popularity in recent years.
Television coverage of major speedway leagues such as the UK's SGB Premiership and Poland's Ekstraliga have helped the high-octane sport attract a wider audience, and betting on speedway is guaranteed to have you on the edge of your seat throughout each meeting.
Best Speedway Betting Sites – January 2023
MyBookie Sports
Show More Details
Show Less Details
Average Payout Speed
0 – 24 Hours
Generous bonuses and promotions
Great range of betting markets
Extensive racebook
Very good customer service
Only a few withdrawal options
Fees for withdrawing funds
BUSR Sports
Show More Details
Show Less Details
Average Payout Speed
0 – 24 Hours
Trusted by publications such as ESPN
Access a dedicated racing section
Crypto-friendly sportsbook
Adjust odds format and time zone
Support options include call back
Quite low sportsbook limits
BetOnline Sports
Show More Details
Show Less Details
Average Payout Speed
0 – 24 Hours
Accepts players from all over the world
Known for their live betting offers
Lots of secure banking options
Great bonuses and promotions
High fees for some deposit options
Support agents are often slow to reply
Bovada.lv Sports
Show More Details
Show Less Details
Average Payout Speed
0 – 24 Hours
Top-rated US online sportsbook
Mobile site for iOS and Android users
Diverse range of betting markets
Excellent customer support options
Lines come out very late in the day
Odds not as favorable as other books
BookMaker.eu Sports
Show More Details
Show Less Details
Average Payout Speed
0 – 24 Hours
Popular book that accepts large max bets
Huge focus on football and basketball
High-spec live in-play platform available
Downloadable client for Windows & Mac
Odds are not amazing on non-US sports
User interface could be improved
What Is Speedway?
Popular in continental Europe and the UK, speedway is one of the most exhilarating motorsports you can watch and bet on.
The motorcycle sport involves adrenaline junkies negotiating flat oval dirt tracks in an anti-clockwise direction on single-gear bikes, which can go from nought to 60 mph in just 2.3 seconds. Riders take advantage of the dirt surface by sliding their bikes sideways into the bends using a method known as broadsiding, helping them to maintain momentum and power down the straight sections of the track.
Speedway Races
Speedway races (also known as heats) are four laps long, with two teams of two riders competing for pole position. Some races feature six riders, but this is rare as most modern speedway tracks are too narrow to accommodate the additional riders safely.
Home team riders wear red and blue helmets, while visiting riders wear white and yellow/black helmets. The starting area is split into a grid of four equal sections, with riders from each team taking their place in alternate grids.
Helmet colours determine where each rider starts on the grid. Red starts from gate one, blue starts from gate two, white starts from gate three, and yellow/black starts from gate four. When the race begins, the riders must complete four laps of the track without both wheels illegally leaving the track boundaries.
Speedway Scoring System
Before you start betting on speedway events, it's important to understand how the scoring system works. Speedway uses a 3-2-1-0 scoring method, which works as follows for each race:
First Place – 3 points
Second Place – 2 points
Third Place – 1 point
Fourth Place – 0 points
These points accumulate over the meeting, with riders scoring points towards individual or team placings. In the event of a tie, the race is declared a dead heat. If it's a tie for first place, both riders receive two points. A tie for second place earns each rider one point, and riders don't score any points if it's a joint-last finish.
How to Bet on Speedway Online
Want to bet on speedway for the first time? Don't worry, it's just like betting on any other sport.
Follow our step-by-step guide to bet on the latest speedway events online:
Step 1
Join One of Our Top Bookmakers
Step one is joining an online bookmaker that offers speedway betting markets. Compare the sites listed at the top of this page and click the 'visit site' button to go to your preferred site. Then click the 'register' button and fill in your personal details to create your account.
Step 2
Make Your First Deposit
Now you have an account with one of the top bookmakers for speedway betting, it's time to make your first deposit. A 'deposit' button will be visible from the menu – click it to view the deposit methods you can use. Enter your details for one of the options and confirm how much you wish to deposit.
Step 3
Navigate to the Speedway Section
With a funded account, it's time to view the speedway betting odds and markets. Most sites have a sports filter that makes it easy for you to navigate to the speedway section. The events will be split into their own sections, making it easy for you to find the speedway event you want to bet on.
Step 4
Place Your Bets and Watch the Race
Click the odds for the bet you wish to place. This will add the selection to your virtual betting slip. Then enter how much you wish to bet and click the 'confirm' button to place your bet. Now it's time to sit back and watch the riders rev their engines and slide their machines around the bends.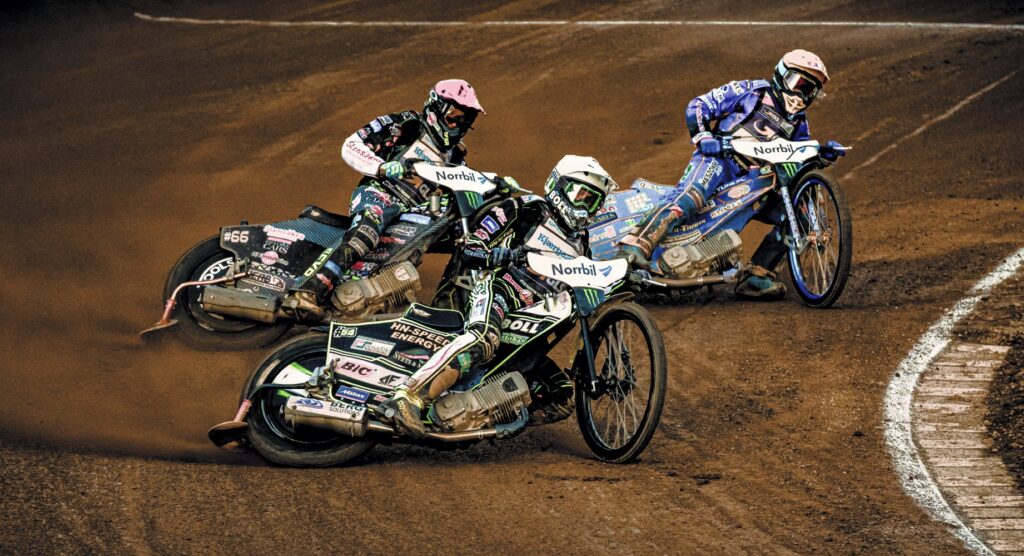 Features of the Best Speedway Betting Sites
Every sport that is broadcast live on television attracts interest from punters and speedway is no exception. But not all online bookmakers offer speedway betting odds. Furthermore, many bookmakers that cover speedway only accept bets on major competitions like the SGB Premiership and Ekstraliga.
As options are limited compared to Formula 1 betting, choosing where to bet on speedway can be challenging. But don't worry, we've done all the hard work for you. This page contains a list of the best speedway betting sites, meaning you can sign up and bet on upcoming events without spending hours researching where to bet.
The main factors we consider when reviewing speedway betting sites include:
Why accept odds of 1.60 on a team to win when you can get 1.80 elsewhere? It may not seem like a big difference for a single, but you could be leaving a lot of money on the table in the long run. We only give our seal of approval to sites which offer competitive speedway betting odds for every competition.
Although sports channels such as BT Sport and Premier Sports provide live coverage of many speedway events, they don't cover every event. If it's not on TV, you may be able to watch all the action through a live streaming service offered by your bookmaker – turn up the volume and listen to those engines roar!
How can a speedway betting enthusiast experience some excitement when the season is over and there's no competitions to bet on? Virtual speedway betting. This simulated version of the sport boasts state-of-the art graphics and enthralling commentary, with four riders competing in one-minute races.
Popular Speedway Betting Markets
As speedway is a straightforward sport with only a few outcomes, you won't find hundreds of betting markets. However, most bookmakers offer various types of bets for each speedway event, meaning you have more choice than simply predicting which team or rider will win.
Four of the most popular speedway betting markets include:
Meeting Winner
Meeting Winner
The outright market is the most obvious form of speedway betting. Meetings are run over 15 heats/races and the team with the most points at the end of the meeting scores points toward the league table.
It's a popular bet for meetings in the UK's SGB Premiership and Poland's Ekstraliga, as you are betting on which team will come out on top after 15 high-octane heats/races between elite riders.
Handicap Betting
Handicap Betting
Handicap betting can make meetings with a superior team more equal and interesting to bet on. You're betting on which team will win the match after the handicap scores have been applied.
For example, the Swindon Robins may be -3.5 favourites against the Poole Pirates. This means the Pirates start the meeting with a theoretical +3.5 advantage. If you back the Robins, they must win by 4 points or more.
Correct Score
Correct Score
If you're feeling ambitious, why not predict the correct score of the meeting? Speedway betting odds for the correct score are extremely generous given how many factors can influence heats/races, so you could reap the rewards with a big win.
Bookmakers usually have a clause in their T&Cs stating that all heats must be completed for bets to stand. Bets will be made void if the number of heats is reduced.
Over/Under Rider Points
Over/Under Rider Points
Another popular speedway betting market is over/under rider points. As the name of the bet suggests, you're betting on whether the points accumulated by a rider in the meeting will be over or under a certain number.
For example, the bookmaker may set the over/under for Tai Woffinden at 10.5. If you bet over, he must accumulate 11 points or more. If you bet under, he must score 10 points or fewer.
Bet on Major Speedway Events Online
Now that you know how to bet on speedway, let's discuss the sport's biggest events.
Speedway of Nations
Speedway of Nations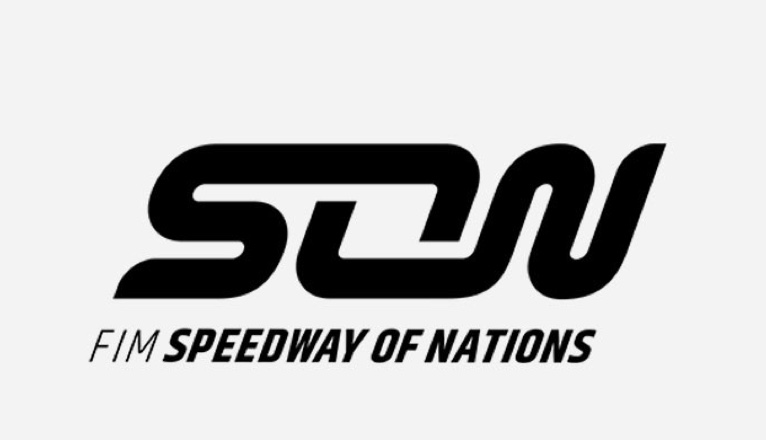 Betting on the Speedway World Cup is no longer possible, as the Speedway of Nations has replaced the event on the sport's calendar. Seven national teams compete in the event, with each national team represented by two riders. Each pairing rides against each other once, with the combined total of each pair used to determine the outcome. Russia has dominated the competition since it was formed in 2018.
Speedway Grand Prix
Speedway Grand Prix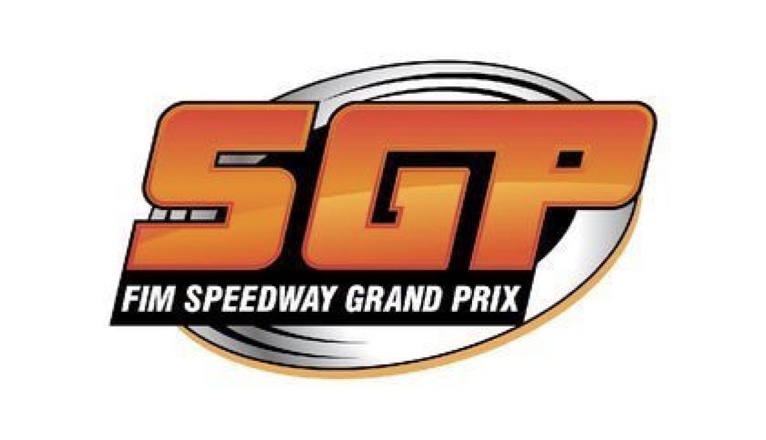 Speedway Grand Prix are a series of standalone events that take place over the course of a season to determine the Speedway World Champion. Following a series of 20 heats, the top eight scorers advance to a semi-final, with the first and second placed riders from each semi-final advancing to the GP final. You can view the latest Speedway GP betting odds by visiting any of the bookmakers listed on this page.
Speedway European Championship
Speedway European Championship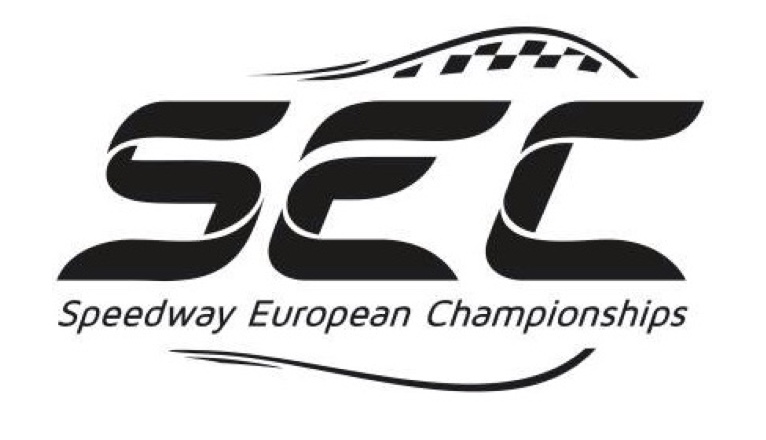 This annual individual speedway event is organised by the European Motorcycle Union (UEM) to determine the champion of Europe. Sixteen competitors from the UK, Poland, Denmark and other countries where speedway is popular compete over four rounds in a Grand Prix format, with the winner being the rider who accumulates the most points. Previous winners include Robert Lambert and Mikkel Michelsen.
Domestic Competitions
Domestic Competitions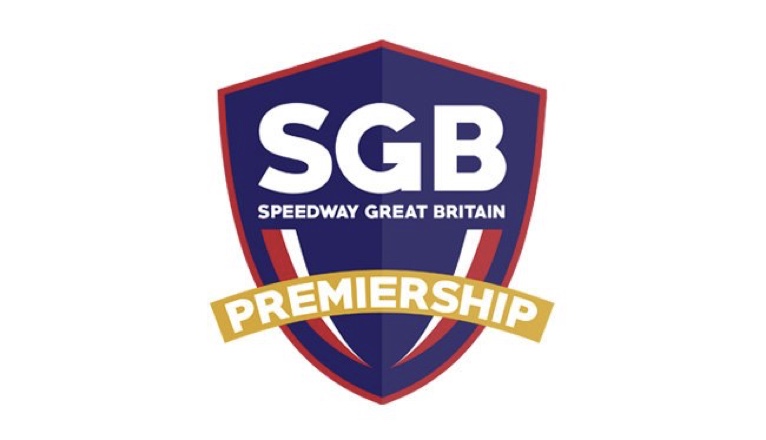 Of course, online bookmakers also offer betting odds on major speedway leagues such as the UK's SGB Premiership, Poland's Ekstraliga and Sweden's Elitserien. The Polish league has been called the "richest and most popular speedway league in the world". The Ekstraliga also boasts the highest average attendances for any sport in Poland, highlighting how popular speedway is in the country.
Speedway Betting Tips to Help You Profit
Many factors can impact a speedway race. The rider may underperform, the weather may wreak havoc with the track, machines may break, and so on. It's important that you're aware of all these factors before betting on speedway events, as there is no guarantee that the favourite will cross the finish line in first place when you bet on this exhilarating motorsport.
Here's our top four speedway betting tips:
Understand Speedway Betting Rules
Understand Speedway Betting Rules
Not all online bookmakers apply the same speedway betting rules. It's imperative that you read the small print to avoid any confusion over how your bets will be settled if circumstances behind an event or market change.
For instance, some bookmakers will void your bet if a rider retires from the event after one race even through injury. Knowing the rules means you'll know what to expect in this scenario.
Follow Social Media Accounts
Follow Social Media Accounts
Social networking platforms such as Facebook and Twitter give you a chance to connect with your favourite teams and riders. Besides interacting with speedway superstars, you will get a glimpse into their daily life and read about their latest results on the track.
Injury news is also shared through these channels, meaning a notification can help you make better decisions when betting on speedway online.
Check the Weather Forecast
Check the Weather Forecast
Speedway races are often delayed or interrupted because of bad weather, especially in the UK and Poland. As the dirt tracks are open, the atmosphere can wreak havoc with speedway schedules.
When it rains on the racing day or a day before, the track will be wet and muddy, increasing the risk of riders losing control of their machines. If it's nice and dry, you can be confident that all the races will go ahead.
Consider Rider Activity
Consider Rider Activity
Speedway superstars often travel hundreds of kilometres across Europe, competing in multiple events each week. Although this means the rider should be sharp and on top of their game, it also increases the likelihood of injury.
Will a returning rider need a few races to get up to speed with the action? Or will he put in a performance worthy of a champion? Ask these questions before betting on speedway races.
Ready to Bet on Speedway?
Now that you're an expert on speedway betting, it's time to join our top-rated bookmaker and bet on the high-octane action.
FAQs
Can you bet on speedway?
Yes! Many online bookmakers offer
speedway betting
markets, making it easy for you to bet on your favourite teams and riders in major competitions like the Speedway Grand Prix, Speedway of Nations, and popular domestic leagues across Europe.
Which bookmaker covers the most speedway events?
The
best sports betting sites
cover virtually every speedway event. You will find speedway betting odds for everything from the Speedway Grand Prix and Speedway of Nations to domestic leagues such as the UK's SGB Premiership and Poland's Ekstraliga.
Where can I find the best Speedway GP betting odds?
At SBO.net, we only give our seal of approval to online bookmakers that consistently offer the best speedway betting odds. Join one of our favourite sites to take advantage of the best Speedway GP betting odds and predict who will hold their nerve to be crowned Speedway World Champion.
Q.
What is the best bet in speedway betting?
A.
Outright league betting is a popular choice for patient punters who are happy to put their money down and wait for bets to be settled at the end of the season. If you're seeking more action, consider bets like meeting winner or winning margin to keep you on the edge of your seat while you watch every race.