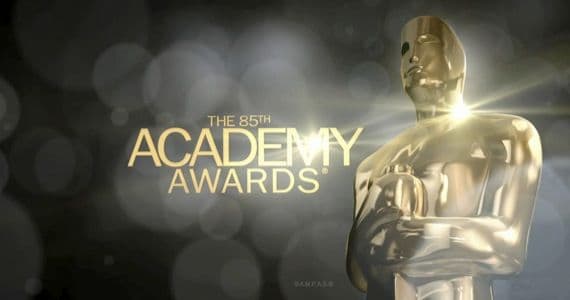 It is almost time for the great and the good of Hollywood to get together and slap each other on the back at this year's Oscars and, although most of the highly publicised Academy Awards categories look like done deals, there are bets well worth striking on several of the less well known ones.
It has been an unusual Oscars race, not least because Argo helmer Ben Affleck did not make the short list for Best Directing yet went on to win the Directors Guild of America's prize. Usually the two go hand in hand.
Lincoln director Stephen Spielberg is the hot tip to win his third Best Directing gong but the 66-year-old American is no more than fairly priced at odds of around 30-100. One could make a value case for Life of Pi helmer Ang Lee at odds of around 6-1 but it would be a marginal call and there are better bets elsewhere on the Academy Awards program.
For the record, it is difficult to look past Argo for Best Picture, Spielberg for Best Directing, Daniel Day-Lewis for Best Actor, Jennifer Lawrence for Best Actress and Anne Hathaway for Best Supporting Actress. Of the six categories that attract the most attention, Best Supporting Actor is the most interesting from a betting perspective. Tommy Lee Jones heads the betting at odds of around 11-8 and, while the Lincoln star deserves to be the shortest price, there remains a groundswell of support for Robert De Niro. The two-time Oscar winner is the pick of many Academy Awards analysts who do not know the first thing about betting. Maybe they would if they knew that he an 8-1 outsider.
The video below shows Lincoln taking the lead in the Oscar Nominations 2013 via ABCNews.com
Typically, the best Oscars betting value in the final few days before the Academy Awards lies in the categories that do not create international headlines, the one in which bookmakers find it hard to frame accurate markets.
As it stands today, probably the pick of the Oscars bets is Wreck-It Ralph at odds of around 6-4 to take out the Best Animated Feature Film race. Nineteen out of the 26 experts on the world's top awards website, GoldDerby, believe that Wreck-It Ralph will upset Brave, Frankenweenie, ParaNorman and The Pirates! Band of Misfits. One says upset because bookmakers favour Brave at odds of around 11-10 over Wreck-It Ralph. One could call it the Pixar factor.
Life of Pi should be well into odds-on territory to pick up the Oscar for Best Original Score based on the views of GoldDerby's experts. Sixteen of the 23 analysts who put their necks on the line in this category tipped Life of Pi, with five selecting Lincoln and two going for Argo. Life of Pi is available at odds of around 11-10 when it should be trading somewhere around 1-2. One may not be able to place very big bets on some of the lesser known Academy Awards categories but there is very significant value in them.
Argo is almost unbackable at odds of around 2-11 to take home the Best Picture statuette but it is priced more attractively to win Best Adapted Screenplay. GoldDerby's experts are firmly in the Argo camp, with 17 out of 26 siding with Chris Terrio's impressive work. One can back Argo at odds of around 4-5 to win an Oscars race that has a strong positive correlation with the most prized of the lot.
Other Academy Awards options that appeal include Djanjo Unchained at odds of around 5-4 to win Best Original Screenplay – Quentin Tarantino is bidding to win this category for the second time following his Pulp Fiction victory in the 1990s – Les Miserable at odds of around 13-10 to win Best Production Design and The Hobbit: An Unexpected Journey at odds of around 1-2 to win Best Makeup and Hairstyling. All of them are overpriced based on how GoldDerby's panel of experts view the Oscars races.
With controversial entertainer Seth MacFarlane hosting this year's Academy Awards, some bookmakers have framed exotic markets pertaining to his performance. MacFarlane, whose credits include creating American Dad!, Family Guy and The Cleveland Show, caused an international incident when he made reference to Adolf Hitler while announcing the Oscars nominations alongside Hollywood actress Emma Stone. An accomplished singer, MacFarlane is 1-12 to perform a full song, while he is 9-2 to perform a tap dance with tap show, 8-1 to trip and fall on stage and 10-1 to cry on stage. It is amazing as to what one can bet on these days.

Show-tunes fan Seth MacFarlane is a cert to perform a full song at next weeks Oscars
The 85th Academy Awards will take place at the Dolby Theatre in Los Angeles on 24 February 2013. British singer Adele will perform Skyfall from the James Bond movie of the same name and it is very short odds to win Best Original Song.
Let's take a look at some of the bookmakers offering betting on the Oscar Academy Awards;