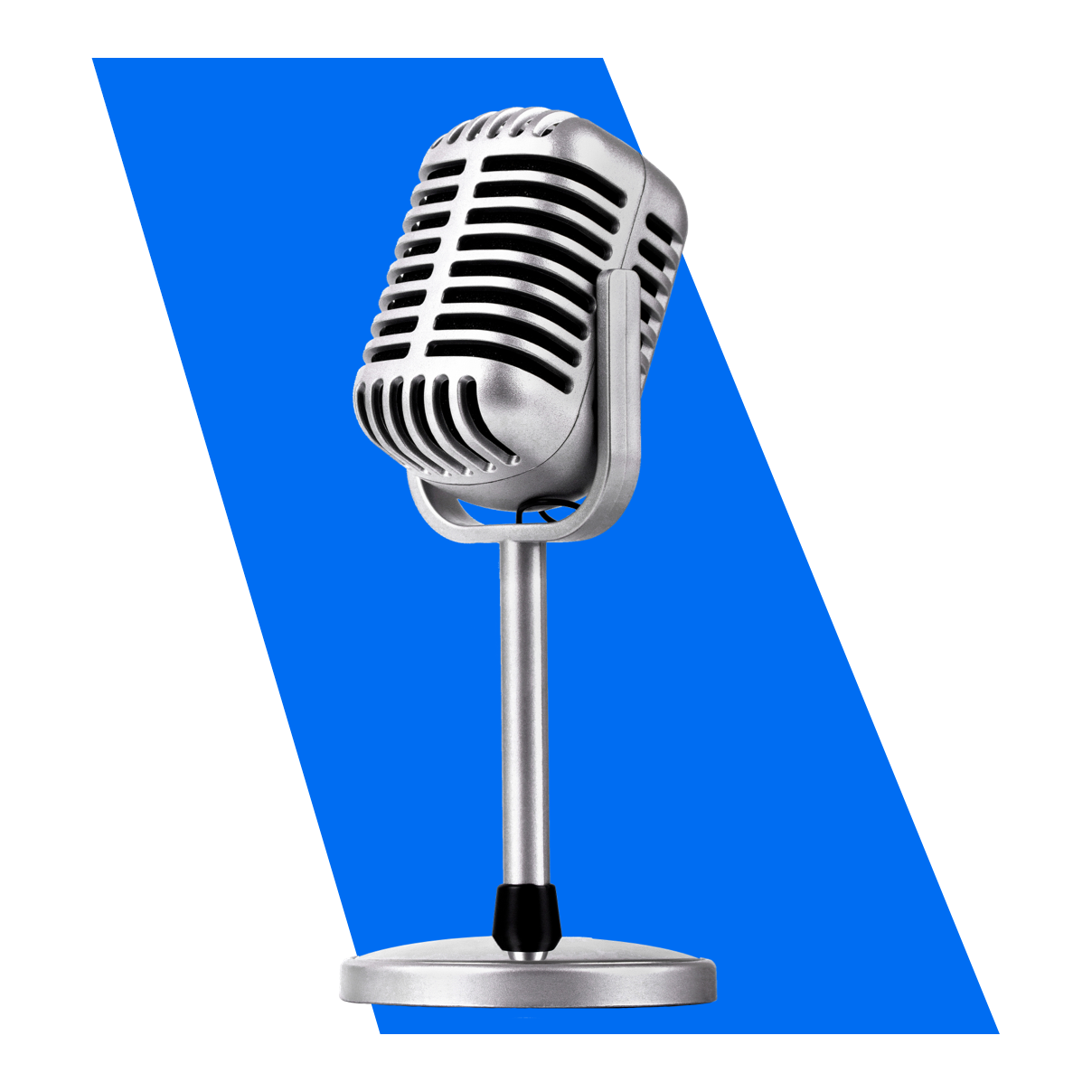 Eurovision Bets – Who Will Win in 2023?
Having taken place every year since 1956, Eurovision is the longest-running televised music contest in history. If you're looking to bet on the Eurovision, this comprehensive guide contains everything you need to get started. From information about the competition to the best bookies and most popular tips and markets, we've covered it all for you here at SBO.net.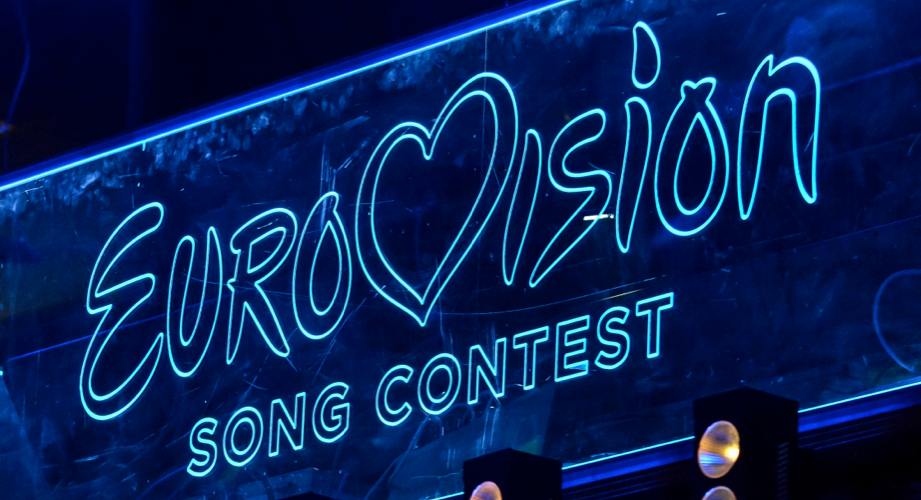 Can I Place a Bet on Eurovision?
Yes, you can bet on the Eurovision song contest with most bookmakers offering odds on several markets. It's actually a very popular option with punters because Eurovision bets offer something a little bit different from regular sports betting. For one thing, Eurovision results are determined by a mixture of expert juries and public votes, which gives it a more unique dynamic from most things that you would traditionally wager on.
It is also a competition that only comes around once a year, which provides an air of excitement in the betting world. In many ways, it's comparable to Cheltenham, the Champions League Final, or the Super Bowl – only with singing and dancing instead of sport.
The fact that there are over 40 countries that participate in the competition presents plenty of odds and markets. Moreover, there are multiple stages, from the preliminary in-country song contests to the semi-finals and finals. Overall, these are just a few reasons why Eurovision is one of the best events on the entertainment betting calendar.
Where to Bet on the Eurovision?
You can check out the best bookmakers for Eurovision 2023 bets right here on this page. We always recommend that you register with one of our top sites, as these operators offer the highest odds and betting markets for the competition.
If you're not sure where to start, you can find the best bonuses for wagering on Eurovision at our top bookie. Simply click on the banner below to collect your welcome bonus and start betting!
Eurovision 2023 Bets: Format and Key Information
As with all major events on the betting calendar, it's important to know the essential details before you start placing your Eurovision 2023 bets. From the date of this year's event to the hottest artists and past winners, you can find answers to a few frequently asked questions below.
The competition starts off with two semi-finals that take place during the week, with ten countries from each of them progressing to the grand finale on the Saturday. The 20 countries which progress from the semi-finals will be joined in the final by the "Big 5" – UK, Italy, Germany, France and Spain. The previous trophy holder also automatically qualifies for the final as last year's winner.
What Date is the Eurovision 2023 Final?
What Date is the Eurovision 2023 Final?
The final of Eurovision 2023 will take place on Saturday, May 13 2023 at 8pm (GMT). Prior to that, the first semi-final will be held on May 9, with the second happening two days later on May 11. Just like the final, both of the semis start at 8pm (GMT).
Where Will Eurovision 2023 Be Held?
Where Will Eurovision 2023 Be Held?
Liverpool is the official host city for the Eurovision 2023 final, with the big event taking place at the M&S Bank Arena. This is the venue that will host both semi-finals and the grand final of the competition. Prior to that, each entering country holds its own preliminary competition to determine which artist and song will be its entrant.
Who Will Be at Eurovision 2023?
Who Will Be at Eurovision 2023?
In total, there will be 37 countries participating in Eurovision this year, which is three fewer than last year, as Bulgaria, Montenegro and North Macedonia will not be participating. The "Big 5" – UK, Germany, Italy, Spain and France have already been automatically qualified, alongside last year's winners, Ukraine, who could not host the competition due to ongoing conflict in the region. The rest of the countries, including Ireland, the Netherlands and Australia, will all participate in the semi-finals for the chance to reach the final.
Who Won Eurovision in 2022?
Who Won Eurovision in 2022?
The Ukrainian group Kalush Orchestra won the contest in 2022 with their song "Stefania". The song was a popular choice for Eurovision bets. Additionally, it became known as an anti-war song following the Russian invasion of Ukraine. The UK's Sam Ryder came second last year with his song "Space Man".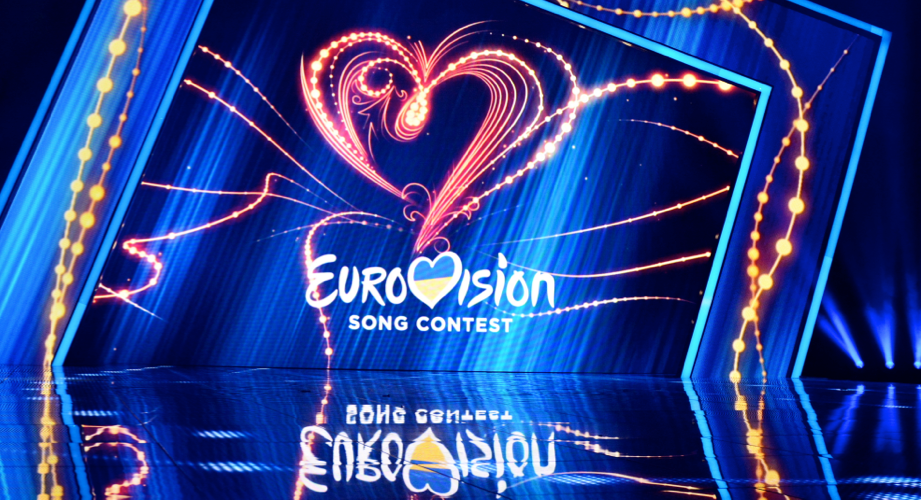 Who Are the Bookies' Favourites for Eurovision 2023?
The songs and artists for Eurovision 2023, and the strongest candidates for the top prize are already starting to emerge. Below, you can take a look at the top three favourites for our Eurovision bets this year. Additionally, we have provided you with a short description of why these three artists, songs and countries are ahead of the others in the bookies' eyes.
"Tattoo" by Loreen (Sweden)
"Tattoo" by Loreen (Sweden)
"Tattoo" was chosen as Sweden's entry song at the Melodifestivalen 2023, where it received 12 (the highest score) from all of the international juries except Croatia. It's not the first time that Loreen has won the competition for Sweden. She did so back in 2012 with her song "Euphoria", which remains a hit to this day.
It's therefore not all that surprising that the Eurovision bookies have her leading the odds again in 2023. If she is successful, Loreen will become the second artist to win Eurovision twice. To date, Ireland's Johnny Logan is the only performer to have two wins to his name.
"Cha Cha Cha" by Käärijä (Finland)
"Cha Cha Cha" by Käärijä (Finland)
Käärijä's song "Cha Cha Cha" was the bookies' favourite to win Finland's qualifying event (Uuden Musiikin Kilpailu 2023), and it comfortably did so on February 25th. The tune has a catchy chorus and a unique blend of styles, including techno, hard-style, heavy metal and hip-hop.
This has helped to make it a popular hit with fans, and it is consistently winning polls on various Eurovision fansites and other platforms. Even if "Cha Cha Cha" doesn't manage to win the final this year, it will undoubtedly remain on many Eurovision playlists for years to come.
"Heart of Steel" by Tvorchi (Ukraine)
"Heart of Steel" by Tvorchi (Ukraine)
Ukrainian electronic duo Tvorchi have released this dark, yet fast-tempo song which warns of the threat of nuclear war. It also pays homage to the original reason that the Eurovision Song Contest was created, which was to unite European nations following WW2.
While it has received praise, both for its composition and lyrical content, some critics have said that the song is too short at just 2 minutes and 45 seconds in length. However, this puts it just 15 seconds shy of the "three minute rule", which is the recommended song time for Eurovision entries.
What Are the Eurovision Odds?
Sweden is leading the way on the Eurovision odds charts at 4/5 on to win the competition outright. This makes them strong favourites, as Finland are quite a distant second favourite at 5/1, followed by Ukraine at 11/2.
Norway and Spain are close behind at odds of 12/1 and 14/1 respectively. Meanwhile one of the most popular Eurovision 2023 bets so far this year is the Czech Republic at 33/1. At the bottom end of the scale, Malta, Albania, Latvia, and Lithuania are all rank outsiders at 500/1.
One of the most important things while placing Eurovision 2023 bets is to shop around for value on your odds. The odds can differ massively between bookies in the run-up to the event, so it's always worth comparing them with all of our top providers.
When ranking the sites on our top list of bookies, we consider a number of factors, including the value of the odds, the markets available, and the bonuses. That's why we strongly suggest that you register an account and bet on Eurovision with the top bookie below.
How to Bet on Eurovision 2023?
Betting on Eurovision has never been easier, especially as you can sign up to one of our top recommended bookies within minutes. Below, we have put together a handy step-by-step guide to walk you through the full process.
Step 1
Join a Trusted Online Bookie
The first step is to register an account with one of our best listed Eurovision bookies here at SBO.net. You can access their site directly from this page and click the "Sign Up" button. From there, you just have to enter your email address, create a username and provide your personal details.
Step 2
Verify Your Account
Once you have submitted the registration form, most operators will send you a link to verify your account by email. Additionally, you will have to verify your identity with a photo of your ID and proof of address. Some bookies won't require you to do this until you withdraw, whilst others will request it when opening your account.
Step 3
Deposit Funds
Now that your account has been fully opened and verified, you will be able to deposit funds. You can do this in the cashier section of your account, and you should have the choice between a number of different payment methods. These days, most bookies accept deposits via credit/debit card, bank transfers, e-wallets, prepaid cards and more.
Step 4
Place Your Eurovision Bets
With a fully verified and funded betting account, you can now pick the markets and countries you want to bet on. Eurovision betting markets can usually be found under the "TV & Entertainment" category. Moreover, you should be able to use your welcome bonus at this stage if you have claimed one.
Step 5
Withdraw Your Funds
If you are lucky enough to win, then you will be able to withdraw your winnings. You can withdraw your winnings at the cashier tab by following the simple instructions provided. Most operators will require you to withdraw funds using the same payment method and account that you used to make your last deposit.
Ready to Place Your Eurovision Bets?
If you're ready to get started, you can place bets on Eurovision with our top recommended bookmaker in the banner below. Here, you can find the widest selection of Eurovision markets, as well as the best all-around odds. On top of that, there is an excellent welcome offer to kick things off for you.
Eurovision Betting Markets Explained
When it comes to betting on Eurovision, there are a few different markets that you can look at. As well as wagering on the outright winner, you can place bets on ranked places, the lowest finishers, and the semi-finalists. We have provided you with a detailed and closer look at the most popular markets below:
Outright Winner
Outright Winner
This is the most straightforward market for your Eurovision 2023 bets, and it simply involves wagering on the country that you think is most likely to win. However, the favourite outright winner is usually already being offered at short odds by March, so finding value here can be tricky.
Semi-Final 1 Winner
Semi-Final 1 Winner
If you don't want to wait until the grand finale itself, then you can start off by betting on the winner of the first semi-final. This year, there are 15 countries in the semi-final, and a total of 10 will make it on to the final four days later.
Semi-Final 2 Winner
Semi-Final 2 Winner
Two days later, there is a second semi-final that you can wager on, with 16 countries represented and 10 progressing. For the 2023 semi-final, Austria are seemingly nailed-on favourites to win, as this semi is looking very much like the weaker half of the draw.
Betting on the Top 5
Betting on the Top 5
By betting on a country to make the top five, you can find a better balance between good odds and implied probability. The top five isn't too hard to determine, making it a good option for accurate predictions.
Betting on the Top 10
Betting on the Top 10
Betting on the top ten, especially the bottom half, can be much harder to predict than the top five. There are usually around six or seven countries that are favourites to make the top ten. For the remaining three or four places, there is often some really good value to be found. You just have to be lucky enough to call it right.
Country to Finish Last
Country to Finish Last
This is perhaps one of the hardest Eurovision 2023 bets to call. However, that is part of what can make it a more fun and interesting option. With regards to the winner this year, there is one clear favourite. On the other hand, there are five countries that the bookies have given an equal chance of coming last in 2023.
Top Eurovision Tips From Our Betting Experts
Every year the contest is slightly different, but the main trick is in finding value. You can improve your odds of placing winnings bets for this year's contest by following our top Eurovision tips for 2023.
1
Take Note of Past Trends
Take Note of Past Trends
Look at past trends, especially those from recent years. This can help you to determine how your Eurovision 2023 bets might go. Further down this article, we have highlighted some of the most important trends that can influence your wagers.
2
Consider Top 5 and Top 10 Bets
Consider Top 5 and Top 10 Bets
The favourite to win is often a market that is best to avoid. Generally speaking, the tipped winner has very short odds, meaning that there is not much value in the bet. The truly valuable wagers can be found by picking out surprise contenders to make the top 5 or top 10.
3
Follow the Judges' Socials
Follow the Judges' Socials
Many of the bookies' favourites for Eurovision are based on fan polls and opinions. However, 50% of the score for the finals comes from professional judges. It's therefore always worth following what the professionals are saying as well as the fans.
4
Note Semi-Final Voting Rules
Note Semi-Final Voting Rules
For this year's semi-finals, only the public vote will decide the winner and final rankings. As a result, your approach and thinking for betting on the semi-finals should be different from that of the finals. Effectively, you should take the opposite approach to the above and research fan and public opinion.
Manage Your Bankroll
Before you make a deposit and start betting, make sure that you first set a bankroll budget. Your overall bankroll should be an amount that you can comfortably afford to lose. Around 1-5% of this budget should then be set aside for each Eurovision bet that you place.
Claim Eurovision Promos
Look out for bookmarkers that have bonuses and promotions that you can use to enhance your Eurovision bets. You can either find a welcome bonus without restrictions or see if any Eurovision specific offers are available.
Vary Your Bets
Upsets can happen in the Eurovision song contest, so it's important not to put all your eggs in one basket. We recommend that you spread your bets across a handful of different countries and/or betting markets. Just make sure to calculate your win-loss ratio for all outcomes.
8
Take Advantage of Early Odds
Take Advantage of Early Odds
As with most sporting events, the odds for Eurovision tend to get shorter as the event draws closer. If you manage to pick an early winner in March or April, you will usually get better odds than you would just a few days before the event takes place. Calling an early winner can be tricky, but it's worthwhile if you get it right.
Eurovision Song Contest Previous Winners
As we said above, looking at past trends and winners is important when it comes to your Eurovision bets. Here, you can see a table that displays information about the winners of the past 10 editions of the competition.
| Year | Country | Entry | Artist |
| --- | --- | --- | --- |
| 2022 | Ukraine | "Stefania" | Kalush Orchestra |
| 2021 | Italy | "Zitti e buoni" | Måneskin |
| 2019 | Netherlands | "Arcade" | Duncan Laurence |
| 2018 | Israel | "Toy" | Netta |
| 2017 | Portugal | "Amar pelos dois" | Salvador Sobral |
| 2016 | Ukraine | "1944" | Jamala |
| 2015 | Sweden | "Heroes" | Måns Zelmerlöw |
| 2014 | Austria | "Rise like a phoenix" | Conchita Wurst |
| 2013 | Denmark | "Only teardrops" | Emmelie de Forest |
| 2012 | Sweden | "Euphoria" | Loreen |
Eurovision Trends Bettors Should Know
Doing your homework plays a key part in helping you to place successful Eurovision bets. To help with that, we highlight some of the most essential trends you need to know about before betting.
Has Anyone Won Eurovision Twice?
As of 2022, Ireland's Johnny Logan is the only artist who has won Eurovision twice, in 1980 and 1987 respectively. However, this year there is a strong chance that this could come to pass for the second time, as 2012's Swedish winner Loreen is the favourite for 2023.
Who Has Won Eurovision 7 Times?
As well as having the only double-winning artist, Ireland is also the country that has won Eurovision a record 7 times. Once again, it's Sweden who could match their record if Loreen wins as the favourite this year, as they are currently just one behind Ireland, with 6 wins.
What 5 Countries Pay for Eurovision?
The "Big 5" countries in Eurovision are Italy, France, Germany, Spain and the UK. Through their broadcasters, these countries contribute the largest amount of money towards the competition. As a result, they automatically qualify for the final and don't need to participate in the semis.
What Country Has Never Won Eurovision?
There are over 20 countries that still haven't won Eurovision. This list includes Australia, who have only been entering the competition since 2015. Some of the high-profile nations yet to win are Poland, Cyprus, Czech Republic and Romania. Croatia technically hasn't won, but the Yugoslavian winners in 1989 were from modern-day Croatia.
Who Has the Longest Win Streak in Eurovision?
Once more, Ireland has the longest win streak, having won consecutive contests in 1992, 1993 and 1994. Behind them are Spain, Israel and Luxembourg, all of whom have won twice in a row. Fun fact – Ireland is also the only country that has hosted the competition three times in a row.
What Country Has Gone the Longest Without Winning Eurovision?
Malta has gone the longest without winning Eurovision. The island nation has entered for the last 52 years consecutively but never come out on top. They have come close on two occasions, finishing runners-up in 2002 and 2005. This year they are priced at 500/1 by most Eurovision bookies, so the streak looks set to continue.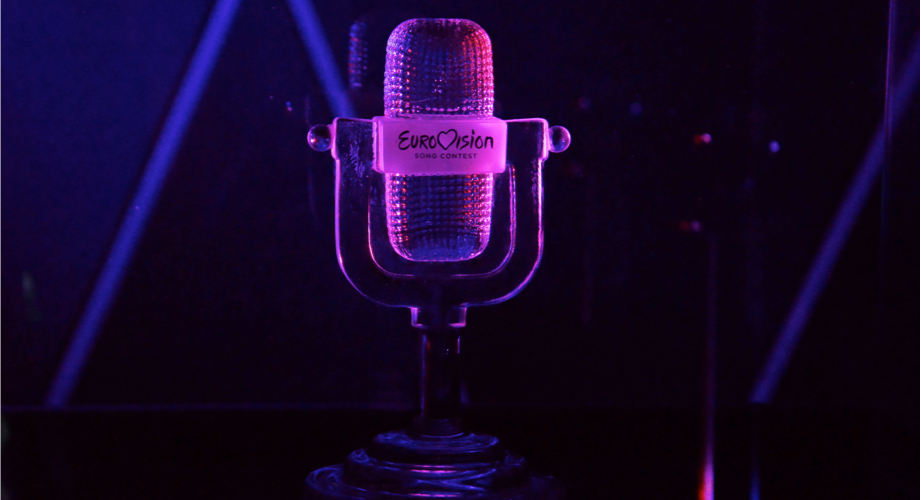 History and Culture of the Eurovision
If you want to try your luck with some Eurovision 2023 bets, but are completely new to the competition, understanding the history and how the format works are key. Below, we have provided you with some important information about the contest. This includes the history of the competition, some notable artists, and a brief explanation of how the competition works.
A Short History and Notable Artists
The first Eurovision song contest was held in May 1956, and the original idea first came about as a means of uniting European nations following World War 2. In the inaugural edition of the competition, just seven nations competed – Netherlands, Switzerland, Belgium, Germany, France, Luxembourg and Italy. Switzerland were the winners with Lys Assia's song, "Refrain".
Since then, it has grown to include over 40 countries, and 27 winners have won the contest in total. Perhaps the most famous artist to have won the competition is Sweden's ABBA, who copped the crown for their timeless hit "Waterloo" in 1974. Other notable artists that have entered include Oliva Newton-John, Lulu, and Celine Dion.
A Basic Rundown of the Format
Eurovision was originally created by the European Broadcasting Union (EBU), which still runs it to this day. Each member country's broadcaster must submit a song by Mid-March. This can either be done through a live TV broadcast with a public vote, or through a more low-key process.
The actual song contest itself is held in May and consists of three live shows in one week. Two midweek semi-finals are followed by the final on Saturday night. In the semi-finals, it is only the public vote which decides, whereas in the final each country submits two sets of points ranging from 1-12. The first set of points is from the public audience vote, the second is from a jury consisting of 5 music industry professionals.
Eurovision Rules
While they have been revised in recent years, there are currently three main rules that all Eurovision song entries must adhere to, which are as follows:
Songs must be no longer than 3 minutes maximum.
Vocals by the lead singer must be performed live – no miming.
A maximum of six performers are allowed to be on the stage throughout the performance.
Place Your Eurovision Bets at Top Sites Today!
In summary, the most important thing before placing your first Eurovision 2023 bets is to do your homework. As well as following the bookies' odds, we also strongly recommend that you read up on past trends and take a look at the public's opinion of each country's song.
To properly get started, you need to register an account with our number 1 rated bookie here at SBO.net, which you can find directly below. By using this bookmaker for your Eurovision bets, you will kick things off with an excellent welcome bonus and find the best selection of Eurovision betting markets and odds.
FAQs
Is Eurovision on every year?
Yes, Eurovision takes place every year and has done so since 1956, making it the longest-running televised music competition in the world. The only year the competition didn't take place was in 2020, when it was cancelled due to the COVID-19 pandemic.
Which countries are not returning to Eurovision 2023?
Bulgaria, Montenegro and North Macedonia are the three countries that will not be returning to Eurovision in 2023. North Macedonia and Montenegro have cited financial issues as the reason for pulling out. Bulgaria has not put forward an official reason, but financial issues are suspected for them as well.
Can the host country win Eurovision?
Yes, the host nation can win the Eurovision Song Contest, but it hasn't happened since Ireland won it in 1994. Traditionally (but not always), the winner from the previous year hosts the following year, so a nation effectively needs to win twice in a row to win as a host.
Will Russia join Eurovision 2023?
Russia will not participate in Eurovision 2023, as the country's broadcasters have now suspended their EBU memberships. Following the invasion of Ukraine, Russia was excluded from the contest in 2022 and will now be suspended from all contests for the foreseeable future.