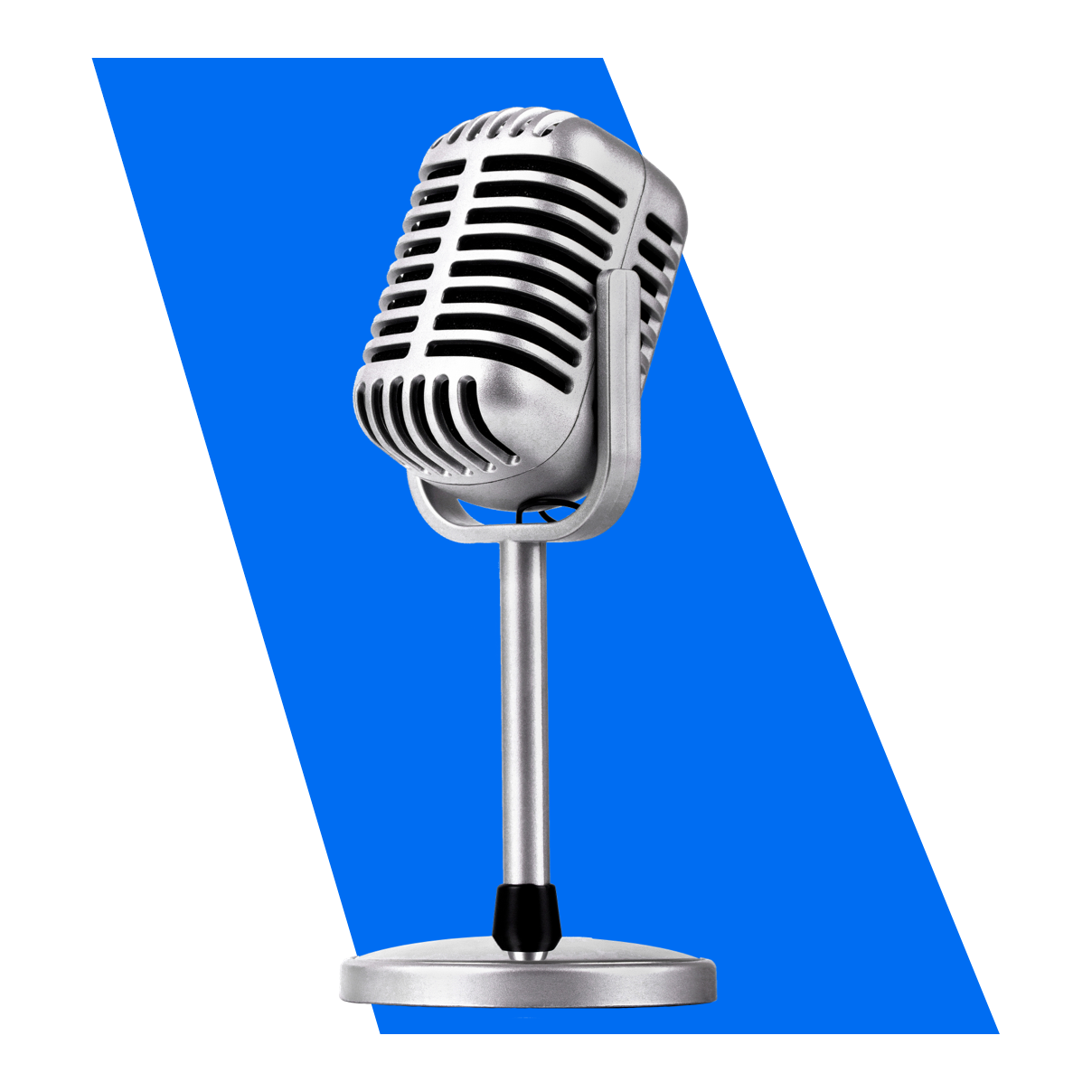 Entertainment Betting – How and Where to Place Novelty Bets
Not a huge sports fan but want to make your favourite TV shows a little bit more interesting? Then we've got good news for you, as there are plenty of alternative entertainment betting markets out there.
Despite being huge sports fans ourselves, we also love novelty betting. This article will serve as a comprehensive guide, including the most popular markets, the best bookies and the biggest events.
Best Entertainment Betting Sites 2023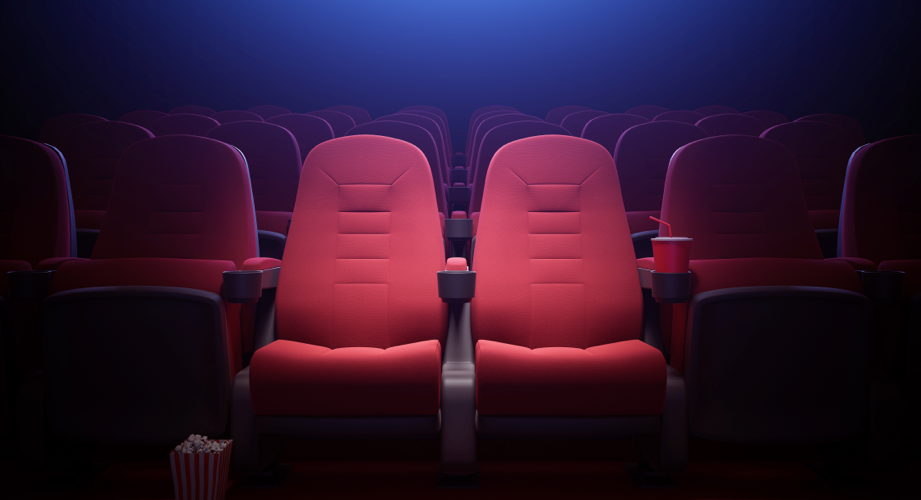 What is Entertainment Betting?
Entertainment betting is a fun form of wagering that offers something a little bit different. Instead of placing bets on sports, there are markets for reality TV shows, showbiz events and televised competitions.
When it comes to reality TV shows, competitions and award ceremonies, betting on the winners, top 5 and top 10 places is possible. For politics and Royal Family wagering, you can pick who will win the next election or who will be the next monarch. Overall, you might be surprised just how many entertainment betting markets there are.
Is it Legal to Bet on Entertainment?
It is perfectly legal to bet on entertainment markets, including politics, TV shows and much more. However, the most important thing to do is make sure that you use a safe, licensed and reputable betting site.
There are plenty of betting sites out there that promise the world but simply aren't up to scratch. They often target new gamblers and offer weak odds and poor bonuses. Thankfully, by using SBO.net, you don't have to concern yourself with such sites, as we only recommend secure and legit bookmakers. Moreover, on this page, we have highlighted those with the best options for betting on entertainment.
Where to Bet on Entertainment?
In the banner below, you can check out our top recommended bookmaker for entertainment betting. As well as having plenty of novelty markets with strong odds, you'll also find an excellent welcome offer for new customers. On top of that, the site is safe and secure, and has a user-friendly interface.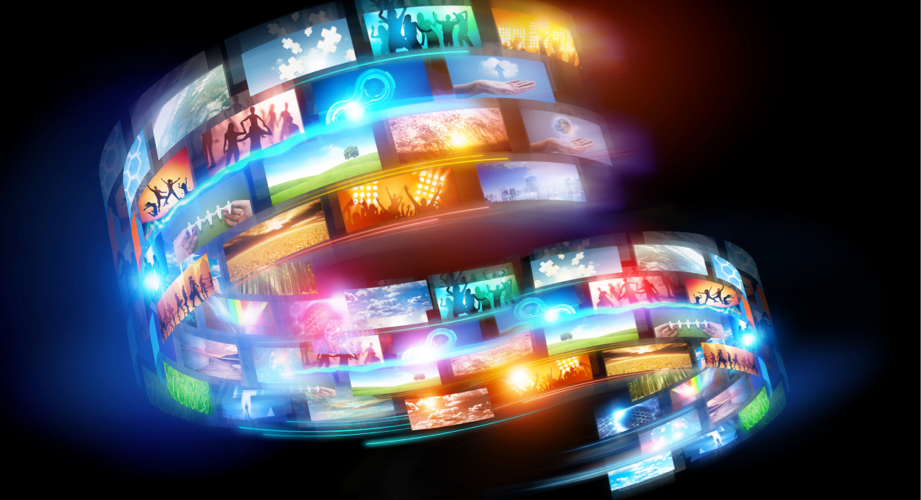 The Most Popular Entertainment Betting Markets
From betting on the Oscars winners to whether or not it will snow on Christmas Day, there is no shortage of entertainment betting markets. While these can add an extra layer of fun to your interests, there is also the potential to end up with a small profit if you win.
Naturally, however, some entertainment markets have proven to be more popular than others with punters. Below, we have highlighted the three most common non-sports markets. For each one, we have given you a short explanation about how wagering on each one works.
Eurovision Betting
Eurovision Betting
The Eurovision Song Contest is extremely popular with punters, especially because its format lends itself well to betting. Things start with the two midweek semi-finals, during which around 15 countries in each compete for 10 places in the final.
This is then followed by the grand final, where over 25 countries battle it out for the big prize. The final points are decided by a combination of professional judges and the general public. This gives a unique edge to this competition that can make it hard for the sportsbooks to predict.
Naturally, this opens up the potential for you as a bettor to beat the bookies. By following trends of public and professional opinion, you just might be able to pick a winner. On top of that, there are plenty of other Eurovision betting markets, including top 5, top 10 and last place.
TV Show Betting
TV Show Betting
Even though TV shows are scripted, there are still plenty of opportunities to bet on certain outcomes. There are many closely guarded secrets in TV that only a handful of people know ahead of release. If the betting sites think that they can spin a profit by taking bets, they will.
It's not only the bookies that have the chance to make a profit though. If you manage to call it right and win, you might find yourself up. Some examples of TV show betting include wagering on changing actors, such as who will be the next Doctor Who.
It is also possible to bet on the final outcome of long-running popular TV series. For example, before Game of Thrones ended, there were sites taking bets on who would be the ultimate ruler of Westeros. Dramatic shows, such as soap operas, are also well suited to the world of online wagering.
Reality Show Betting
Reality Show Betting
Reality TV is the ideal entertainment format for betting. For the most part, the outcome of these shows is decided by a public vote. This makes it virtually impossible for anyone to know the winners in advance. Meaning, bookies will usually offer higher odds than they would with other forms of entertainment.
Good options for reality show betting include the likes of the X Factor, Big Brother, and Love Island. On these types of shows, someone is eliminated every week, presenting regular betting opportunities. Unlike the Oscars or Eurovision, you don't have to wait for a one-off event to have a punt.
If you want to try and get a win over the bookmakers when betting on reality shows, there are plenty of ways to try to do so. You will find no shortage of online fan forums, gossip columns and social media pages. These can give you an idea of public opinion, so you can pick who's most likely to go next.
Other Popular Entertainment Betting Markets
The three categories mentioned above are not all that's on offer. There are lots of other betting markets available to you in the world of entertainment.
We will now take a short look at the rest of the most commonly offered entertainment markets by the bookies. Essentially, if you think there's an option to bet on something, there more than likely will be a site offering odds.
Awards Ceremonies
Awards Ceremonies
Awards ceremonies offer great options for betting, especially the big ones such as the Oscars, the Golden Globes, and the BAFTAs. If you want to turn your head to something a little bit more sophisticated, you can even take a punt on the next Nobel Prize winners.
Like scripted TV shows, the results for many of these awards are predetermined. Although only a handful of people know the result in advance, rumours can quickly start to affect the odds. This can sometimes mean that the bet limits for award ceremonies can get quite low.
On the other hand, some award ceremonies are protected from leaks and rumours ruining the betting. For instance, the People's Choice Awards are 100% voted for by the public with the final count made while the show is happening live. This makes it more akin to reality show betting.
Politics and Elections
Politics and Elections
Some of the most special bets can be found in the world of politics, where just about anything is possible. Elections are the most common thing to bet on in politics, especially closely contested ones. For example, the Trump vs Hillary result in 2016 was a huge upset that saw the sportsbooks lose out.
It's not just elections that that markets are offered on when it comes to politics betting though. The biggest odds can sometimes be found in futures bets. For instance, picking the next US President or UK Prime Minister one or two years in advance.
Politics betting doesn't necessarily have to be related to the politicians themselves either. For example, you can bet on things such as the next country to leave the EU. Or, whether North Korea and South Korea will unite by a certain year.
The Weather
The Weather
The weather is a daily topic of conversation almost everywhere in the world. And while it will always be forecasted, it can never be 100% predicted correctly, not even by the experts. Once again, this leaves the door open for the bookies to let us have some fun.
Most punters choose to go for the marquee weather events throughout the year. The hottest and coldest days of the year are very popular markets, as is snow on Christmas Day. Some betting sites even turn their attention to landmarks, and take bets on lakes and rivers freezing over.
Again there are sportsbooks that look at the long term when it comes to betting on the weather. Over/under markets on the likes of average temperature or rainfall over the year are now available. There are even weather versions of correct scores, with operators taking bets on the exact temperature on a given day.
Box Office Movies
Box Office Movies
Blockbuster movie fans are in luck, as box office movies offer another great form of entertainment betting. Of course, you cannot bet on what actually happens in the film. Movie scripts tend to be leaked well in advance of release. Still, there are more betting markets than you might think.
For the most part, betting sites focus on box office performance rather than what happens on the screen. Top grossing film of the year is the most common market, but you can also bet on X finishing above Y. Of course, Oscars betting also ties in with this as well.
Occasionally, the chance to bet on something that happens in the film itself does pop up. As is the case with Doctor. Who, there are plenty of online bookmakers who will take odds on the next actor to play James Bond.
The Royal Family
The Royal Family
Love them or hate them, the British Royal family makes the news all over the world. They also present a surprisingly large number of markets to bet on as well. "Who will be the next monarch" is the easiest go-to market, but as it's a line of succession, the odds are not the best.
Instead, you might want to turn to markets such as the next Royal to have a baby, and what that baby's name will be. On top of that, you can also bet on the date of the baby's arrival. Longer odds are available for picking an exact date, while you are able to increase the probability by picking a week, or range of dates.
The best opportunities for betting on the Royal Family occur when a big event is on the horizon. When a Royal Wedding is taking place, you can bet on who will attend, what colours certain people will be wearing, and lots more.
Celebrities
Celebrities
Much like the Royal Family, celebrities' lives are played out in the public eye, meaning that there are always bets to be found. The next famous couple to get married or divorced are two options that can be found on most entertainment betting sites.
On top of that, odds are offered on the next celebrity to be arrested, or when an incarcerated celeb will be released. While it might be slightly tasteless for some, the option is there to wager on the next celebrity to die, or who will pass away this calendar year.
Moving slightly left-of-field, you can turn your attention to the mega-rich, and wager on what they might do in the near future. For example, "what company will Elon Musk purchase next" is one that never goes away. It is even possible to bet on the next celebrity to get cancelled or booted off social media.
Current Affairs
Current Affairs
This sort of ties in with politics betting, which also arguably falls into this category. However, the current affairs net is cast much further and wider than that. For instance, there are always bookies taking bets on the next "person to be named Times Person of the Year".
Major world events also fall under the current affairs blanket, with bookies taking bets on when and where they will take place. You can wager on the country to host the next climate summit, and the politicians and celebrities who will attend.
Again, there have been some slightly distasteful bets taken here in the past, with odds having been offered on high profile court trials. The first current affairs wager was placed in 1964, when a man bet £10 that a human being would walk on another planet before 1970.
Special Sports Bets
Special Sports Bets
Some forms of entertainment betting are still related to sports, just not what happens on the field. For example, odds awards ceremonies such as the Sports Personality of the Year, and the Ballon d'Or are available on most sites.
Additionally, you can also look at the circus around sports events themselves, and where they will be hosted. Bookmakers will always take wagers on who will host the next Summer Olympics or FIFA World Cup. For such events, novelty bets on the opening ceremonies are also extremely common.
Another thing that the bookies turn their attention to in relation to sports is ownership. Premier League Clubs and NFL franchises are bought and sold all the time. As a result, bets on what club will be sold next or who will be the next owner of Manchester United are also common.
How to Start Entertainment Betting
Before you can start betting on entertainment markets, you'll first need to open an online bookmaker account. This is a quick and easy process that we have walked you through step by step below:
Step 1
Find a Trusted Online Bookie
The first step is to find a legit and trusted betting site here at SBO.net. Take a look at our operator reviews in order to find your ideal bookie.
Step 2
Create Your Account
Once you have found your ideal entertainment betting site, you will need to sign up via their app or website. In most cases, the registration form should only take a few minutes to complete.
Step 3
Verification
You can fully verify and open your account using the link sent to your email account. At a later stage, you will also have to provide ID and proof of address before you are able to withdraw funds.
Step 4
Make Your First Deposit
Now that your account is fully opened and verified, you can make your first deposit and claim your welcome bonus. Most online bookmakers give you a choice between a wide variety of payment methods.
Step 5
Start Entertainment Betting
That's it, you can now find your ideal entertainment markets and start placing wagers. If you're lucky, you might end up winning and have some profits to withdraw.
Ready to Place Bets on Popular Entertainment?
To make the above steps even easier, our experts have recommended this top online betting site for you. Using the banner below, you can register an account directly and claim their awesome welcome offer today.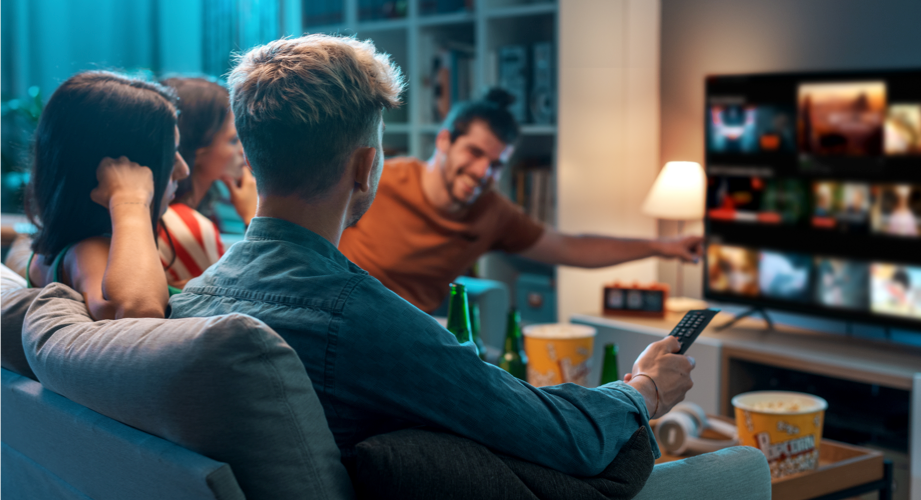 Odds and Payouts on Novelty and Special Bets
The odds and payouts that you are likely to receive from entertainment betting can vary, depending on several different factors. If you are wagering on awards or TV show outcomes that are predetermined, the odds might be alright, but the payouts and bets will be limited. In some cases, betting may even be suspended in the event of a leak.
On the other hand, there are plenty of other novelty betting markets with high odds and potentially decent payouts. For example, if you manage to pick an upset winner of a reality TV show that is determined by public vote, you could stand to win a decent profit.
On the whole, the odds should be just as honest and fair with entertainment bets as they are with sports wagers. However, you will find that the bet and payout limits are lower than with sports. This is mostly down to the fact that less money comes in for novelty bets than for sports.
Entertainment Betting Markets Explained
We have already looked at the most popular types of novelty events that you can place wagers on. Now, we will take a closer look at the actual entertainment betting markets that are available within each category. :
Outright Winner
Outright Winner
This is the most basic betting market, and it simply involves picking the winner of a particular award ceremony or event. Generally speaking, the odds for this market will be longer the further away the event is.
Place Betting
Place Betting
If you don't want to pick a winner, or there is a clear favourite and the odds are too short, place bets provide a great alternative. This involves betting on those who finish in 2nd or 3rd place, or even the top 5 or top 10.
Each-Way Bets
Each-Way Bets
An each-way bet is a combination of two separate wagers, winner and place. If you were to bet £10 on Sweden winning Eurovision, £5 of that would be a bet on them winning. The other £5, would be on them getting a place finish.
Accumulators
Accumulators
An accumulator combines multiple different entertainment bets into a single wager. For your accumulator bet to win, all of your selections need to be correct. If you get even just one of them wrong, then your whole bet loses.
Forecasts
Forecasts
This type of bet involves picking two candidates who you think will finish in first and second place. For your bet to win, both of your picks just have to finish in the top two places. You don't have to pick the correct order.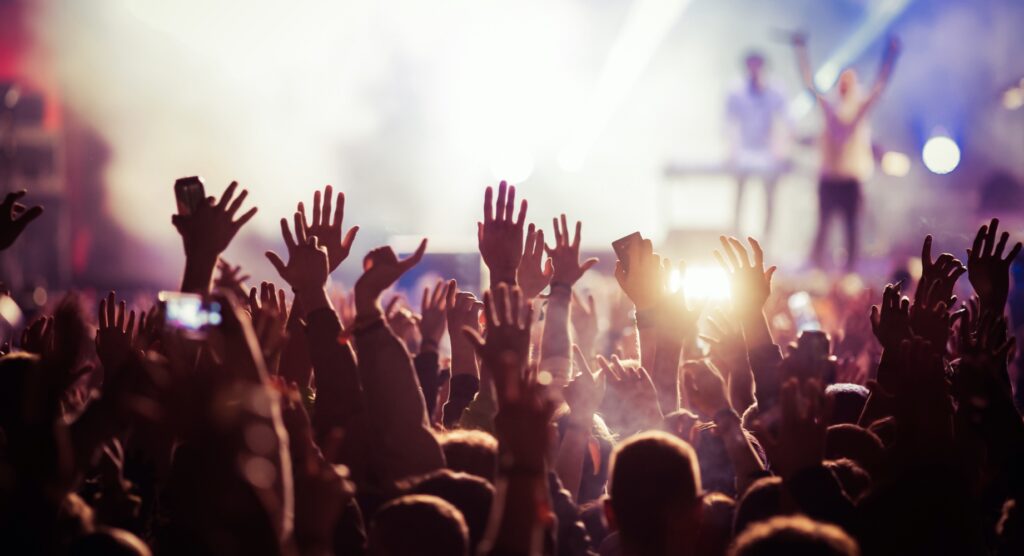 How We Choose the Top Entertainment Betting Sites
We have already recommended that you use our top recommended bookmakers for entertainment betting here at SBO.net. To help convince you why you should do so, we have shared some information about the main categories that our experts consider when reviewing bookmakers.
Wide Choice of Non-Sports Markets
In this instance, the most important thing is that the operator has a large selection of entertainment betting markets available. Most bookies will have at least a few novelty markets on offer, but we are looking for only those that truly specialise in this area.
As well as having a wide choice of non-sporting events and shows to bet on, the markets within each category also need to be there. We want to find sites that take bets on more than just outright winners and places.
Having a wide selection of the right markets is very well and good. That being said, it is essentially worth nothing if the odds are short and don't offer you any real value. That's why comparing odds between bookmakers is an essential part of the process.
Additionally, we also closely inspect how the odds move, and if they are updated to truly reflect what is happening in the rest of the market. Sometimes, there is extra value to be found with bookies that are slow to react in this case.
A good welcome bonus can help you to get off to the best possible start when using a betting site. While every offer looks great in the advert, we always check the T&Cs to ensure that everything is as it seems. We then test out the bonus ourselves to see how it works in reality.
Of course, we also have to be sure that the new customer promotion can be applied to entertainment betting. A welcome free bet isn't going to be much use to you here if novelty and entertainment markets are exempt from its use.
Ready to Bet on Entertainment and Novelty Markets?
We have almost come to the end of our comprehensive guide to entertainment and novelty betting. You should now have all of the knowledge and tools of the markets that you need to get started. The next step for you is to register an account with our top recommended bookmaker and start placing your non-sport bets today.
FAQs
What is novelty betting?
Novelty betting is a term that refers to any wagers that are concerned with entertainment rather than sports. For example, you could bet on the winner of the Eurovision Song Contest, or what actor is going to be the next James Bond.
Where can I bet on entertainment?
There are plenty of bookmakers that offer you the chance to bet on entertainment markets. However, some betting sites are better than others, as some only have a handful of options available. For the best possible experience, we recommend that you use the top-rated entertainment bookmakers listed on SBO.net.
Can you bet on things other than sports?
Yes, there are a lot of other things that you can bet on besides sports. Reality TV awards ceremonies, politics, and current affairs are just some of the things that bookmakers will accept wagers on. If you want to place a more niche bet, you are even able to wager on the name of the next Royal baby.
Can I bet on TV shows?
Betting on TV shows is actually more common and popular than you might think. Reality TV lends itself well to online wagering, as people are eliminated each week with a final winner being decided at the end. Additionally, you can also bet on scripted TV shows, such as the next actor to play Doctor Who.
Can you bet on movies?
Many betting sites will accept wagers that are related to movies. Most of the time, you cannot bet on what will actually happen in the movie itself. Instead, common markets include top grossing movie of the year, or what will be the next Marvel film to be commissioned.