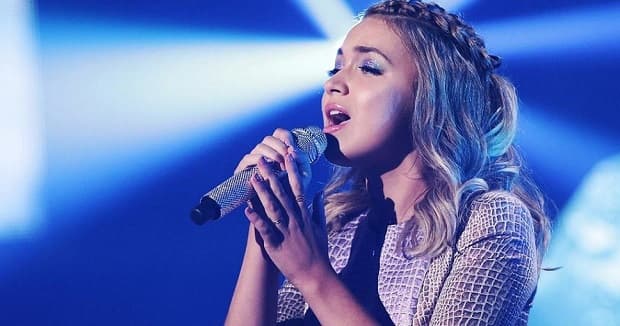 The X Factor has officially confirmed that there will be a double elimination this weekend, with one act set to leave after the public vote on Saturday night, and the next two in the poll to fight it out in a sing-off on Sunday night. There has been none of the publicity surrounding the last double elimination on Halloween Fright Night, when Simon publicly told all the acts that they needed to up their game in the week leading up to the show.
The surprise element of this double elimination could be interpreted in a number of different ways. It could be simply that the decision was made to liven things up this weekend and boost the ratings. It may be that with Stevi so popular in the betting to be given the boot, that the producers felt it was necessary to save this weekend from predictability; or alternatively that Stevi is much more popular in the public voting than his odds suggest and they want to ensure that he is in Sunday's sing-off. Other theories include the potential for a shock elimination on either Saturday or Sunday, and more amusingly, to make space for Stereo Kicks to be split into two groups after pictures of 'Team Stereo' and 'Team Kicks' were doing the rounds on social media. The pains the judges went to last week to demonstrate that nobody could remember their names, would tie in with that theory, but surely they wouldn't do that, would they?
Two to go
Regardless of what conspiracy theories you believe, it's for certain that two acts will leave this after this week's Elton versus Whitney themed show. Last week we correctly predicted that Jay James would be eliminated, and that's how it transpired after his sing-off with Stevi. To say that was a shock would be an understatement, and those preparing to lump on Stevi to be the next act eliminated should remember that he was as short as 1.17Bet €100 to win €11717/100Bet £100 to win £117-588Bet $100 to win $1170.17Bet HK$100 to win HK$117-5.88Bet Rp100 to win Rp1170.1700Bet RM100 to win RM117 to go on Sunday afternoon last week, prior to the sing-off.
Stevi is the elephant in the room this weekend, no doubt. He has surely run his course on this year's show, and it has felt like a matter of time for a few weeks now. It would be a huge surprise if he were to survive beyond this week, and it just feels as though this double elimination has got a lot to do with him. His odds are plenty short enough though, and he could be primed for another sing-off with a shock elimination coming on Saturday rather than Sunday. He's been given 'I'm Still Standing' to sing on Saturday, which is deliciously ironic.
Stevi Ritchie – 1.80Bet €100 to win €1804/5Bet £100 to win £180-125Bet $100 to win $1800.80Bet HK$100 to win HK$180-1.25Bet Rp100 to win Rp1800.8000Bet RM100 to win RM180 with Bwin
The two groups, Only the Young and Stereo Kicks, are next in the betting, but the continued good publicity around Stereo Kicks suggest that they may be the more popular/favourable of the two, and it's worth remembering that Only the Young have been the last act to be announced safe twice in recent weeks, and may well find themselves in a sing-off this week. It's been confirmed that the mixed group will sing Elton John's 'Something About The Way You Look Tonight' on Saturday night, while Stereo Kicks will perform his 'Don't Let The Sun Go Down On Me'.
Only the Young – 5.50Bet €100 to win €5509/2Bet £100 to win £550+450Bet $100 to win $5504.50Bet HK$100 to win HK$5504.50Bet Rp100 to win Rp550-0.2222Bet RM100 to win RM550 with SkyBet
Stereo Kicks – 6.50Bet €100 to win €65011/2Bet £100 to win £650+550Bet $100 to win $6505.50Bet HK$100 to win HK$6505.50Bet Rp100 to win Rp650-0.1818Bet RM100 to win RM650 with SkyBet
The other potential act for elimination this week could be Lauren, and she could be a good shout at decent odds. Realistically Stevi ought to be going this week, but as last week proved he retained enough public support to outscore Jay in the voting. He looks certain to be involved somehow this weekend, but at the odds, is not worth backing to go next. Lauren looked like one of the favourites earlier in the competition, but she has gradually weakened in the betting, where acts like Fleur East and Ben Haenow have strengthened. She was left in no-mans land last week, sat on a swing way back on the stage, in a performance that the judges described as 'boring'. That comment can often sound the death knell for X Factor contestants, and the news that she is singing Whitney Houston's 'How Will I Know' isn't good. She performed that song earlier in the competition, and it lines her up to be told that she 'hasn't progressed'.
Lauren Platt – 11.00Bet €100 to win €110010/1Bet £100 to win £1100+1000Bet $100 to win $110010.00Bet HK$100 to win HK$110010.00Bet Rp100 to win Rp1100-0.1000Bet RM100 to win RM1100 with Coral
Of the other acts, both Fleur East and Ben Haenow look destined for the final, even if this week's double elimination will reduce it to three, rather than four acts. Andrea Faustini also appears to be safe and still heads the betting for the winning act, but his odds have drifted in recent weeks. A series of unflattering outfits and VT have raised the question of whether he is as safe as he appears to be. It would be an incredible shock if he were to go this week, but it would create exactly the sort of publicity that the X Factor needs. He's one to keep an eye on over the weekend, and could present us with a good payout over the next couple of weeks, as it suddenly doesn't look so certain that he'll even make the final, let alone win. If you fancy Saturday night to provide a massive shock, here are the odds for those three acts:
Fleur East – 41.00Bet €100 to win €410040/1Bet £100 to win £4100+4000Bet $100 to win $410040.00Bet HK$100 to win HK$410040.00Bet Rp100 to win Rp4100-0.0250Bet RM100 to win RM4100 with BetVictor
Ben Haenow – 67.00Bet €100 to win €670066/1Bet £100 to win £6700+6600Bet $100 to win $670066.00Bet HK$100 to win HK$670066.00Bet Rp100 to win Rp6700-0.0152Bet RM100 to win RM6700 with Paddy Power
Andrea Faustini – 67.00Bet €100 to win €670066/1Bet £100 to win £6700+6600Bet $100 to win $670066.00Bet HK$100 to win HK$670066.00Bet Rp100 to win Rp6700-0.0152Bet RM100 to win RM6700 with SkyBet
It has been confirmed that Ben will sing Whitney Houston's 'I Will Always Love You', which is practically guaranteed to see him through for another week. Equally, Fleur has been given the powerful, 'I'm Every Woman', the ideal song for her. Andrea has been asked to perform 'I Have Nothing', which he can easily pull off, but it will be interesting to keep an eye on his 'production'.
It's still very hard to look past two from the four of: Stevi, Stereo Kicks, Only the Young, and Lauren. The question is which one will go on Saturday, and which one will go on Sunday.
I'm going against the grain this week, and speculating that the surprise will come on Saturday, with Stevi given a send-off by the judges' vote on Sunday. One of the groups should be safe, as it would be a lesser competition without at least one group, and preference appears to be for Stereo Kicks. That leaves Lauren or Only the Young to be knocked out on Saturday, and I'm going for the bigger 'shock' of the two, in Lauren.
Lauren Platt to be the next act eliminated from X Factor – Best odds 11.00Bet €100 to win €110010/1Bet £100 to win £1100+1000Bet $100 to win $110010.00Bet HK$100 to win HK$110010.00Bet Rp100 to win Rp1100-0.1000Bet RM100 to win RM1100 with Coral
lauren platt
only the young
stereo kicks
stevi ritchie
x factor
x factor elimination