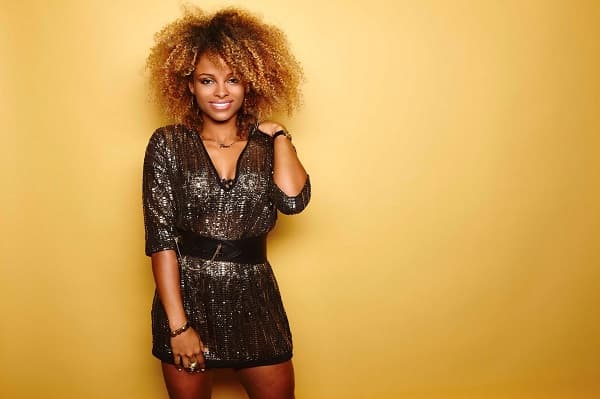 The final of the X Factor will take place this weekend, with Fleur East, Ben Haenow and Andrea Faustini fighting (or singing) it out to see who will be crowned as the winner of this year's competition. If the market is any guide, then Fleur looks to have the prize wrapped up, she's currently trading as short as 1.36Bet €100 to win €1369/25Bet £100 to win £136-278Bet $100 to win $1360.36Bet HK$100 to win HK$136-2.78Bet Rp100 to win Rp1360.3600Bet RM100 to win RM136 with most bookies. Ben, and to a lesser extent Andrea, are still well in the competition, and the chances are that whoever wins, each of the three will find plenty of suitors ready to give them a record deal after the event.
Fleur East – 1.36Bet €100 to win €1369/25Bet £100 to win £136-278Bet $100 to win $1360.36Bet HK$100 to win HK$136-2.78Bet Rp100 to win Rp1360.3600Bet RM100 to win RM136 with SkyBet, Ladbrokes and Coral
Fleur's rise to favourite for the competition has been a steady one over a number of weeks. Earlier in the competition Andrea looked nailed on to win the X Factor for a number of weeks, but his slide from favouritism has been as steady as Fleur's progression. Ben briefly took on the mantle as front-runner a few weeks ago, and now looks like more of a threat to Fleur than the likable Italian. Last week's performances were evidence of the strong backing that Fleur has received behind the scenes – she was given Bruno Mar's and Mark Ronson's 'Uptown Funk' to sing, a yet-to-be-released song, which cast her in the light of a Sunday guest rather than a contestant covering a well-known track. The news this week is that the single will now be released early due to the coverage her performance has received, and the story of her apologizing to Mark Ronson for 'forcing' him to release it early has been a wonderful piece of press for both her, and the X Factor this week. It's been confirmed that she will sing 'Uptown Funk' again this week, but 'bigger and better' than last week. Her winner's single has also been revealed, and if she takes the prize on Sunday night, she'll be hoping for a Christmas number one with cover of One Republic's 'Something I Need'.
Ben Haenow – 3.75Bet €100 to win €37511/4Bet £100 to win £375+275Bet $100 to win $3752.75Bet HK$100 to win HK$3752.75Bet Rp100 to win Rp375-0.3636Bet RM100 to win RM375 with Totesport, Ladbrokes and Coral
Ben has performed steadily throughout the competition and has never dropped into the bottom two. He's never really been 'pimped' by the producers of the show, but neither has he been shown in a bad light, and of any of the contestants, he's the one who seems to have arrived in the final on the back of his performances and ability. A former van driver, he's been well cast as a good guy, and a recurring story throughout the show has been his determination to give his working-class mother a better life. He will be performing Michael Jackson's 'Man in the Mirror' on the weekend, and his winner's single is the same as Fleur's – One Republic's 'Something I Need'. If Fleur doesn't win the thing, then Ben seems much more likely to cause the upset than Andrea, and it would be no surprise at all to see the two at the top of the market line up for the final on Sunday night.
Andrea Faustini – 21.00Bet €100 to win €210020/1Bet £100 to win £2100+2000Bet $100 to win $210020.00Bet HK$100 to win HK$210020.00Bet Rp100 to win Rp2100-0.0500Bet RM100 to win RM2100 with Bet365
You have to feel for Andrea; he was the heavy favourite to win the competition earlier in the series, and is probably the best natural singer of the three acts left in the show. But as we pointed out when we backed him to go a couple of weeks ago, there has been a consistent campaign to 'derail' his chances. He made it through on that occasion as Stereo Kicks departed, but the theme has been noticeable for some time, and is reflected in the fact that he is available to back at such big odds. He will sing another Michael Jackson track this weekend when he takes on 'Earth Song' again, and if he did go on to win against the odds, his winner's single will be Whitney Houston's 'I Didn't Know My Own Strength'. Such has been his dramatic fall from grace, that he can now be backed at a best price of 1.22Bet €100 to win €12211/50Bet £100 to win £122-455Bet $100 to win $1220.22Bet HK$100 to win HK$122-4.55Bet Rp100 to win Rp1220.2200Bet RM100 to win RM122 to finish third.
The ending of last week's show could be telling, as it finished with Dermot O'Leary outside the studio standing in front of the three battle buses that will campaign on behalf of the acts throughout the country this week. Interestingly we only saw the front of Ben and Andrea's buses, while Fleur's was shown side on, with the words 'Vote Fleur East' emblazoned in the side in large lettering. She has been getting a lot of coverage on Radio One this week, and has also been spotted doing a bit of TV presenting on MTV. If the producers of the show are trying to sway the public vote in any way, then Fleur is clearly the preferred choice of winner.
Another thing that may go in her favour is the song choices. Both Ben and Andrea are covering mid-tempo Micheal Jackson songs – quite similar in style, and not the type of song to get people off their feet. With 'Uptown Funk', Fleur has the most upbeat song, and could easily make their performances seem bland by comparison, particularly if the production really is 'bigger and better' than last week's, which was big enough in itself. Her performance has had over a million hits on Youtube, and as mentioned, the fact that Ronson and Mars are releasing the song early is a boost for the credibility of the X Factor and Fleur. It is quite probable that this was pre-planned – as the label releasing the song and Simon Cowell's label both come under the Sony umbrella – but in terms of publicity gained, that matters little.
It's difficult to look beyond Fleur as the winner of the show, but her odds are very, very short. Another way of looking at it may be to back the straight forecast. If the final placings are as predictable as the odds suggest, a one-two of Fleur and Ben can offer a little more value at odds of 1.57Bet €100 to win €15757/100Bet £100 to win £157-175Bet $100 to win $1570.57Bet HK$100 to win HK$157-1.75Bet Rp100 to win Rp1570.5700Bet RM100 to win RM157
Tips Summary
X Factor Final straight forecast
Fleur to win – Ben to finish 2nd – now 2.50Bet €100 to win €2503/2Bet £100 to win £250+150Bet $100 to win $2501.50Bet HK$100 to win HK$2501.50Bet Rp100 to win Rp250-0.6667Bet RM100 to win RM250 with Skybet, Betfred and Paddy Power
Update – In the 36 hours since this article was written, Fleur has gone from odds on, to 2.75Bet €100 to win €2757/4Bet £100 to win £275+175Bet $100 to win $2751.75Bet HK$100 to win HK$2751.75Bet Rp100 to win Rp275-0.5714Bet RM100 to win RM275, and as it's a very volatile market, you can back a Fleur outright win at the same price or better than a Fleur/Ben straight forecast at certain bookmakers. We've just topped up again on Fleur, so keep your eyes peeled for the best price and then strike!
andrea faustini
ben haenow
fleur east
x factor
x factor final