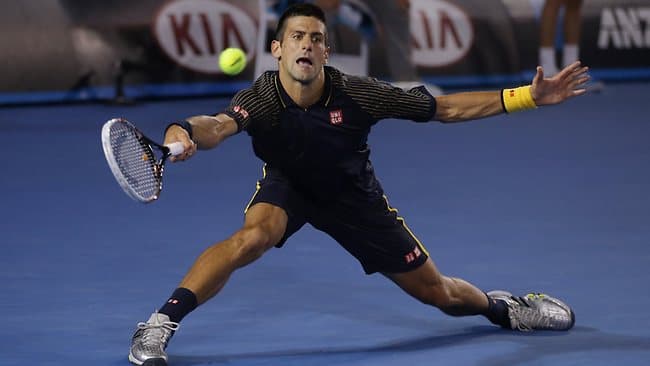 Back Novak Djokovic to create a little bit of men's singles history by winning the Western & Southern Open and becoming the first man to win all nine Masters 1000 tournaments.
Djokovic has won the Masters 1000 men's singles events in Indian Wells, Madrid, Miami, Monte Carlo, Montreal, Paris, Rome and Shanghai, which means that he just needs Cincinnati to complete the set. Even though he failed to defend the Montreal title last week, he is the best bet this week.
The Western & Southern Open men's singles draw has keen kind to Djokovic, who receives a bye into the second round like all the top eight seeds. Either Richard Gasquet or Milos Raonic – he cannot bump into both of them – is Djokovic's likely quarter-final opponent. Djokovic leads Gasquet 7-1 and, while the Serb has not met Raonic, one would fancy him to win his first encounter versus the Canadian if it occurs this week as Raonic comes down from the almighty high of making the Rogers Cup final in his home country.
The Western & Southern Open men's singles second quarter is relatively weak – David Ferrer, who continues to struggle against his fellow top-five players, and Juan Martin del Potro – are the big names – so Djokovic has a fairly soft route to the Cincinnati championship match. Djokovic has not win the Western & Southern Open but he has made the final on four occasions so he is a proven commodity in the event.
In the bottom half of the Western & Southern Open men's singles draw reside Andy Murray, Rafael Nadal and Roger Federer. One cannot support Murray. He played poorly in the Rogers Cup, exiting at the hands of Ernest Gulbis. Murray is seeded to run into the big-serving Latvian in Cincinnati and one gets the feeling that the Briton is not 100 per cent focused on Masters 1000 tournaments. The US Open is two weeks away and that looks like where Murray's head is.
Nadal edged past Djokovic before beating Raonic to take out the Rogers Cup men's singles title. That Nadal has not made the Western & Southern Open final suggests that conditions in Cincinnati are not to his liking and, backing up from a tough week in Montreal, he does not appeal at the odds.
Federer is a fading force. Players ranked outside the men's singles top 50 have inflicted Federer's last three defeats, something that would have been unthinkable just a couple of years ago. Federer has won the Western & Southern Open five times and he is the defending champion but he missed last week's Rogers Cup because his back is not quite right and, these days, he needs to be at 100% to beat Djokovic et al.
If one does not want to play at short odds on Djokovic then the next best Western & Southern Open men's singles option, particularly if one has a betting exchange account, is to back some outsiders with a view to laying them back later.
In the top half of the Western & Southern Open men's singles draw the player of most interest is Jerzy Janowicz, whose huge serve will be handy in Cincinnati. Janowicz troubled Nadal in the Rogers Cup – the Pole has his chances to beat the eventual champion, losing the first set 6-8 in a tie break and going down 4-6 in the second arm – and his arm looks to have healed. Janowicz is showing that there is considerably more to him than his booming first ball.
Naturally, having picked top seed Djokovic as the Western & Southern Open men's singles headline pick, one should be looking to find someone at long odds in the bottom half of the draw and not going with two guys above the fold. The best option in the third and fourth quarters is Stanislas Wawrinka, who has a lot of ranking points to defend having made the Cincinnati semi-finals 12 months ago. It may be worth forgiving Wawrinka for underperforming in the Rogers Cup because, perhaps, he had one eye on this week's event. Wawrinka is in the same quarter as Tomas Berdych, against whom he boasts a head-to-head lead, and Murray, who may be looking down the track to the US Open. Wawrinka is trading at long odds for one of last year's four semi-finalists.