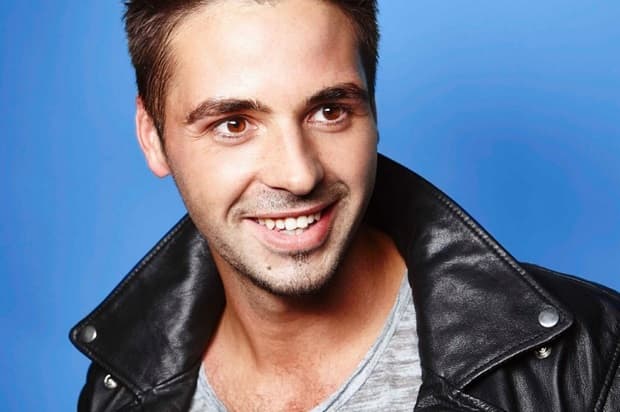 The X Factor reaches the semi-final stage this week, with one of the four remaining acts to be sent home – probably by public vote rather than sing-off – to leave us with the three finalists. Stereo Kicks departed last week after losing out in the sing-off to Lauren Platt, and although she's the hot favourite to go this weekend, it's by no means a foregone conclusion.
Let's look at the four acts in turn:
Lauren Platt – 1.91Bet €100 to win €19191/100Bet £100 to win £191-110Bet $100 to win $1910.91Bet HK$100 to win HK$191-1.10Bet Rp100 to win Rp1910.9100Bet RM100 to win RM191 with Skybet
The young singer has had a tough time over the last few weeks, particularly last week where she was suffering from illness in the build-up to the show. She battled back well to give a good performance last week, before surviving the sing-off against Stereo Kicks. Her two songs for this week are 'Stay Another Day' by East 17, and 'Story of My Life' by One Direction. Two popular songs by Artists who perform(ed) for the same demographic that Lauren will be marketed at. It's make-or-break time for all four acts, and Lauren will need to be at her best to defy the odds. However, at such a short price, it may be better to look elsewhere.
Andrea Faustini – 2.63Bet €100 to win €263163/100Bet £100 to win £263+163Bet $100 to win $2631.63Bet HK$100 to win HK$2631.63Bet Rp100 to win Rp263-0.6135Bet RM100 to win RM263 with Ladbrokes and Coral
It looked like a hatchet job on Andrea last week, such was the negative press that followed him throughout the build-up, but he ended up giving a great performance of 'Hero' last week, and it was enough for him to avoid the bottom two altogether. His song choices this week are 'O Holy Night' by Mariah Carey, and bizarrely, 'Wrecking Ball' by Miley Cyrus. The first choice could be seen to be appealing to his particular demographic, but the Miley Cyrus track seems to be a very odd choice. It could go one of two ways though, and a good performance may see him praised for putting his spin on a track which is not his 'style'; on the other hand it could be laughable and signal and end to his participation in the competition. It's tempting to back Andrea to go after tipping him last week, but having survived, it's hard not to see the early favourite for the show in the final.
Fleur East – 9.00Bet €100 to win €9008/1Bet £100 to win £900+800Bet $100 to win $9008.00Bet HK$100 to win HK$9008.00Bet Rp100 to win Rp900-0.1250Bet RM100 to win RM900 with Coral, William Hill, and Betfred
Fleur was quickly made favourite for the competition after a series of top performances over the last few weeks. Her odds have drifted since, as she's been taken over by Ben, but she still looks a shoe-in for the final – as she has done for several weeks. The judges have made hard work of pointing out at every opportunity that she has the 'X Factor'. How many times have we heard in the last weeks about Fleur's ability to sing, dance and rap? Still, it has to be said that there's been little wrong with anything she's done so far, and she sang brilliantly last week when she covered Alicia Keys' 'If I Ain't Got You'. Her two songs for this week are 'All I Want for Christmas' by Mariah Carey, and 'Uptown Funk' by Bruno Mars and Mark Ronson. These are simply perfect songs for her, and while no-one is safe, it would be a shock to see her go.
Ben Haenow – 15.00Bet €100 to win €150014/1Bet £100 to win £1500+1400Bet $100 to win $150014.00Bet HK$100 to win HK$150014.00Bet Rp100 to win Rp1500-0.0714Bet RM100 to win RM1500 with Bet365, Betfred, and Paddy Power
Talking of shocks, there could be a bit of value in backing Ben to go this week. In a four-horse race, odds of 15.00Bet €100 to win €150014/1Bet £100 to win £1500+1400Bet $100 to win $150014.00Bet HK$100 to win HK$150014.00Bet Rp100 to win Rp1500-0.0714Bet RM100 to win RM1500 must be worth a second glance, especially as this week's decision is likely to fall to the public vote. Ben has steadily improved over the weeks, and last week he did more than enough with his two songs. As stated, he has overtaken Fleur in the betting for the outright winner, and is another who on the face of it looks to be heading to the final. However, Simon still has two of his overs in the competition, and it wouldn't be overly surprising if one of Fleur or Ben were to be eliminated this week to ensure three judges are represented in the final. Ben's two tracks this week are 'Please Come Home For Christmas' by The Eagles, and 'Hallelujah' by Leonard Cohen. Obviously 'Hallelujah' is an iconic song to be given, and it's one that has its history on the X Factor. It may be that he nails it and 'makes it his own', but on the other hand, if he comes up short when compared with previous contestants, it could be a nail in the coffin.
It's an incredibly tough week to call this week, and any of the four could feasibly be eliminated. There was a story doing the rounds in the paper's earlier this week that both Andrea and Ben had been told to lay off the biscuits and lose weight! Whether this is just tittle tattle, or a story designed to undermine the pair is anyone's guess, but it goes to show at this stage of the competition, there are no real favourites anymore.
There are also other factors which make Ben a decent choice. X Factor winners have had mixed success since finishing the show, with many of the runners up going on to have longer and better careers. Each of these four acts is likely to release music after the show anyway, and the producers may take the view at this stage that having a good final with large viewing figures is more important than whether their preferred artist actually wins. Equally, a final where two judges don't have an act and Simon has two, might be too one-sided, and on that basis Fleur and Ben have every right to be worried.
Bearing in mind that it's so close to call at the semi-final stage, it's worth taking the large odds on offer about a Ben elimination this weekend. It would be just the shock X Factor needs to take it into the final.
Tips Summary
Ben Haenow to be eliminated from the X Factor – 15.00Bet €100 to win €150014/1Bet £100 to win £1500+1400Bet $100 to win $150014.00Bet HK$100 to win HK$150014.00Bet Rp100 to win Rp1500-0.0714Bet RM100 to win RM1500 with Bet365, Betfred, and Paddy Power
Saturday/Sunday 6th/7th December 2015
andrea faustini
ben haenow
fleur east
lauren platt
x factor
x factor elimination