Two US Representatives from New Jersey have introduced federal Congressional bills designed to negate the impact of the United States' decades-old PASPA laws upon New Jersey and other states.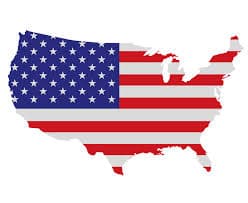 The two bills, introduced separately by US Reps. Frank A. LoBiondo and Frank Pallone, Jr., would exempt New Jersey from federal PASPA oversight and would open a four-year window for all states to reconsider their state-level positions regarding legalized sports betting.
The much despised PASPA (Professional and Amateur Sports Protection Act), was passed by the United States in 1992 and has had the effect of barring almost all forms of legal sports betting within the US. Also known as the Bradley Act (named after famed former NBA player and US Senator Bill Bradley), PASPA permitted only the grandfathered sports betting industry in Nevada and limited forms of parlay betting in three other US states, a state of affairs that has existed for over a quarter century.
As a result, illicit sportsbetting in many different forms has flourished in the United States. For instance, estimates for the upcoming Super Bowl XLIX project roughly $1 billion in legal betting within the US, but state that the actual amount bet on the game within the US only is roughly 40 times as much.
Pallone's bill, H.R. 457 would exempt New Jersey from the current federal PASPA law, attempting to accomplish what New Jersey has attempted on the state level in recent years. New Jersey residents authorized statewide sports betting in 2011, and multiple laws have been passed by the state's legislature ever since, but to date, the federal government and the major US sports leagues themselves have succeeded via court challenges in preventing the New Jersey laws from taking effect.
LoBiondo's bill, by comparison, would open a new four-year window under PASPA allowing states to reconsider sports betting. The original PASPA, passed in 1992, included only a one-year window, which closed before any state took advantage of the opportunity. New Jersey's sagging tourism fortunes and the marked decline of its East Coast gambling mecca, Atlantic City, are among the reasons the state has pushed for legal sportsbetting in recent years.
Both Congressman have introduced similar legislation in previous years, but noted the increase of interest in other states, along with the apparent softening of anti-gambling stances by at least some sports officials. The NBA's new commissioner, Adam Silver, wrote a New York Times editorial last November in which he stated that nationwide, legalized sports betting within the US is inevitable at some point, and that the NBA would be agreeable to cooperating with its introduction in some form… and most likely, if they can get a piece of the gambling revenue.
LoBiondo and Pallone also immediately signed on as co-sponsors of each other's bills, while issuing simultaneous press releases and calls for Congressional action regarding PASPA.
"Increasing competition from neighboring states and the proliferation of off-the-books betting has left Atlantic City's gaming operations at a disadvantage. Sports-betting can help give our famed resort town a hand up, providing yet another unique option for patrons in addition to the quality entertainment, dining, shopping and beaches. I'm pleased Congressman Pallone, our casinos, local elected officials and an overwhelming majority of New Jersey residents agree and hope that a bipartisan coalition in Congress can come together in support of legalizing and regulating sports-betting," said Congressman LoBiondo.
Said Congressman Pallone, "New Jersey voters have spoken loud and clear: they want to be able to place wagers on sporting events legally. We know that sports betting is occurring without regulation and that the revenues from it are going to illegal enterprises rather than businesses in New Jersey, like our casinos and racetracks. It is time to bring this activity out of the shadows and allow states to regulate it. I am pleased to join Congressman LoBiondo in supporting this bipartisan legislation that will help level the playing field and give New Jersey's citizens the opportunity to share in the profits from sports betting."
Frank LoBiondo
Frank Pallone
New Jersey
PASPA
sports betting
sportsbetting
United States