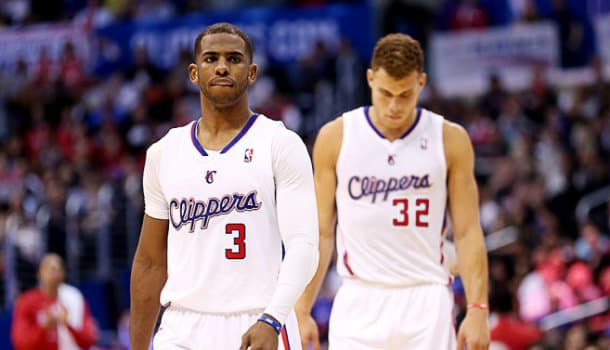 Twenty teams are in action on Wednesday this week, so there are a lot of games to choose from. We're at the point in the season where injuries plus wear and tear play a big role.
Join TopBet to bet on the NBA this season. You'll receive a 50% bonus for up to $250 when your make your first deposit plus every Thursday night active bettors get a $10 free bet.
Los Angeles Clippers vs. Indiana Pacers Picks
Bet the Clippers –6.5 (-110)
The Clippers (15-5) are one of the hottest teams in the NBA, as they come into this game as winners of their last eight. The Pacers (7-14) come into this game as losers of five straight.
Injuries are killing the Pacers this season and they won't stand a chance. The Clippers have a great offense that's averaging 107.1 PPG (3rd) and 24.7 APG (5th) so far this season.
LAC is allowing 99.6 PPG (14th) while the Pacers are giving up just 96.9 PPG (7th). Indiana may play good defense, but the offense is only averaging 93.4 PPG (27th) and 19.1 APG (30th).
The only chance the Pacers have is if they crush the Clippers on the boards. LAC averages 39.2 RPG (29th) whereas the Pacers come into this game ranked 2nd in rebounds (46.0 RPG).
Boston Celtics vs. Charlotte Hornets Picks
Bet the Bobcats –2.5 (-110)
I have no idea what's wrong with Charlotte (5-15) this season. They host Boston (7-11) in a game that they need to win. The Hornets are 4-7 at home, but Boston is 2-5 on the road.
Charlotte has been bad on both sides of the court this season. The offense is averaging 94.2 PPG (25th) and 21.0 APG (17th) while the defense is giving up 101.2 PPG (21st).
Boston has been a surprise offensively (105.6 PPG – 6th), but the defense can't seem to stop anyone (107.3 PPG – 28th). This is a game that Al Jefferson needs to take over for his team.
Jefferson is a double-double machine. Kemba Walker has to do his best to disrupt Rondo as well. The Bobcats are better than their record and I'll take them against the Celtics all day.
New Orleans Pelicans vs. Dallas Mavericks
Bet the Under 210 Points (-110)
The Pelicans (9-10) and Mavericks (16-6) are both playing tonight, so I expect them to both be a bit tired tomorrow night, which is why I'll gladly take a shot on this large total.
Dallas is the highest scoring team in the NBA (110.6 PPG) and New Orleans is averaging over 100+ PPG this season, so most bettors will be expecting a shootout between these teams.
Neither defense has been that good either this year, as the Mavericks are giving up 102.5 PPG (24th) and the Pelicans allow 100.3 PPG (18th). However, wear and tear will play a factor.
It wouldn't surprise me if Nowitzki played limited minutes in this game. Chandler should also make it tough in the paint for Davis to operate, which will keep the score down.
I'll be betting on all three of these games SU plus I'll also be parlaying the picks together, which will payout at 6/1 odds if all three hit. I think all three have a good chance.
My most confident pick is on the under in the Mavericks match-up. I think that total is high based on the fact that both of these teams played tonight and won't be 100% for tomorrow.