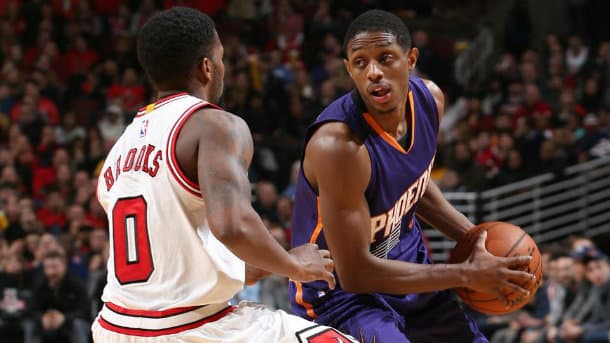 We have eight games in the NBA on Saturday night. All of the games are on at night – there aren't any day games to worry about missing. Let's get right into my best bets for tonight's NBA action.
All of the gambling lines are from TopBet – a leading US sportsbook that specializes in the NBA. Earn a great sign-up bonus worth $250 and on top of that active bettors receive a weekly $10 free bet.
Memphis Grizzlies vs. New Orleans Pelicans Picks
The Grizzlies (44-17) beat the Lakers last night, while the Pelicans (33-29) lost to Boston. Memphis are one of the best road teams in the NBA and they've posted a 20-10 road record this season.
New Orleans are a solid home team (21-11), but they haven't been the same since Holiday went out with an injury. Not only did Holiday score over 15.0 PPG, but he averages over 7.0 APG too.
Anthony Davis is coming off a 29 point and 14 rebound performance, but that still wasn't enough for the Pelicans to win. Gasol and Randolph are great defenders and will be able to keep Davis in check.
Memphis have the best defense in the NBA (95.7 PPG) and that'll be the difference. The Pelicans are allowing 99.1 PPG (13th) and scoring 99.5 PPG (18th). This will be close, but NO will lose at home.
The H2H series is tied 1-1 this season – with both teams winning once at home. Both teams have a lot to play for, as Memphis is fighting for the Southwest and NO are just trying to make the playoffs.
Phoenix Suns vs. Cleveland Cavaliers Picks
Cleveland (39-25) are comfortably into the playoffs in the East, but they've cooled down since a torrid run. The Cavaliers are 2-3 in their last 5 games, including a loss to the Hawks last night.
The Suns (33-30) are a good team, but they're out of the playoffs right now in the West. Every game is important for Phoenix from here on out and this point spread is way too big for Cleveland to cover.
Phoenix were on a bad run, but they've turned things around with two wins in a row. Knight is slowly becoming more comfortable with his new team and Bledsoe is one of the best PG's in the league.
There is no denying that the Suns can score (105.6 PPG – 3rd). Cleveland ranks in the T10 in scoring as well (102.8 PPG – 7th). Phoenix doesn't play any defense though, as they give up 105.1 PPG (28th).
The Cavaliers are going to score points, but so will the Suns. The Cavs lost on the road earlier in the season to the Suns. While I expect them to win at home – they won't win by double digits.
Houston Rockets vs. Denver Nuggets Picks
I'm surprised that the Rockets (42-20) are only 5-point favorites against Denver (22-40). Houston are already 2-0 (2-0 ATS) against the Nuggets this season and that trend isn't going to change.
Houston just beat the Pistons last night and they're playing good basketball right now. They're trying to catch the Grizzlies in the Southwest right now and they've made up a lot of ground this month.
The Rockets score 103.1 PPG (6th), allow 99.8 PPG (17th) and grab 43.6 RPG (16th). They're better on paper than the Nuggets in just about every major category except rebounding.
Denver ranks 7th in rebounds (44.8 RPG), but they only score 99.5 PPG (17th) and allow 103.7 PPG (26th). The Nuggets have been terrible the past month and most of the players have basically given up.
NBA Best Bets for Saturday
Grizzlies –1, Suns +11 and Rockets –5 Parlay (6/1 Odds)