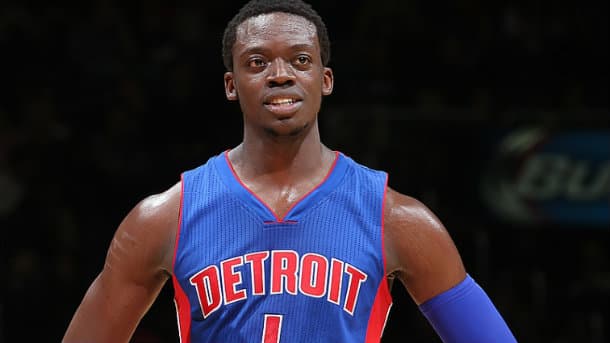 With ten games on the schedule in the NBA on Wednesday – it's a great night to bet on a parlay and try to hit a nice payout. I'll be betting on a 3-team parlay that pays out at 6/1 (+600) odds.
BetOnline offers great parlay payout odds, plus they have a great bonus program that'll put up to $1000 in your pocket on every deposit. You also won't find higher NBA betting limits than at BOL.
Chicago Bulls vs. Philadelphia 76ers Picks
The Bulls (39-26) have lost three in a row against the Pacers, Spurs and Grizzlies. It looks worse than it is, as those are tough games, plus prior to the losing streak Chicago had just beat WAS and OKC.
Losing Rose hurt the Bulls, but this is still a talented team. Gasol is having one of his best seasons in his career. Butler has cooled down from the beginning of the season, but he's still playing great.
Chicago ranks 12th in scoring (100.9 PPG) and in points allowed (98.8 PPG). They're the 2nd best team in the NBA at rebounding (46.0 RPG) and they should have no problem covering the small point spread.
The 76ers just beat the Hawks, but don't expect them to turn a corner this late in the year. As a team, the 76ers score 90.6 PPG (30th), allow 100.7 PPG (21st) and grab 42.7 RPG (20th).
Nerlens Noel is having a great year, as he's averaging 8.8 PPG, 7.6 RPG, 1.78 SPG and 1.90 BPG. As long as Gasol plays some defense and defends Noel the Bulls will win by double digits on the road.
Memphis Grizzlies vs. Boston Celtics Picks
Memphis (45-18) just beat the Bulls by ten points and now they're only favored by –4.5 points against the Celtics (26-36). To top it off, the Celtics will be without Sullinger for this match-up.
Green hasn't been great with Memphis yet, but this is a game I expect him to get up for. He'd love to have a big game against his old team in Boston. That's not why I'm betting on the Grizzlies though.
The Grizzlies rank 1st in points allowed (95.5 PPG) and the Celtics are going to have trouble scoring near their season average of 100.9 PPG (13th). Boston also plays no defense (102.2 PPG – 25th).
Memphis isn't an offensive powerhouse, as they average less than 100 PPG (99.3 PPG – 17th), but they'll be able to score on the C's with ease. In the only H2H game this season Memphis won 117-100.
With Sullinger out – Gasol and Z-Bo are going to be able to takeover the paint. Boston doesn't have an answer for Memphis and the Grizzlies typically don't lose many games against inferior opponents.
Detroit Pistons vs. Golden State Warriors Picks
Detroit (23-39) is actually in the middle of their game against the Lakers right now at midnight on Wednesday. It looks like it'll come to the wire, which would mark the Pistons 7th loss in a row.
The Warriors (50-12) have only lost two home games all season and they're currently on a 4-game win streak overall. They're not going to lose to Detroit at home, but this is a massive point spread.
Golden State won the first H2H meeting this season by 11 points (104-93). Covering 14 points is asking a lot and I don't see it happening. Drummond and Monroe will have the edge in the paint.
Green is having a career season and Bogut plays tough defense, but they aren't on the same level as the Pistons big men duo. Jackson will match-up against Curry and I expect both to put up big numbers.
The Warriors score more points than any other team (109.6 PPG), but they allow just under 100 PPG (99.4 PPG – 14th). If Detroit scores their season average (98.3 PPG – 20th) they'll cover ATS.
Parlay Bet: Bulls –5.5, Grizzlies –4.5 and Pistons +14 (6/1 Odds)