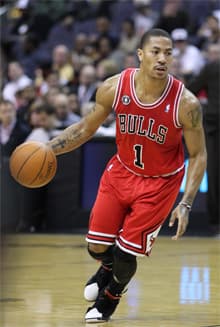 Tuesday, October 29, 2013
Odds provided by Bovada.lv
Orlando Magic at Indiana Pacers -12 Total: 188
The Pacers get a nice matchup in their first game of the season as they look to build on last year's strong finish. With offseason additions Luis Scola, C.J. Watson and Chris Copeland, Indiana adds nice depth to already strong starting five led by Paul George and Roy Hibbert. Danny Granger is out and will miss three weeks with a calf injury.
Orlando, perhaps one of the NBA's worst teams, has little to hang their hats on based on last season. However, the franchise is excited to see Victor Oladipo, the second overall pick in this year's draft make his first career start.
These teams are in two totally different situations. The Magic are in a firm rebuilding phase while Indiana looks towards competing for a title. Still, opening night jitters are strong for both teams and Pacers' head coach Frank Vogel is telling his players that "this game is just as important as game number 82." The Pacers slow style of play will keep the scoring down, and the Magic will have trouble doing much of anything against Indiana.
The slow pace of both teams, plus Orlando's likely trouble on the offensive end have me leaning toward the under. Indiana is by far the better team, but it is hard for me to lay 12 points in the first game of the season.
Pick: Under 188 with Bovada.lv
Chicago Bulls at Miami Heat -4.5 Total: 188.5
This is the matchup everyone is waiting to see. The Bulls and Derek Rose come to Miami in a game where the Heat will receive their championship rings beforehand. Rose will be returning after knee surgery that kept him on the sidelines all last season. It is not all LeBron vs. Rose though, this game has several crucial matchups.
Joakim Noah will play after some injury concerns, a key factor for the Bulls in this one. Chicago matches up well against Miami, and will do their best to keep LeBron and company out of the paint and keep the Heat into a more half court game.
Derek Rose, much more than LeBron James needs to make a statement in this game. I think he shows up big. Rose gives the Bulls offense that extra spark and always gives them an option when they can't seem to move the ball well offensively. This one should be a grind it out affair, and one that favors the Bulls.
Pick: Chicago Bulls +4.5 betting at Bovada
Los Angeles Clippers at Los Angeles Lakers +9 Total: 196.5
This is by far the toughest game of the night for me to predict. On one hand, I love a team getting +9 in their own building while being listed as visitors, but it is so hard to predict what we will see from the Lakers.
Without Kobe, the results have been less than spectacular. The Clippers, also, don't excite me. I thought they looked stagnant all preseason, and though they have a better roster by a far margin, they lacked energy. One thing that I think can predict about this game is the point total.
Chris Paul and the Clippers already bring a fast offensive tempo, but when guarded by Steve Nash, his matchup gets even better. Nash won't be able to check Paul, and he should have free reign all night to wheel and deal. Likewise, the Lakers have a cast of shooters who never met a shot they didn't like. Nick Young will be chucking up three pointers all game; I'm sure to the distain of Mike D'Antoni.
Also, other than DeAndre Jordan, the interior defense is about as bad as the perimeter defensive work. Chris Kaman and Pau Gasol are useless from a defensive perspective, and Blake Griffin is more flash than substance when it comes to his work in the paint. This one should easily go over 200 points.
Pick: Over 196.5 available at Bovada.lv