Sunday, November 17th, 2013
Small ticket today guys, just one play.
Portland Trailblazers at Toronto Raptors -2 Total: 194.5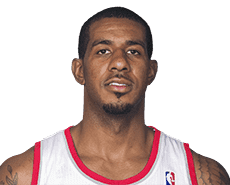 The Trailblazers, a once proud franchise have put together back-to-back losing seasons but are off to a hot start 2013-14. Portland will try to extend their winning streak to six games as they head to Toronto on Sunday.
The Blazers are 7-2 coming into this game and are one of the top rebounding teams in the NBA. They have also improved their scoring output from last season and are now averaging just over 103 points per game compared to last season's mark of 97.5.
They continued their dominant run in a 109-96 win at Boston on Friday Night. LaMarcus Aldridge notched a double-double for the fourth straight game with 27 points and 12 rebounds. Nick Batum and Mo Williams also added 18 points each.
The Raptors haven't gotten off to the great start Portland that the Trailblazers have put up. At 4-6, Toronto has had an up and downs season. The team lost a tough game on Friday against the Chicago Bulls, 96-80. Demarr DeRozan matched a career high with 37 points in the loss.
It has been inconsistency and lack of offensive punch that has hurt the Raptors. Point guard Kyle Lowry has been hit or miss all year; he scored just six points in the above contest while shooting 3 of 15 from the field.
I'm sure this one will be popular, but I can't figure out how the Raptors are -2 favorites in this one. The Blazers rebounding alone should put them into a position to win by themselves, and they have strong historical numbers against Toronto, as well. Toronto has not played solid enough basketball to warrant this line, either at home or on the road. This is a whopping mismatch, and I expect Portland to take advantage.
Pick: Trailblazers -2 with Bovada