Monday, November 18th, 2013
Memphis Grizzlies at Los Angeles Clippers -8 Total: 199.5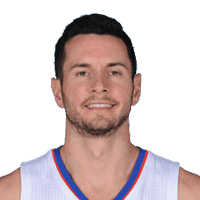 In a rematch of last season's first round of the playoffs, the Memphis Grizzlies head to LA to take on the Clippers. Their meeting will be the first this season and first since Memphis eliminated LA in the playoffs last year to end their season.
Los Angeles comes into the game with a 7-3 record and is off to a hot start in the West. Point guard Chris Paul has been excellent for LA this year and is averaging a double-double. However, the biggest surprise this year has been the improved play of power forward Blake Griffin. While Griffin has been an All-Star before, he has taken his game to another level so far this season. He is averaging a team-leading 22.9 per game and 10.4 rebounds per game.
He has been key in a number of Clippers' wins this season, including a 110-103 win over the Brooklyn Nets this Saturday. He left the game momentarily in the third quarter with an ankle injury but returned, finishing with 30 points and 12 rebounds in the victory.
Memphis has played better since their rocky start to the year. They improved their record to 5-5 after a 97-86 win at Sacramento on Sunday. Zach Randolph led the Grizzlies scoring with 22 points.
It has to be encouraging for Grizzlies fans to see their team playing better the past week or so, but it will be hard for them to stay in this game. Not only have the Clippers had this game circled on their schedule, but they match up quite well against Memphis. Blake Griffin should play in the game, but I like them whether Griffin goes or not.
Randolph is soft inside and can't guard Griffin to save his life. His shooting touch from the outside is lovely, but the Clippers should be able to keep him under wraps. LA has the advantage in the backcourt as well, with Paul and the red-hot J.J. Redick. Tony Allen, one of the league's best defenders will guard Redick, but his effective will be limited as Redick is mostly a spot-up shooter who has no issues hitting contested three-pointers.
I think the Clippers win big in this revenge spot.
Pick: Clippers -8 with TopBet
Philadelphia 76ers at Dallas Mavericks -12 Total: 214
The Dallas Mavericks look to continue inspired play at home this season, where they are 4-0. They welcome the 76ers to town, a team that has struggled the past week despite getting off to a hot start.
Dallas improved their record to 6-4 on Saturday with a 108-100 victory at Orlando. The win was just the second on the road this season for Dallas, who lost to Miami the night before 110-104. The Mavs have looked excellent so far with their new look roster.
They are getting contributions from all over the floor, including their franchise player Dirk Nowitzki. Nowitzki scored 28 points in the loss to Miami and added 19 in the win against Orlando. Shooting guard Monta Ellis and center DeJuan Blair – both offseason signings – have also been tremendous surprises. They each added 18 points in the victory, as well.
After a great start to the year, Philadelphia has faded in their recent contests. They are coming off their worst defensive performance of the season, a 135-98 loss at New Orleans on Saturday. They also dropped the game before, a 113-103 loss to the Atlanta Hawks.
Philadelphia's Michael Carter-Williams may miss a fourth game in a row with a foot injury. Carter-Williams is a crucial part of this Sixers team, his 17.4 points per game lead all rookies in scoring.
Dallas and Philly are both two of the NBA's highest scoring teams, averaging 106.6 and 104.5 points per game, respectively. This game should be another high scoring affair. The Mavericks are en fuego at home averaging nearly 110 points per contest. Both of these teams will look to push the tempo, and both are liabilities defensively. Also, both units are not afraid to empty their benches and relentlessly attack the run.
This game may end up looking like a pickup game but at a frenetic pace. The 214 number is high, but I can easily see this one being a 120-115 affair.
Pick: Over 214 at TopBet
Golden State Warriors at Utah Jazz +9 Total: 195
In perhaps, the most lopsided matchup on today's card is the Golden State Warriors at the Utah Jazz as one of the West's best meet up with one of the worst.
These two teams are meeting in the second leg of a home-at-home two game series with the first game coming Saturday night, where they led the entire game in a win over the Jazz, 102-88. Klay Thompson led all scorers in the game and the Warriors improved to 5-0 at Oracle Arena and 7-3 overall. However, despite the Warriors stellar start – they have struggled on the road. Golden State is just 2-3 on the road and have averaged 99 points on 46 percent shooting.
The Warriors may be without center Jermaine O'Neal tonight who will likely be sidelined with a sprained right knee and groin after he fell down in Saturday's contest. This will mean more minutes for power forward/center David Lee.
There is not much to say about Utah, other than they are currently the league's worst team. At 1-10, the Jazz have not gotten much going this year and have become the Western Conference's whipping boy. They are last in the league in scoring at 88.7 points per game and average more turnovers per game than assists. The bright spot has been shooting guard Gordon Hayward, who leads the Jazz in scoring with just over 19 ppg. However, he has struggled in recent games, shooting 10 for 35 in his last two contests.
It is truly tough to wager on a team quite as pathetic as Utah, but it is more the fact that I think the Warriors are getting too much credit in this spot. They are a poor road team and the extra motivation that the Jazz will have after getting manhandled in the first leg could just be enough to keep this game in the single digits.
The loss of Jermaine O'Neal doesn't seem like much, but he is a presence in the paint that alters and blocks shots. David Lee is a much better offensive player but a terrible defender. More minutes for him should give Utah an easier time in the paint. This game may look like a massive mismatch on paper, but I think it will be closer than most think.
Pick: Jazz +9 betting with TopBet.