Friday, November 15th, 2013
Memphis Grizzlies at Los Angeles Lakers +3.5 Total: 198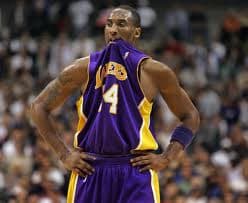 The Grizzlies and Lakers come into this game at Staples Center both struggling mightily early in the season in a tough Western Conference. They will both look to turn it around in tonight's matchup.
Memphis fell to 3-5 after losing 103-87 on Wednesday evening at home to Toronto in a game where they faced former franchise player Rudy Gay. It was the Raptors largest scoring output of the season, previously their game season high was 97.
This type of defense is not what Memphis fans and players are used to seeing from their team. Memphis was the number one defensive team a year ago, allowing just over 89 points per game and 43.5 percent field goal shooting from opponents. Memphis is also 0-3 on the road this season.
The Lakers are languishing in the bottom of the west, as well. As they wait for Kobe Bryant's and Steve Nash's returns from injury, L.A. is doing its best stay in the conversation and bide their time until their All-Stars return.
At 4-6, the Lakers have dropped three of their last four games; all of which have been by double digit margins. Their loss 111-99 to Denver was especially disheartening because of how poorly the Nuggets have been this year. They were dominated inside as the Nuggets beat them heavily in rebounding margin and controlled the paint.
The Grizzlies have simply been horrible this season, and it is not due to change in personnel or some terrible drop-off with their roster. Rookie head coach Dave Joerger may be at fault or perhaps Memphis has just not learned his system yet.
With that said, the Lakers are still terrible and are vulnerable to tough frontcourts like that of the Grizzlies. Marc Gasol against Kaman will be a problem for L.A., but even Gasol in poor form should be able to dominate Randolph inside. Zach doesn't like to bang anymore for rebounds and is eager to hit that outside jump shot at the edge of the paint.
There are few games where I think the Lakers have a considerable edge, but I think they have one tonight. The home crowd will be fully behind them on a Friday night in Los Angeles, as well.
Pick: Lakers +3.5 are available at Bovada.lv
Dallas Mavericks at Miami Heat -8 Total: 206.5
After a slow start to the season, it looks like the Miami Heat appear to in championship form. LeBron James and company take on the Dallas Mavericks in a rematch of the 2010-11 NBA Finals, a series that the Heat lost before winning back-to-back titles.
Miami has won four out of their last five games and is coming off a blowout 118-95 victory against the Milwaukee Bucks on Wednesday night. LeBron James put up 33 points in just 30 minutes of play as the Heat's starters sat out the fourth quarter.
The Heat are the only team in the league averaging above 50 percent shooting for the season. They have scored at least 100 points in all of their games so far this year.
Dallas is right up there with the heat in points scored per game, but they have also stepped it up defensively. They are forcing nearly 19 turnovers per game, good for third most in the league. Their recent offseason acquisitions, especially Monta Ellis, have thrived in Rick Carlisle's system.
Dallas notched their fifth win to have a record of 5-3 on the year after beating the Wizards on Tuesday night in Dallas. Nowitzki led the Mavs in scoring with 19 points. They have also had solid contributors from their bench this season with eight players averaging 8 points or more per game.
I'm not so interested in who wins this one, but I love the total. Miami's defense seems to show up when they need it, ala if they are not blowing their opponents out, but I think they come out looking to prove a point in this one. Dallas has also improved defensively in their own right as I mentioned above.
This game could easily become a blowout for Miami, which may keep it under the total, but I think both teams could end up playing a much more defensive game than most think. I realize these two teams are top five in scoring, but the action may slow down a bit tonight as I expect strong defensive efforts from both benches.
Pick: Under 206.5 betting at Bovada.lv
Charlotte Bobcats at Cleveland Cavaliers -6.5 Total: 189
The Cavaliers haven't had the start to the season they wished, especially with all the hype coming into the season. They look to get back on track against a familiar foe that they have had success against in recent years, the Charlotte Bobcats.
Cleveland comes into this game with a 3-6 record with all three wins coming at home. They dropped to 0-6 on the road in a loss at Minnesota on Wednesday, 124-95. Start point guard Kyrie Irving had 20 points for the Cavaliers, but they were outscored 56-32 in the paint, a problem area for them this year.
The Cavs lost their first game of the season at Charlotte, a 90-84 loss on November 1st. One thing to note from that the contest is that the Bobcats did not have star center Al Jefferson. He will be ready to go tonight.
He missed five games earlier in the year with an ankle injury but looked fully healthy in the Bobcats' 89-83 win at Boston on Wednesday. He scored 22 points and grabbed 11 boards in the contest.
The Cavaliers big offseason acquisition of Andrew Bynum will also not be in the lineup tonight for Cleveland. He is out due to personal reasons but seems to be a shell of his former self after multiple knee injuries. He has even contemplated retirement.
There isn't much to analyze with this matchup other than the fact that Cleveland looks confused and out of sorts in all aspects of their game while the Bobcats look to be turning the corner. Jefferson's presence down low is a matchup nightmare for the Cavs who will be without Bynum. The six points plus that Charlotte is getting is a gift.
Pick: Charlotte +6.5 with Bovada.lv