Wednesday, December 4th, 2013
San Antonio Spurs at Minnesota Timberwolves +4.5 Total: 205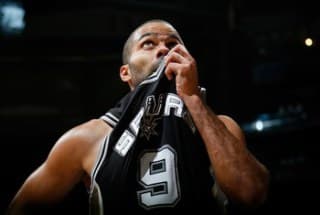 The Spurs and the Timberwolves both head south for this contest – a game that will be played in Mexico City, at Mexico City Arena.
San Antonio has started off the season hot but has struggled over their last few games. Still, there is no need to panic for the Spurs who still are tied for the best record in the West with Portland at 15-3. After losing to Houston, San Antonio bounced backed with a 102-100 win against Atlanta on Monday. Tim Duncan had his best game of the year in the victory, notching a double-double 23 points and 21 rebounds. He also made the game winning shot with 0.4 seconds left.
The Timberwolves started the season off with a bang, going 5-2 through seven games, but poor defense has led to issues. They are mired in a rough stretch of play that has seen them drop four of five while giving up over 109 points per contest. Minnesota gave up 35 points in the fourth quarter on Sunday at Minnesota, blowing a five-point lead in the 113-103 loss.
The crowd should be amped for this game in Mexico City, and I think both of these teams will put on a show. The Spurs have looked a little out of sync as of late, but Minnesota is the perfect team to break out of a funk against. Their defensive discipline and deep bench should carry them to victory. They will also likely have more support from the home crowd due to proximity to the border. The line has already moved from Spurs -3 to -4.5, so get this one quickly before it moves again.
Pick: Spurs -4.5 available with Bovada
Oklahoma City Thunder at Portland Trailblazers -2.5 Total: 205
Two of the best teams in the Western Conference will meet Wednesday at the Moda Center in Portland, a place where the franchise has been excellent so far this season.
The Trailblazers look to extend their home win streak to seven games after making huge strides from last season. After finishing 33-49 last year, they are tied for the best record in the west at 15-3. LaMarcus Aldridge is having one of the best seasons of his career and second-year point guard Damian Lillard has taken massive strides. Portland is averaging 104.7 points per contest.
The Trailblazers are coming off their most impressive victory of the season on Monday, a 106-102 win over the league-leading Indiana Pacers. Aldridge and Lillard both had solid games, scoring 28 and 26, respectively.
The Thunder opened up a three-game road trip with their eighth win in a row, a 97-95 win over lowly Sacramento on Tuesday. Kevin Durant led the way in this one, scoring 27 points and grabbing 11 rebounds. OKC has been a powerhouse offensively, but their defense has suffered as of late. They almost blew a 17-point lead to give the game away to Portland.
I love the Blazers in this spot. Oklahoma City is coming off a tough back-to-back stretch, and no one plays better at home than Portland at the Moda Center. They should get up big for this game against one of the West's best teams and are on two days rest.
Pick: Trailblazers -2.5 betting with Bovada.lv