Friday, November 22nd, 2013
San Antonio Spurs at Memphis Grizzlies +1 Total: 186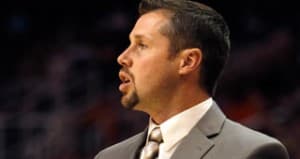 The Western Conference leading San Antonio Spurs are coming off a few days rest to face a red-hot Memphis Grizzlies team which have finally put together a winning streak.
The Spurs have a winning streak of their own, which is tied with only the Portland Trailblazers at eight games. San Antonio is not just beating teams in their way, but wins during the streak have come by double-digits for the Spurs.
San Antonio notched their last win against the Boston Celtics on Wednesday, winning the game 104-93. The Spurs have played excellent team basketball all season long and had six players score in double figures in the win. Tony Parker, who is having another marvelous season led San Antonio in scoring with 19 points.
Memphis' win streak stands at four games but is still impressive. The Grizzlies went on the road for a four game trip beating both the Clippers and Warriors in back-to-back games. Their Wednesday 88-81 win over Golden State was their best defensive performance of the season. They have also come together offensively as rookie head coach David Joerger's offense finally seems to be clicking.
Both of these teams come into the game playing their best basketball of the year so far, but something has to give. Memphis' road win streak has been impressive but likely grueling, as well. Games against the Clippers and Warriors are not only physically draining but tough mentally. The Spurs streak of games has been mostly against .500 franchises and as I mentioned above, games they have won handily.
With that said, Memphis has looked like the defensive team from last year and should do a decent job on San Antonio on that side of the ball. Likewise, the Spurs tough frontcourt should be able to limit the effectiveness of Zach Randolph. Both teams should clamp down defensively in this one, staying under the total.
Gregg Popovich will also have an excellent gameplan prepared and Grizzlies will be tired out. I look for the Spurs to come up with a big performance at home, keeping their streak alive and ending Memphis'.
Pick: Spurs -1 and Under 186 with BetOnline
Atlanta Hawks at Detroit Pistons -4 Total: 197.5
This game is the second of a home-and-home series as the Hawks head to the Palace at Auburn Hills. The Hawks won Wednesday's matchup of the two teams as they faced off in Atlanta. Paul Millsap led the Hawks in scoring in the 93-85 win.
Detroit has dropped their six of their last eight games after starting the season at 2-1 and look to right the ship at home, where they won four times in six chances. The Pistons could use help on the defensive end. Despite adding Josh Smith to their lineup, the Pistons rank near the bottom of the league in defense.
The Hawks moved to 7-5 on the season with Wednesday's win and have played better than most have expected. It has been in large part to the frontcourt of Paul Millsap and Al Horford, but the true breakout performer is Jeff Teague. He is averaging a career-high 18.4 points, 8.7 assists per game so far this season.
Defensively, Atlanta has been stingy as of late, limiting opponents to 95 points per game during their last seven games. They held Detroit to under 41 percent shooting in the win on Wednesday.
This one is pure and simple. The Hawks match up extremely well against the Pistons. Their frontcourt dominated in the previous game and should do so again tonight. Brandon Jennings will again be overpowered by Jeff Teague. I see the revenge angle here that some bettors might argue for the Pistons at home, but I do not think it will be enough. Atlanta should have no trouble winning this one.
Pick: Hawks +4 with BetOnline
Indiana Pacers at Boston Celtics +8 Total: 185
The tables seemed to have turned in a popular Eastern Conference rivalry as the Pacers head to Boston to take on the rebuilding Celtics. Since the formation of the Big Three in Boston, players who now have all been traded to other franchises, the Celtics have had one-sided success in this series.
Indiana is the East's top team so far this season with a 10-1 record but have lost 15 out of 20 games in the series, including the nine of ten in Boston. Paul George has been perhaps the league's best player so far besides LeBron James. A complete player on both sides of the ball, George is averaging a career high 24.4 per game this season. He scored 35 points in a 103-96 win at New York on Wednesday.
The Celtics sport a 4-9 record after losing to the San Antonio Spurs on Wednesday evening, 104-93. There have been some hiccups under rookie head coach Brad Stevens, but there are encouraging signs for the Celtics who still await All-Star point guard Rajon Rondo's season debut.
This game will be a defensive slugfest, even if the Pacers do start running circles around the Cs, they are not normally a team that runs up the score. Their defense, especially in the front court should limit Boston to under 90 points. The game may be close come the buzzer, but it should be well under the total in this defense first affair.
Pick: Under 185 available with BetOnline