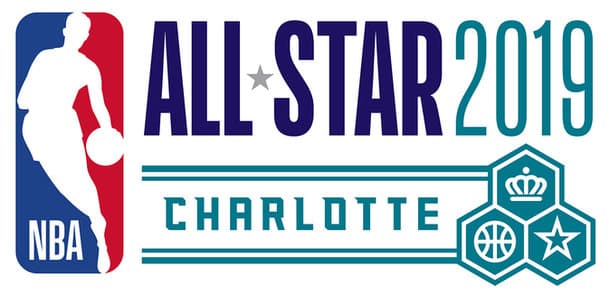 The NBA All-Star break is finally upon us. It's an opportunity for the best players in the game to get a break two-thirds the way through the regular season. More importantly for us; we get to see the most skilled players in the game showcase their talent.
Beginning with the Skills Challenge, this event encompasses a variety of different elements including passing, dribbling & shooting in an obstacle course style format. The structure has changed frequently in recent years, but they look to have settled on the model of pitting big men against guards with. Nets' Spencer Dinwiddie prevailed last year, but retaining his title looks unlikely.
This year offers some interesting participants including surefire rookie of the year, Luka Doncic. If you listen to the experts, Doncic seems to have it wrapped up, but value lies elsewhere. Most notably in the shape of De'Aaron Fox. Fox was known for his speed at Duke, and he is often referred to as the quickest player in the NBA.
The obstacle course requires various full and half court sprints. Given his speed, improved shooting and additional playing time, the Kings young PG at a price of 4.00Bet €100 to win €4003/1Bet £100 to win £400+300Bet $100 to win $4003.00Bet HK$100 to win HK$4003.00Bet Rp100 to win Rp400-0.3333Bet RM100 to win RM400 represents great value.
The 3pt Contest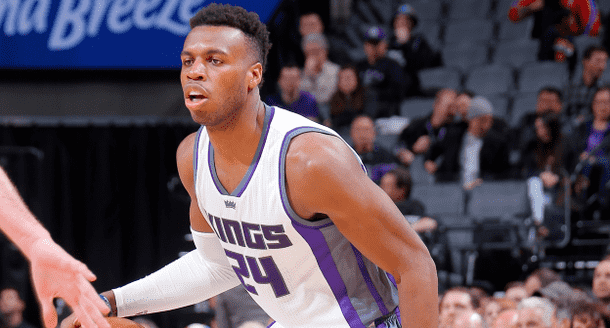 The 3pt contest is contested by 10 players, including 3 former winners of the event. Fives racks of five balls with one ball worth double points and you have one minute to complete.
All eyes will be on Steph Curry, with a slight interest in 20-year veteran Dirk Nowitzki and 2018 winner Devin Booker. Surprisingly, the value again rests with another Sacramento Kings player in the shape of Buddy Hield. Hield was a prolific 4-year college player who struggled at the beginning of his NBA career. However, in spite of his playing struggles, his 3pt% at the NBA level has always been elite.
His lowest shooting percentage was 39% in his 1st season while in his 4th year he is currently averaging 45.5%. For context, this season Steph Curry shoots a gaudy 44.8% (above his career average) and last year's champion Devin Booker is shooting below 33%. Hield has sound mechanics, a quick release and at 5.00Bet €100 to win €5004/1Bet £100 to win £500+400Bet $100 to win $5004.00Bet HK$100 to win HK$5004.00Bet Rp100 to win Rp500-0.2500Bet RM100 to win RM500 represents significant value. He is my NAP of the events.
Back our NAP Buddy Hield, and all the other top tips at our recommended bookies below.
Bridges Tipped for Top Dunker
The dunk contest has been rejuvenated in recent years thanks to Aaron Gordon & Zach LaVine. Unfortunately, neither player competes this year. However, the four competitors offer a potentially intriguing battle.
Diallo is somewhat of a surprise inclusion. He's an athletic guy but he hasn't shown much thus far that would suggest he can compete with this group. He can jump, but his in-game dunks haven't shown much flair.
Hawks forward John Collins has shown significant progress this year, and in doing so has demonstrated some incredible athleticism. Although his dunks have been spectacular at times, this event is generally won by guards.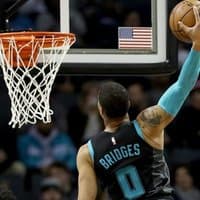 Big guards who have previously won, include Dwight Howard & Blake Griffin (he jumped over a Kia) They are big-name players, who although athletic, have generally won with props & gimmicks. With the return of some spectacular mid-air contortion in recent years, I don't think this angle will play quite as well. I suspect the final round of third competition will be contested by Dennis Smith Jr, a recent Knicks acquisition. Smith Jr is a high flyer who shows Russell Westbrook like ferocity when attacking the rim.
That said, my money is on Hornets high flying rookie Miles Bridges.
Bridges fits the bill of recent winners. He has shown some flashy in-gaming dunking in college and at the NBA level. Additionally, the All-Star event is held in Charlotte this year so he will garner significant support. Given the judges are sitting courtside, and team owner Michael Jordan is a former winner, I suspect the crowd support may help his cause. Good shout at 4.00Bet €100 to win €4003/1Bet £100 to win £400+300Bet $100 to win $4003.00Bet HK$100 to win HK$4003.00Bet Rp100 to win Rp400-0.3333Bet RM100 to win RM400
Team Giannis v Team LeBron All-Star Game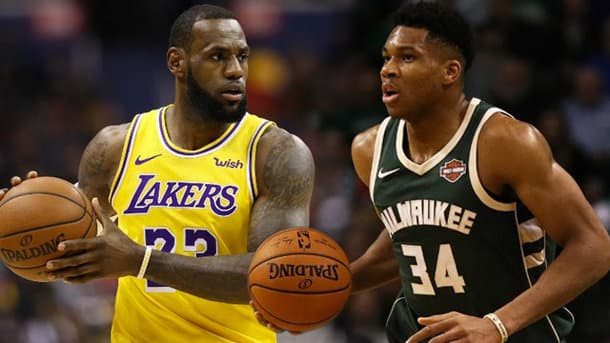 Finally, the All-Star game. The format of this event has changed in recent years with West vs East no longer being the case for selection.
The players that got the most votes from each conference (LeBron James & Giannis Antetokounmpo) pick players from fan votes (starting five). Coaches then select players (seven reserves) in a playground-style format. This leads to an interesting dynamic where teammates are pitted against each other and former teammates play alongside one another.
Just as the NBA MVP race is quite open, the All-Star game MVP is always wide open.
Former winners Kyrie Irving and Russell Westbrook are two I would generally like, but Irving may miss the event with injury, while Westbrook starts on the bench. This is a fans event, and these fans vote for the starters which is where the winners generally come from. Coaches have discretion to designate minutes, so they still control the show. Westbrook is competing for game time with Charlotte favourite Kemba Walker, who is a starter. I suspect he may not get the opportunity to showcase as much as normal.
I love Joel Embiid, as does everyone who follows his twitter, and although I think he's a big man who could win this award, he has an injury-riddled past so his playing time will be monitored.
Curry to Pick Up All-Star MVP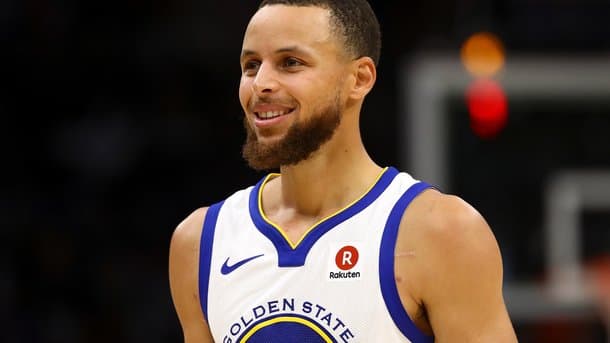 Despite former winners LeBron James, Kevin Durant & James Harden all starting, my pick is Steph Curry.
Curry has never won this event and demonstrates all the characteristics of someone who should win this trophy. He's a fan favourite, with the ability to shoot from close to the half-way line. He has a dazzling dribbling ability and he will be given significant game time. He's not the biggest price at the moment, but he may embody this award more than any other player competing.
At the team level, I suspect Team Giannis will triumph in the game. LeBron is returning from injury. Kawhi Leonard has been under playing restrictions all year. Kyrie Irving likely misses out with injury and James Harden has his eyes on Regular season MVP.
This leaves Team Giannis with advantage, and they look good value at 3.40Bet €100 to win €34012/5Bet £100 to win £340+240Bet $100 to win $3402.40Bet HK$100 to win HK$3402.40Bet Rp100 to win Rp340-0.4167Bet RM100 to win RM340.