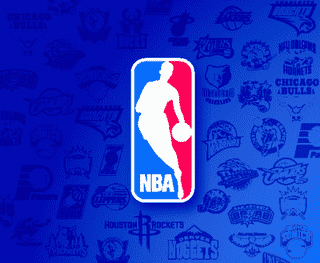 As the action on the hardwood is finally upon us, it is time to take a look some our top picks for season long win totals and NBA finals odds.
While these types of bets do tie up players bankrolls for a fair bit of the season – bettors should recognize the opportunities in these bets. Futures can offer some of the best value all year and many offer substantial payouts for bettors who are on point with their predictions. They also offer opportunities to lock in a profit by hedging.
The offseason had some notable deals, most notably longtime Celtics Paul Pierce and Kevin Garnett heading to Brooklyn to play alongside Darren Williams. The Miami Heat remain the favorite to win the title, but have plenty of competition. Questions surrounding the Lakers and Mavericks as their rosters begin to age as younger teams, like the Pacers, Bulls, Warriors and Clippers look to make a name for themselves. Basketball fans are in for a treat this season.
Our odds are provided by Bovada.lv, the top online sportsbook for American bettors. Bovada offers a large list of NBA futures, betting markets and live betting options all season. If you signup today you will get a 50% Welcome Bonus.
Season Win Totals
Denver Nuggets Under 45.5 Wins: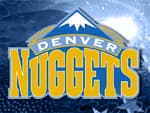 While I think the Nuggets still have a talented roster, they have lost a lot in the offseason. Obviously, Andre Igoudala is the most notable loss, and for a team that is not known for their defense, rather their chronic poor defensive efforts – this is a massive loss.
Gone also is former head coach George Karl, who was fired after the Nuggets were bounced in the playoffs and sixth man extraordinaire Corey Brewer. Nate Robinson joins via free agency to join a young core of Danilo Gallinari and Kenneth Faried.
This team is going to be learning a new system under head coach Brian Shaw and continuity will be an issue for them early on. Their defense will almost certainly get worse with the loss of Igoudala, and that is a scary thought. Denver may be a .500 team, but there is plenty of cause to be worried. This roster can't match up with the West's best and doesn't have a superstar scoring threat.
Dallas Mavericks Over 43.5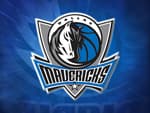 While some may be bullish on the Mavericks this year, I'm sold on this team being at least a fringe playoff team in the West. Dirk Nowitzki's injury is a concern, but I think the supporting cast the Mavericks built around him is much better than most think.
Rick Carlisle is one of the most underrated coaches in the league, and while Monta Ellis and Jose Calderon are both defensive liabilities, their scoring punch is something the Mavericks desperately need. Once Dirk comes back, I suspect he will return to form, and this team will make some noise out West. I think they get 50 wins with this roster fairly easily.
Oklahoma City Thunder Under 52.5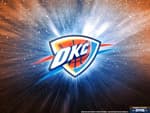 It is almost hard to pick a team that has Russell Westbrook and Kevin Durant on it to win less than 53 games, but I have myself wondering if this team is built to win ball games night in and night out.
The loss of Westbrook till about the middle of December is a massive blow but that has been taken into account by the oddsmakers. However, let's remember the Thunder have lost a lot over the past year. James Harden went to the Rockets via trade and valued bench scorer Kevin Martin left for Minnesota via free agency.
Yes, I know Kevin Durant is in his prime and is likely LeBron James' main competition for MVP this year but who is there to help him shoulder the load, especially without Westbrook? Kendrick Perkins is as ineffective as ever, and while Ibaka is talented he has never shown himself to be that consistent second scorer the Thunder desperately need. His defense will always be there, but his shot is sporadic. A duo of Jeremy Lamb and Reggie Jackson in the backcourt while Westbrook is out doesn't exactly inspire confidence.
The number opened at 55 with most bookmakers, but I still see value with the under. I can't see this team competing for a championship this year and winning breaking 52 wins in an even tougher-than-last year Western Conference.
NBA Championship Futures
Miami Heat +210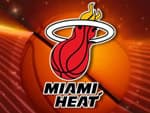 The Heat are the odds on favorite to repeat this year and that shouldn't shock anyone. Miami has the best player in the game in LeBron James and actually improved in the offseason. Center Greg Oden could be an under the radar signing that pays off big and helps the Heat's second unit. Chris Anderson is healthy coming into the season and newly signed Michael Beasley will also add that extra punch.
It is not a case of looking at the Heat and saying, "this team is going to win it all again just because they have LeBron James." They play excellent team basketball and play some of the best defense in the league. Question marks remain about Dwyane Wade's health, but I am not a lot more confident in Erik Spoelstra's coaching ability and his in-game adjustments. The Heat dealt with injuries quite a bit last year and still came out with convincing performances. This guy deserves a lot more credit that he gets.
I am not saying that I think Miami is necessarily going to win it all. Winning back-to-back-to-back titles is extremely tough to do. It isn't as if the Heat dominated the Finals. They went seven games, and they were saved by a Ray Allen three-pointer late in Game 6 to force a Game 7.
The Spurs could have easily won that series, and we wouldn't be having the same conversation. Miami has gotten better this offseason, are they better than the team that won the title last year? Possibly.
Indiana Pacers +900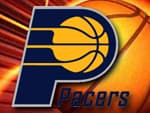 The Heat's "nemesis" over the past few years have been the Indiana Pacers. Despite beating them in back-to-back seasons, Indiana is truly the only team that has given Miami a real scare in the Eastern Conference.
Paul George could easily emerge as the second most talented player in the East next to LeBron. Roy Hibbert will get help down low with the addition of Luis Scola, one of the more underrated acquisitions this offseason. Danny Granger is hurt again but is expected to be back in a few weeks. This team is smash mouth basketball at its finest and one that makes teams work for every shot.
At 9/1, their odds to win the title are the same as the Los Angeles Clippers. I think Indiana is a better bet than the Clips and is the clear favorite to make it out of the East besides the Miami Heat.
Golden State Warriors +1600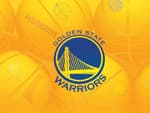 Golden State has gotten a lot of talk this offseason and with good reason. Their offseason signing of Andre Igoudala has the ability to transform an already impressive franchise into instant NBA Championship contenders. He gives them a formidable perimeter defensive presence, who is also excellent in transition and on the drive. "Iggy" fills out the stat sheet and is one of the hardest working superstars in the NBA.
The Warriors are extremely deep and boast a potent starting lineup (if everyone can stay healthy) of Andrew Bogut, David Lee, Andrew Igoudala, Klay Thompson and Stephen Curry. There may not be a better starting five in the league. Also, don't forget about Harrison Barnes and Draymond Green, two guys that can make a gigantic splash off the bench.
Golden State is by far my favorite long shot bet to win the title. This team will surprise everyone with their play this year, and I can't think of a team that will be more fun to watch.
Stay Here All Year
We will have NBA previews, betting picks and analysis all year at Sports Betting Online. Check back often for our analysis of the league's biggest games.