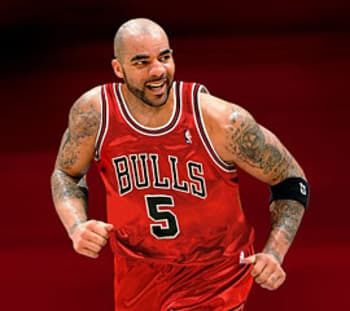 Christmas Day – Wednesday, December 25, 2013
Happy Holidays!
Chicago Bulls at Brooklyn Nets -3 Total: 187.5
The Bulls and Nets are two teams that thought they would be on top of the Eastern Conference, but the season has not panned out that way, so far, at least.
Both ravaged with injuries. The Bulls have been dealt a rough card once again with the loss of Derek Rose for the rest of the rest of the year. In addition, they will be without top scorer Luol Deng and guards Jimmy Butler and Kirk Hinrich.
All four players were out for Friday, but the Bulls still managed to grind out a victory against the Cleveland Cavaliers, 100-84. Carlos Boozer and Tony Snell put up 19 and 17 points, respectively, helping Chicago avoid what would have been their fifth straight loss. The win put them at six games under .500 for the year at 10-16.
At 9-18, the Nets have struggled heavily under first-year head coach Jason Kidd. Despite a big offseason trade that brought in Paul Pierce, Kevin Garnett and Jason Terry, things have not panned out so far in Brooklyn.
Center Brook Lopez, the team's leading scorer also went down with a season-ending injury on Friday, breaking a bone in his foot in a loss to Philadelphia. Without Lopez, the Nets lose a valuable scoring presence in the paint. They dropped their third straight game on Monday, a 103-86 loss to visiting Indiana on Monday.
There have been no two teams that have been more disappointing so far this season. Both are eager to turn their fortunes around. The loss of Lopez should be took much to overcome for the Nets in this game, however. Brooklyn's defense is not great to begin with, and Boozer and Noah should have a field-day inside without the presence of Lopez. They will both be relied on to score heavily as well with the Bulls' injuries.
The coaching matchup is also a powerful one for Chicago. Jason Kidd may turn into a terrific head coach someday, but so far the results have been average, at best. Chicago head coach Tom Thibodeau is a master of Xs and Os and should have an excellent gameplan put into place. I think Chicago take this one on the road.
Pick: Bulls +3 available with Bovada.lv
Houston Rockets at San Antonio Spurs -7 Total: 209.5
Two of the West's most talented teams will face off this Sunday as the Rockets head to San Antonio to take on the Spurs.
The Rockets have not had a lot of success over the years against the Spurs and had previously dropped seven games in a row at AT&T Center until a Nov. 30th 112-106 win. James Harden scored 31 points in that game to lead all scorers.
Houston moved to 18-11 after a 111-104 loss against Dallas on Monday night. Jeremy Lin returned for injury in that game, scoring 20 points and dishing out two assists. He will have a tough job tonight covering Tony Parker, the Spurs point guard and leading scorer.
San Antonio has one of the top records in an accomplished Western Conference at 22-6, a number they improved on in Monday's 112-99 victory against Toronto. Tony Parker led all scorers with 26 points and eight assists in the contest.
James Harden may be out in this game and will be a game time decision for Christmas Day's rematch with the Spurs. He looks more likely to play than to not suit-up according to recent reports, however.
I like the Spurs to handle their business in this matchup at home. Rarely, do they lose back-to-back games at home against opposing teams, and even if Harden plays, his effectiveness should be limited. Harden and Lin both struggle on defense against opposing guards and I think Tony Parker has a big night either way, and powers San Antonio to a double-digit victory.
Pick: Spurs -7 at Bovada.lv
Los Angeles Clippers at Golden State Warriors -2.5 Total: 206
The Clippers head into Oakland to take on the Golden State Warriors as they look to improve on an already season-long win streak.
Los Angeles has won five straight games after struggling due to J.J. Redick's injury. Veteran guard Jamal Crawford has sparked their starting unit, and has averaged 20 points since joining the first unit. He scored 22 points in a 120-116 win against Minnesota on Sunday, which improved the Clippers' record to 20-9.
Los Angeles is averaging over 113 points per game during their five-game win streak and have been blowing out opponents as of late. Three out of their last four games have been won by double-digits.
The Warriors have had an up and down year as they have dealt with some injury issues. They improved to 16-13 with an 89-81 win over the Denver Nuggets. Not known for their defense, the game marked the first victory for Golden State while scoring under 95 points.
David Lee has been the catalyst for much of their improved play as of late. The veteran power forward has averaged over 21 points and 12 boards and has a nine-game streak of double-doubles that started on Dec. 7th.
These two teams met on Halloween, a game that was a 126-115 victory for the Clippers. Chris Paul scored 42 points in the game, still a season-high for him and Warriors point guard Stephen Curry did his best to match him with 38.
It is tough for me to take the Warriors regularly because so much of their success is determined by jump shooters' Curry and Thompson. While David Lee has been strong inside as of late, he will have a tough time against Blake Griffin and DeAndre Jordan. Also, unlike the Clippers, the Warriors have almost no bench production.
Los Angeles is simply the better team in this contest, and I think they will get the win on the road against an overrated Golden State squad.
Pick: Clippers +2.5 with Bovada.lv