Live Streaming Sports Sites
Some people gamble recreationally, while others take their punting more seriously, aiming to make secondary or even primary income from beating the bookmakers. Regardless of why people are punting, they invariably want to monitor the performance of their bets by watching the game, match or tournament that is carrying their hard earned money. With live streaming sports sites, you can watch all the action unfold.
Live Streaming for Beginners
In recent years, the advancements in technology and increased speed of the internet have allowed bookmakers to increase their live sporting offerings through their websites, with just a small bet or a funded account required for access. Not all disciplines currently have the same level of coverage and different bookmakers have varying terms for those who wish to view live sporting events online. This article provides a guide for gamblers, pointing them in the direction of the best places to view all the sporting action online.
Football is undoubtedly the most popular sport in the world. Most of the major bookmakers now price up games from every corner and league of the world, offering punters endless opportunities to have a financial interest in the beautiful game. The football streaming coverage online is good too – with games that can't be found on television in most countries, available to watch online. There are also numerous other sports that are growing in popularity and the trend is reflected in the bookmakers making an effort to stream these events.
Ladbrokes
Sports Covered: Football, Basketball, Horse Racing, Tennis, Handball and Volleyball
Ladbrokes launched a live sports streaming service in 2008. They offer a large range of football matches from around the world on their service. The streams are no more than 5 seconds behind live, are available in a high quality and there are usually accompanying statistics and trends with each game. Some of the leagues covered include the J-League, the MLS, Serie A in Italy and the UEFA Cup.
Ladbrokes have good coverage of Basketball, with all of the NBA games available on live streams. There are also updated statistics and a range of in play markets to accompany those watching and betting on the games. In addition to major tournaments such as Wimbledon, the ATP tour is streamed through the Ladbrokes TV service. Cricket can also be viewed on the Ladbrokes site with the increasingly popular Twenty20 league providing fast and exciting action for punters.
How to Get Access
Customers need to register for a Ladbrokes account and log in to access the streams. The list of current events can be found by clicking on the 'In play & live streaming' link on the upper left of the homepage.
There is requirement for customers to place a £1 bet on their desired market before they can watch through Ladbrokes TV. Any events that are streamed are indicated with a small TV by the odds.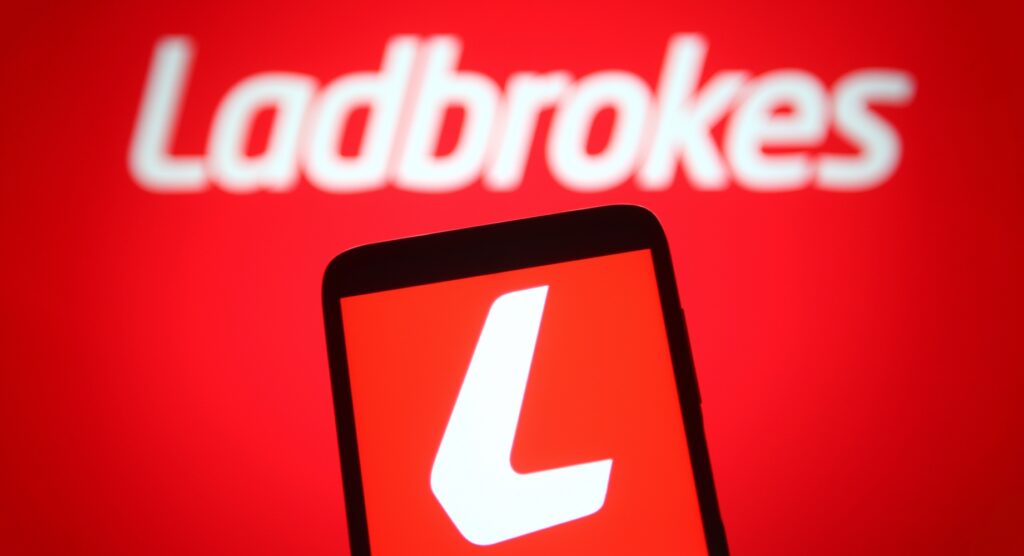 Betfair
Sports Covered: UK & Irish Horse Racing, US Horse Racing, South African Horse Racing, Football, Tennis, Greyhound Racing, Volleyball, Snooker, Basketball, Darts, Cricket, Ice Hockey, Rugby League, Bowls, Handball.
Live streaming is particularly important to Betfair, with their business model relying heavily on in running betting. Customers want to see the flow of matches and games to determine what bets they should strike. There are live football matches from all around the world, but due to heavy regulation, many games cannot be shown in several countries. For instance, Italian Serie A games can be shown in Europe only, but not in Italy, France, Denmark or Norway.
There is good snooker coverage, with the bigger and smaller events covered, The German Masters matches being an upcoming example. All of the greyhound bags meetings are broadcast, as well as horse racing from the UK and around the world. Like their rivals, Betfair provide a full complement of NBA games.
How to Get Access
There are a few ways to get access to the live streams on the Betfair website. Firstly customers need to be logged into their account. Secondly they can have either their desired market opened, or they can visit https://livevideo.betfair.com/ to see the list of live events.
Watching sport on Betfair is free except for horse racing, where customers are required to have had a £5 bet. This can be overcome by placing either a back or lay bet on a horse, opening the stream and the betting on the other side to reduce or eliminate any liability and provide access to the video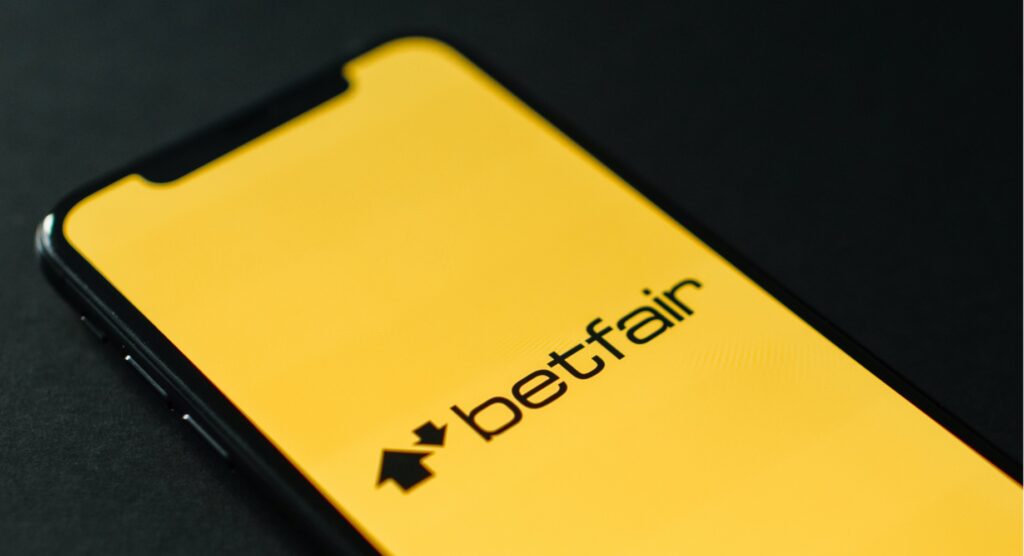 William Hill
Sports Covered: Uk & Irish Horse Racing, Football, Snooker, Tennis, Ice Hockey, Darts, Basketball, Cricket, Handball, Rugby League and Volleyball.
Surprisingly for a large and established betting company, William Hill do not compete with their rivals in terms of quantity of live streamed content. However, what they do have is some variation from their competitors. A smattering of daily football matches is accompanied by snooker tournaments, basketball from around the world and Twenty20 cricket from the Australian Big Bash league and elsewhere. There is also occasional handball and some volleyball.
How to Get Access
Sports are free to view for users who are logged into their William Hill accounts, subject to broadcast territory restrictions, which vary by sport and country. For customers to view UK or Irish racing, they must strike a bet of at least £1 on the race they desire to watch.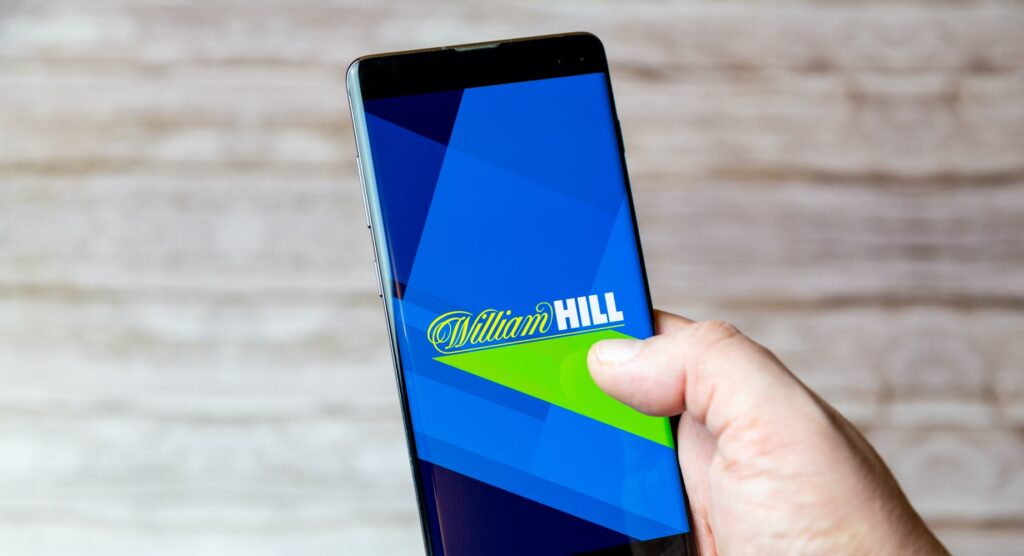 Other Bookmakers
Stan James offer horse racing streams, with a £1 stake required to watch a race, or a £2 double, £3 treble etc. Effectively there has to be a £1 minimum outlay on each race that a customer wishes to watch. Bet Victor also provide horse racing streams for the UK and Ireland and require a minimum bet of £1 to view.
Coral have a more comprehensive list of live events, with horse racing, football, tennis, snooker, rugby and basketball, as well as horse racing all covered. To view the sports, customers need to be logged in and have a positive balance, and to watch the horse racing they must have struck a £1 bet per race. UK, Irish & Dubai racing can only be viewed by those in the UK and Ireland who deposit in Euros or sterling.
SkyBet customers can watch horse racing online if they stake a minimum of £5 on their desired race. The firm have also started to stream selected Spanish La Liga and Dutch Eredivisie football matches live on mobile devices, with the only requirement being that customers are logged in to their account. Those SkyBet customers with a SkySports account can view a wide range of different events and disciplines through the Sky Go app.
Other Sports
At present, it appears that no bookmakers have a licence to offer video streams from the NFL or from golf tournaments. This is frustrating for users as these are two big betting sports.
System Requirements
To access the streams, most bookmakers require that customers have a minimum of:
An operating system of Windows 2000/XP/Vista/Mac OS X or above
Internet Explorer 6, Mozilla Firefox, Safari, Google Chrome,
Broadband speed of 512kbp/s or above