Expect a significant market shift across all of Europe in the wake of the announcement by online-poker giant PokerStars that the company will be rolling out sports betting and a full suite of casino-style games, effective immediately. The poker giant, now owned by Canada-based Amaya Gaming, announced the expansion in a press release today.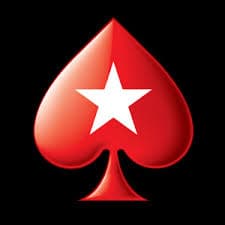 The expansion into sportsbetting and casino games follows a successful expansion into similar markets for smaller sister brand Full Tilt Gaming (formerly known as Full Tilt Poker). Full Tilt was acquired by PokerStars as part of a mammoth settlement deal with US authorities in 2012, and both brands moved to Amaya as part of the sale of PokerStars parent Oldford Group this past summer.
PokerStars followed that up by testing the viability of the non-poker offerings on its Spain-only site (pokerstars.es), where they were greeted enthusiastically by customers. A press release announcing the addition of games stated that up to 30% of existing PokerStars and Full Tilt customers in the test markets had already sampled the company's new offerings.
The rollout will take place in several increments over the next few months. The online giant is beginning by adding blackjack and roulette on a country-by-country basis and expects to be offering the two casino games to half of its total global player base by the end of the calendar year. The much-anticipated rollout of the site's future sports betting offerings will begin early in 2015.
"We are taking the same principles, practices and integrity that make PokerStars such a successful and beloved brand and applying them to new verticals," said Eric Hollreiser, PokerStars' Head of Corporate Communications. "These new products will also support the development of poker and grow the overall business."
"We thoroughly researched the opportunity and spent a lot of time talking to players and analysing the behavior of our customers on PokerStars.ES and Full Tilt," added Hollreiser. "Those launches have been successful in reactivating dormant customers and extending the value of our existing poker customers. The experience on our poker platforms to-date also shows increases in net player deposits following the addition of casino games and a negligible impact on poker spend. We are confident these games will create more value to our PokerStars site and bolster the core poker offering."
While initial plans call for the integration of the casino games and sports betting services within their state-of-the-art, downloadable poker client, the company has also announced that user-selected filters will allow punters to select only the games and betting options of their choice.
The horizontal expansion of the one-time poker only company represents a serious challenge to many of Europe's largest existing online gambling firms, since the figurative "new kid on the block" comes armed with ready-made lists of hundreds of thousands of active online bettors, many of whom bet sports on multiple other sites. PokerStars had already made its plans to move into the sports betting space before the company's sale to Amaya, though that expansion may have been kicked into high gear following the full impact of the Stars acquisition's $4.9 billion (nearly €4.0 billion) debt load and the continuing regulatory uncertainty of the site's admission into the fledging US market.
While acknowledging PokerStars' future massive impact in the sports betting space, some industry observers have wondered if the company's existing celebrity endorsers are likely to follow the company as it becomes a multi-service site. PokerStars' current endorsers fall into one of two general categories, being either well-known poker players (such as Daniel Negreanu) or established celebrity athletes from other sports (such as tennis's Rafael Nadal or football's Ronaldo).
This observer expects little protest from the existing poker pros on Stars' endorser roster, most of whom are veteran gamblers on sports and casino games themselves. Mainstream athletic endorsers may need to examine their relationships somewhat more closely as Stars slowly transitions into a sports betting firm, though Stars itself may transition to signing only recently retired celebrity athletes to avoid any appearance of impropriety.
In any event, the announcement means that the global sports betting market is likely to shift to accommodate a giant new player, with those betting services coming soon to a computer connection near you.
Amaya
blackjack
casino games
Full Tilt
Online gambling
poker
PokerStars
sports betting
sportsbetting