The Type of Horse to Bet In Running
Betting in running has become an increasing popular way of trying to make a profit from horse racing. There are four main strategies used to bet in running: back to in running lay, lay to in running back, in running back and in running lay. Keep reading to learn how you can profit from each strategy.
Profit From In Running Strategies
These mechanics of these approaches are looked at in more detail in Trading In Running On Horse Racing. It is one thing to know how betting in running and the trading process works, but to make a profit out of it, it is imperative to know which horses to focus attention upon.
The three types of horse that generally provide the best avenues for trading are:
Front runners
Hold up horses
Strong travellers/horses with a dubious attitude.
We take a look at why each running style/horse type can be profitable for in running betting, and then use real life examples to demonstrate the theory:
Front Runners
Front runners can provide great trading angles assuming the race is run to suit, as they are likely to be competitive and trading shorter in running from an early stage. If a horse is allowed to dictate the tempo, or is well positioned in a slowly run contest, then they are in an advantageous position
Example – Come On Dave
John Butler's 5yo sprinter is the perfect example of a front runner who makes a good back to in running lay. The horse has a record of 7 wins from 40 runs, with 10 further places. The following data adds strength to the horses credentials for being a solid trading angle:
Has traded 50%+ shorter than BSP on 30/40 (75%) starts
Has traded 3.00 or shorter than BSP in 23/40 (58%) starts
Has traded under 1.70 IR on 14/40 (35%) starts
Has led early on 27/40 (68%) starts
*BSP – Betfair Starting Price
Come On Dave has traded 50%+ shorter than BSP in 75% of starts. His enthusiastic racing style and propensity to sit close to the pace are conducive to short in running odds and this can be exploited by backing the horse and then laying him off when he goes shorter in running.
When able to dictate matters, this horse can utilise its best attribute – speed, without being forced to stretch stamina by competing with others for the early lead.
Having traded under 3.00 IR on 23 occasions from 40 starts, it is likely the horse will be competitive entering the final furlong and should be relatively short in running, matching the trade and guaranteeing a decent profit.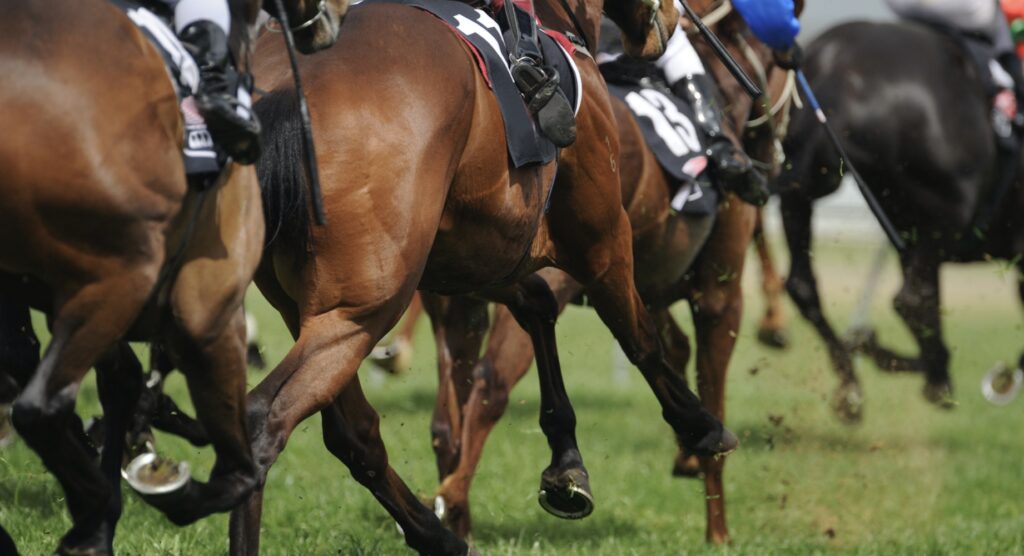 Hold Up Horses
Hold up horses can offer in running value as due to their position in the early/mid part of the race, their odds can often increase. Some horses are at the back of the field early by design, and others are there because they simply lack the early speed to keep up with the rest of the field. Either way, the odds of hold up horses regularly increase during the early stage of races, especially in sprints.
Example – Maarek
This classy 7yo horse trained in Ireland by Miss Evanna McCutcheon is a great illustration of a hold up horse who regularly makes a good trade. His race record reads 12 wins from 44 starts, with a further 9 places – a good record by anyone's standards.
However, when looking into the form in more detail we can see:
In 11 out of 12 of those victories Maarek traded 100%+ bigger than BSP before getting up to score. He hit 50.00 in running twice and 60.00 once before staying on strongly to land the spoils.
Many of the Racing Post's in running comments read 'hard ridden' and 'under pressure', suggesting the horse struggled to go the early gallop.
By laying the horse pre-race and having a trade in higher in running, a profit can be derived from the horses running style. Within 2/3f he should be trading 50%+ bigger than BSP and this sort of runner is a dream for in running players.
Learn more about the types of horse to bet in running at one of these recommended betting sites.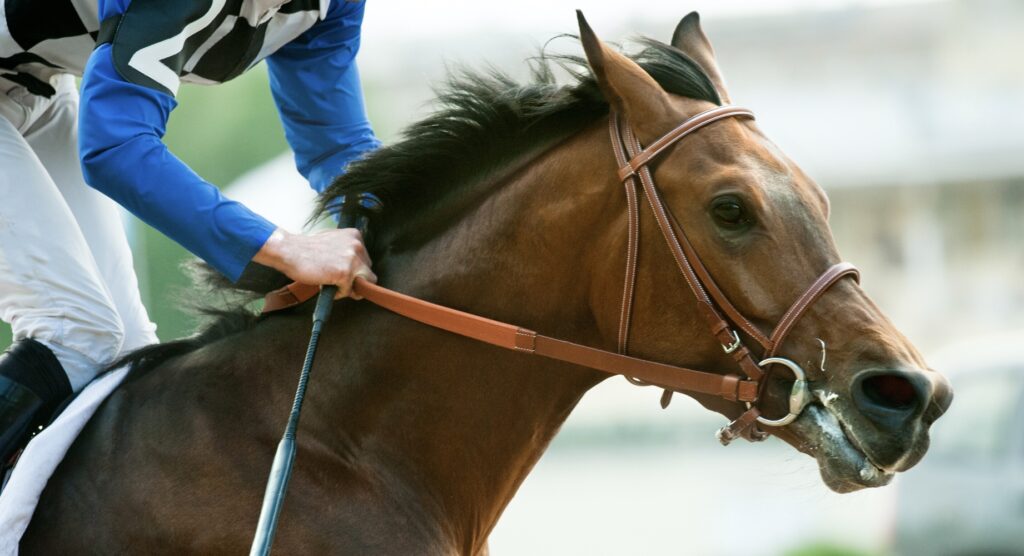 Strong Travellers/Horses With a Dubious Attitude
Horses come in all different shapes and sizes and also display a wide range of attitudes. Talent is nothing without application and there are endless examples of horses who possess serious ability but lack the mentality to be successful in the racing game.
Horses demonstrating a questionable attitude can provide very profitable from an in running perspective and they arrive in various guises, with some being more easily identifiable than others. A string of seconds next to a horses name can be indicative of a questionable mentality, as can in running price trends.
Example – Lil Sophella
Patrick Holmes 5yo mare is a low grade handicapper who has raced over 7-12f. In her career so far, this daughter of Indian Haven has run 28 times, mostly being held up or sitting midfield and has:
Won twice
Finished placed on 13 occasions
Has traded 50%+ shorter than BSP 21/28 starts
Has traded at 3.00 IR or shorter on 15 occasions
Has traded at 3.00 IR or shorter on 11 occasions
From the above data, we can see that the filly is a fairly consistent one, having won or being placed in over 50% starts. She is a strong travelling horse who regularly threatens to score but has only managed to be victorious twice. The general modus operandi is for the filly to be held up midfield and come with a strong run only to normally be out-battled or one paced when it matters.
The fact that Lil Sophella regularly trades 50%+ below her BSP (75% of the time) allows us to adopt a few approaches to the trading aspect of this race.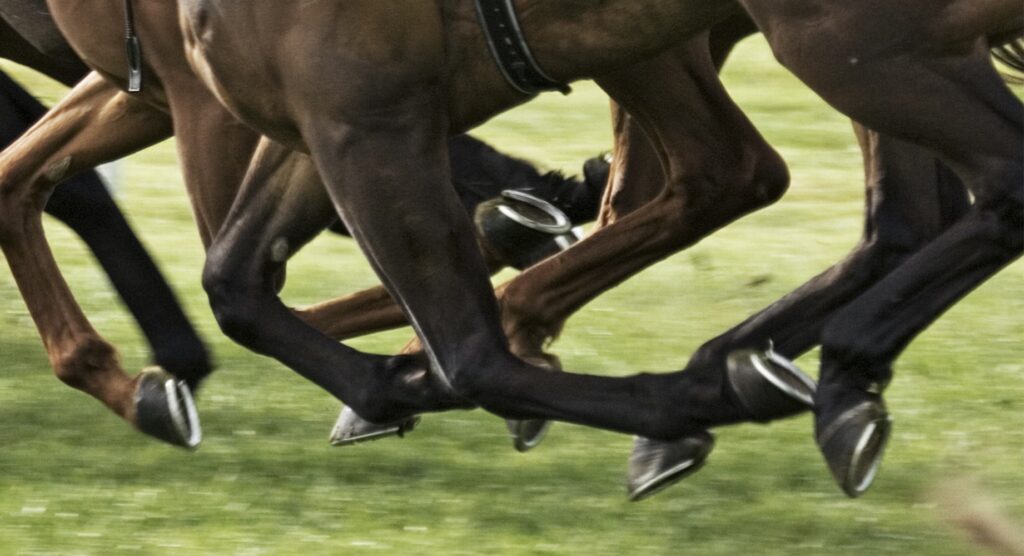 Things to Consider
There are plenty of things to consider when betting in running and choosing your horses to trade.
Everything from going, distance, draw, pace and the horse's price should dictate whether it will make a suitable trade. Some horse's display versatility and can race in a number of ways (front run/held up etc.) but it is the runners who consistently operate in the same manner that should be of interest from a trading perspective.
Software such as Proform can provide historical in running data that can be valuable when researching potential trades, and inexpensive sites such as Smartersig can offer pace mapping which is very useful when betting in running.
It is always advisable to have a predetermined idea of the strategy you want to employ for each horse before a race is underway, as trying to make spontaneous decisions mid race is often costly.