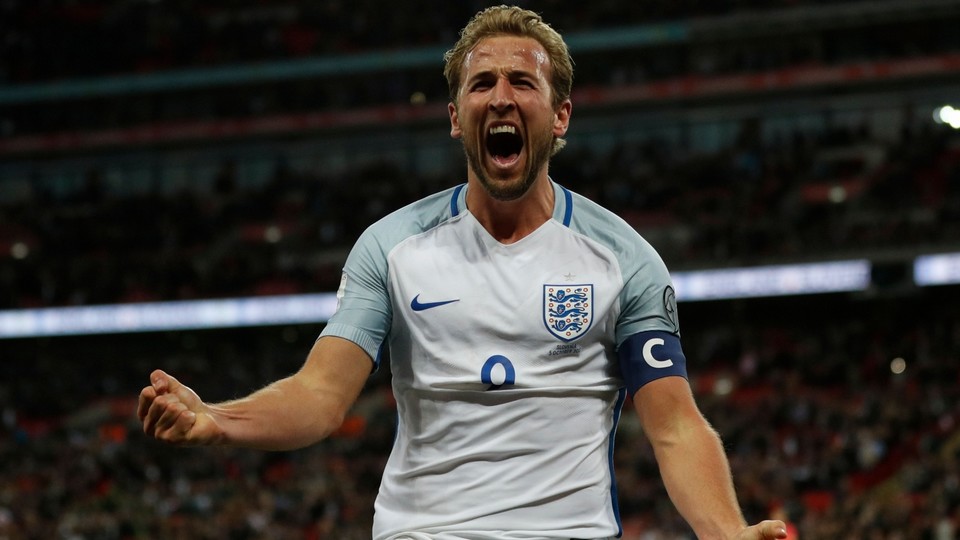 There will be almost no weight of expectation on England's shoulders in this year's FIFA World Cup and that combined with a favourable draw means that Harry Kane could be the answer to the tournament top goal scorer puzzle.
England qualified for its 15th FIFA World Cup with an 8-2-0 record and the Three Lions are seventh in the World Football Elo Ratings but, perhaps because Gareth Southgate is their manager and Middlesbrough relinquished its English Premier League spot during his tenure, they are not being spoken about as one of the serious championship contenders.
But England has an excellent chance of making the FIFA World Cup quarter-finals thanks to being placed in Group G with Belgium, Panama and Tunisia and Group H, which will provide the two Group G qualifiers for the knockout stage with their last-16 opponents, features Colombia, Japan, Poland and Senegal, each of them is longer odds for the title than Southgate's side. Yes, England is likely to run into either Brazil or Germany if it reaches the FIFA World Cup last eight but the Three Lions would have played four matches before then and Golden Boot history shows that most leading marksmen score most of their goals during the group stage.
According to the World Football Elo Ratings, which one rates as more accurate than the FIFA World Ranking, the FIFA World Cup pools with the teams most out of their depth are Group A and Group G, which means that the sides whose forwards may represent top goal scorer value are Uruguay, Belgium and England. The odds are that Uruguay will encounter either UEFA Euro 2016 champion Portugal or highly ranked Spain in the FIFA World Cup round of 16 and, also, the Sky Blues have two top-class strikers in Edinson Cavani and Luis Suarez who may compromise each other's Golden Boot chance. Belgium's main man up front is Romelo Lukaku but the Manchester United forward has a deserved reputation for scoring most of his goals away from the big stage so one is willing to lay him.
Harry to Have it all His Own Way
Kane has no challenger for England's central striking spot so he is likely to play every second of every Three Lions game in the FIFA World Cup. Kane scored five of England's 18 FIFA World Cup qualifying goals – three more than any of his Three Lions colleagues – and he could fill his boots versus Tunisia and Panama in his country's first two Group G games. Tunisia kept just three clean sheets in its eight FIFA World Cup qualifying matches, with the Democratic Republic of Congo and Mauritania scoring at home and away to the Eagles of Carthage. Panama had a negative goal difference in the final CONCACAF stage of FIFA World Cup qualifying in the North America/Central America region and one of its road games resulted in a 0-4 loss to the United States of America. Panama participated in the 2016 Copa America Centenario and the Canal Men conceded a total of 10 goals in their three matches against Argentina, Bolivia and Chile.
Kane, who had not made his England debut prior to the 2014 FIFA World Cup in which the Three Lions were disappointing, is his nation's one genuinely world-class player, his form is beyond reproach and, crucially for a top goal scorer betting proposition, he takes penalty kicks. Furthermore, one does not envisage Kane taking England corner kicks, which was one of his jobs under former boss Roy Hodgson.