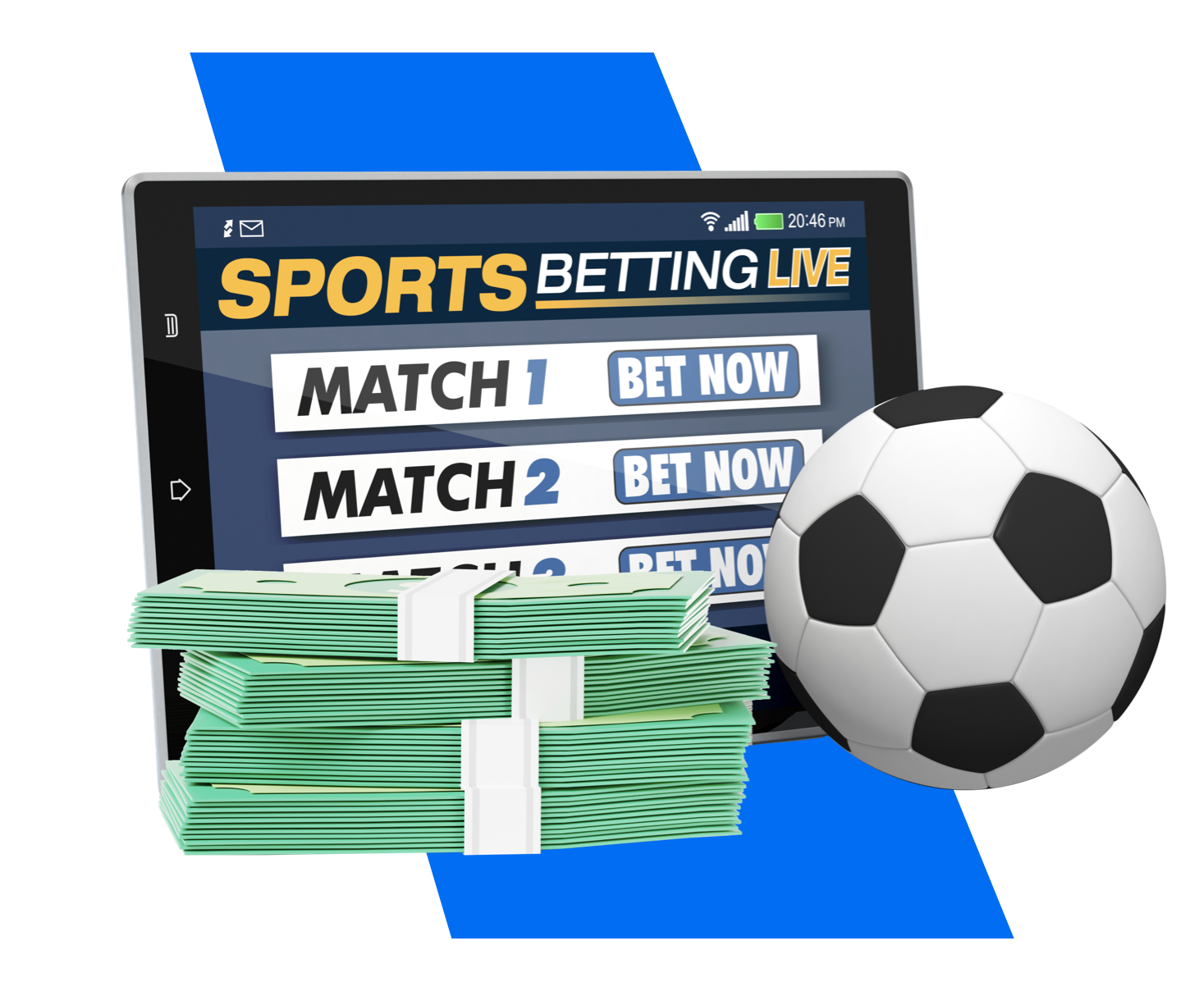 World Cup Spread Betting and Accumulators
If you want to learn how World Cup spread betting works, you're in the right place. Our expert guide includes examples to demonstrate the various types of World Cup spread bets you can place, as well as more common World Cup accumulators. We even share our top World Cup spread betting and accumulator bets for Qatar 2022 – hopefully we can win together!
Best Bookmakers for World Cup Betting
World Cup Spread Betting vs Fixed Odds Betting
Because World Cup spread betting is so different to fixed-odds betting, many people simply ignore it. But this could mean missing out on not just an entertaining way to bet on World Cup 2022, but also lots of value.
The good news is that World Cup spreads are not as complicated as they look. Spread betting is not necessarily better or worse, as it comes with bigger risks (as well as bigger potential wins), but it should certainly be in your thinking when placing your World Cup wagers.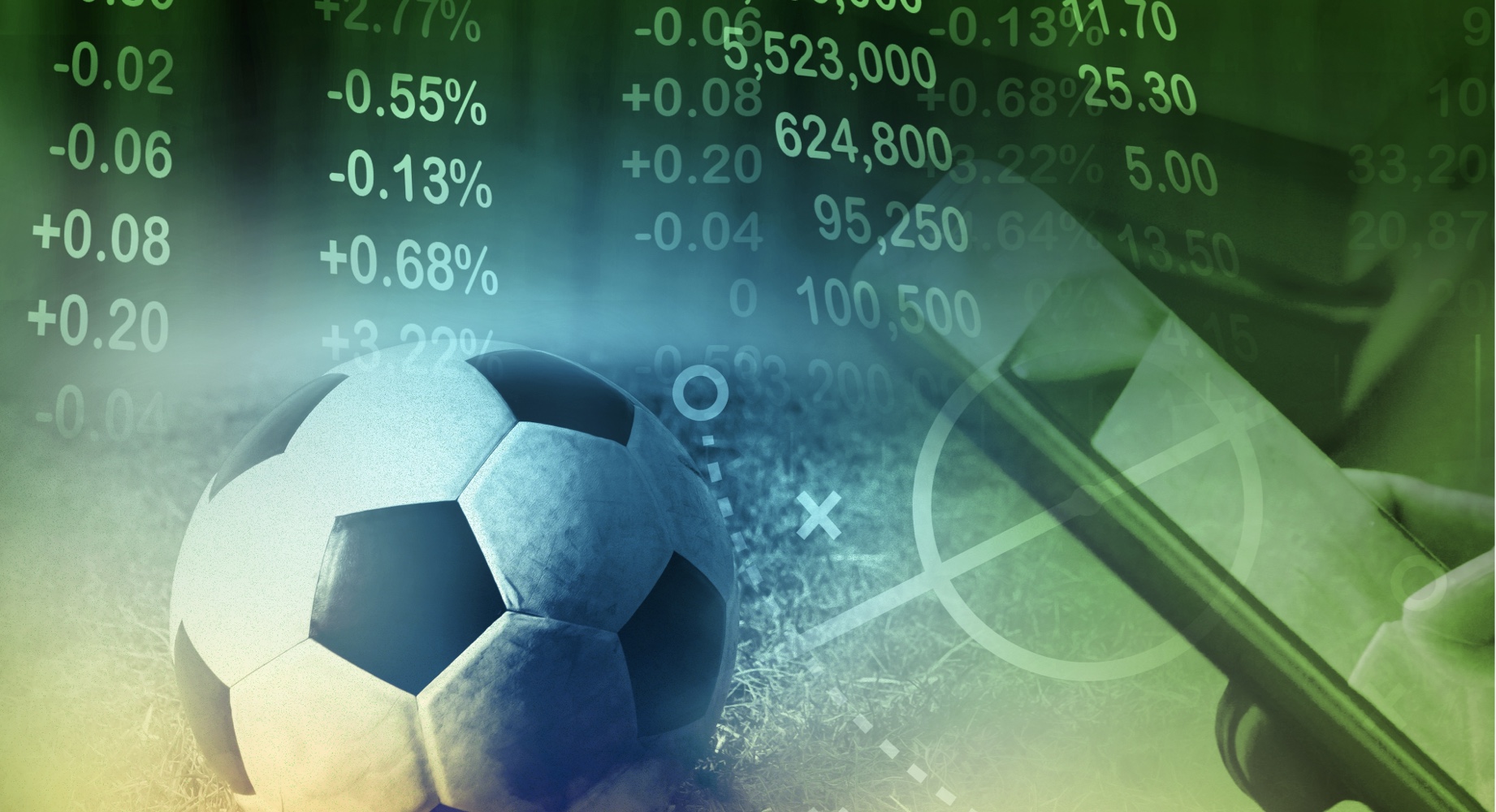 How Does World Cup Spread Betting Work?
World Cup spread betting gives you an opportunity to bet on markets like total tournament goals, total tournament corners, and the fastest tournament goal in a way that fixed-odds betting simply can't.
For example, if you 'buy' on the total tournament goals and the spread is exceeded early on, you can watch the remaining matches knowing that every goal increases the amount of money you win.
World Cup spread betting can also be applied to outrights, as well as group matches and even player performance. Let's discuss World Cup outright and group spread betting markets.
2022 World Cup Outright Index
2022 World Cup Outright Index
You can bet on the outright winner of the World Cup via spread betting. Your winnings are determined by the team's progress in the competition. Here's the points breakdown:
Winner = 100pts
Runner-up = 75pts
Lose Semi-Final = 50pts
Lose Quarter-Final = 25pts
Last 16 = 10pts
All others = 0
If you have ever had a fixed-odds bet come painstakingly close to winning only to lose last minute, you'll understand the benefit or using World Cup spread betting for outright markets. Even if you don't win, you can alleviate your losses if you only just miss out.
On the flip side, if you're way off, you could lose more than your original stake. For example, if you bet on favourites Brazil to win the World Cup 2022 and they somehow get eliminated in the group stages, they'd be awarded zero points – which means a much bigger loss.
2022 World Cup Group Index
2022 World Cup Group Index
Each World Cup group consists of four teams, with the winners getting 50 points in the spread betting index and the last-placed team getting none. Here's how the group points work in World Cup spread betting:
Winner: 50pts
Runner-up: 25pts
Third: 10pts
Fourth: 0pts
As with the World Cup spread betting outright market, the closer your team comes, the less damage will be done. So, a team finishing second instead of first would likely result in a smaller loss than if you made a fixed-odds bet, where you'd lose 100% of your stake.
World Cup Spread Betting 'Buy' Example
World Cup Spread Betting 'Buy' Example
If you're new to spread betting on the World Cup, the terms 'buy' and 'sell' might be a bit confusing. To simplify it in your mind, you could just think of 'buy' as being 'more than' and 'sell' as being 'less than'.
Let's say you want to place a bet on Cameroon vs Brazil on 2 December, and you believe there will be several goals. The 'spread' is set by the bookies, and in this case, they've deemed it to be 2.8 – 3. That means, if you want to 'buy', you can do so at 3.
But what does that mean? Well, if there are more than three goals, you'll make profit. If there are less, you'll lose. And the number of goals (in either direction) will influence how much you win or lose.
For instance, imagine you 'buy' £10 at 3, and Brazil win 6-1. That's a total of seven goals, which is four goals over the three-goal spread. Here's how to calculate your winnings:
(Total goals – 'buy' amount) x stake = profit
Using our numbers, this means (7-3) x 10 = £40
If, on the other hand, the match ends 0-0, that would be three goals less than you predicted. Three multiplied by your per-goal stake means a loss of £30.
World Cup Spread Betting 'Sell' Example
World Cup Spread Betting 'Sell' Example
Selling is the opposite of buying, which means you're betting on the total number in question being less than the spread.
For example, let's say the bookies predict a fiery affair when neighbours England and Wales meet in Group B on 29 November.
It's 10 points per yellow and 25 per red, with the sell action set at 38 points. You sell £10 at 38, but the game is as clean as they come, with zero points for bookings. You'd pocket £380.
Had you bought at 42, you'd have lost £420.
Hints and Tips for World Cup Spread Betting
You should now have a better understanding of World Cup spreads and how they work. If you're still a little hesitant, don't worry – check out our top five World Cup spread betting tips below:
Prepare for the Worst
It might not sound very fun, but you should always prepare for the worst with World Cup spread betting. This is because you can lose more than your original stake. If you're way off the mark, your losses can add up.
If the potential losses are too large, avoid the bet. Although some online bookmakers allow you to cap your maximum winnings and losses.
Use the Info Button
To avoid making any mistakes, look out for the 'i' logo next to the bet you're about to make. This should bring up a useful info box. For example, if you're looking at the World Cup outright index, you might see France available to buy at 42.
When you hover over the info box, you'll be reminded of how many points they'll get for each stage – and realise they'd have to reach at least the semi-finals to turn a profit.
Stick to Your Plan
Whether you love or hate spread betting, there's no denying that it's an exciting way to bet. But stick to your game plan. If you have no idea how many corners there'll be in a World Cup match, don't bet on that spread just because it's there. Stick to the predictions and markets you already understand.
Use a Calculator
Many of the best online bookies which offer World Cup spread betting also have a spread betting calculator. This allows you to select the market you want to bet on, type in your stake, and drag the slider left (for the sell side) or right (for the buy side) to figure out how much money you could potentially win or lose. This is a quick and fool-proof way to check the odds before placing a bet.
Compare to fixed odds
Part of the allure of spread betting is that your winnings can multiply quickly – but this is also something to be careful of. If you're anticipating the potential returns on a seven-goal thriller, stop and consider if you really think that's going to happen.
If it were a fixed-odds bet, would you really bet on 4,-3, 5-2 or 6-1? This can be a good reality check if you find yourself getting carried away with World Cup spread betting.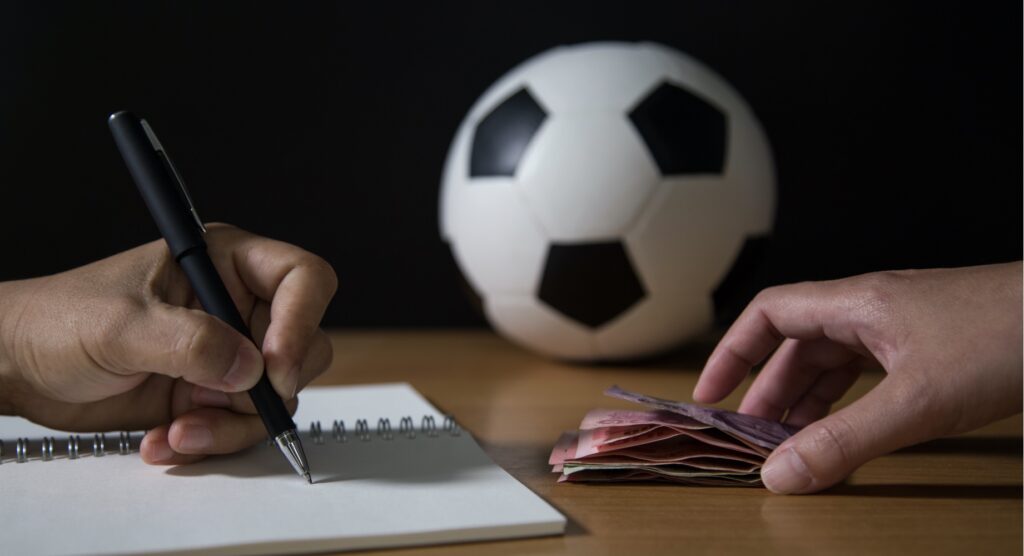 Benefits of a World Cup Accumulator Bet
World Cup accumulators are also massively popular. Part of the reason for this is due to the fact that multiple games are played each day. At the World Cup 2022, you can enjoy up to four fixtures per day – and an accumulator allows you to bet on all four outcomes on a single bet slip.
Similar to World Cup spread betting, odds can also rocket if a few things go your way in an accumulator. The risk of losing is greater, as only one result needs to go against you. But when World Cup accumulators do land, you'll make more profit than you would on a series of single bets.
World Cup Accumulator Betting Tips
If you're looking to place some World Cup accumulator bets, we've got a few simple tips you can follow that should boost your odds of turning a profit throughout the tournament in Qatar.
Here's our top five World Cup accumulator tips:
Stick to a Budget
Create a budget for World Cup 2022 and break it down into how much you want to spend on each stage – then stick to it. You should never chase losses.
Bet on Teams You Know
If there's a day when lots of teams are playing who you have little knowledge of, stick to only those you know. For example, on 25 November, many bettors will have little knowledge on Iran, Qatar, Senegal, and Ecuador – so it could be best to bet on England vs USA.
Don't Chase Odds
When putting a World Cup accumulator together, you may be tempted to add just one more fixture to boost the odds. Don't – stick to your game plan instead.
Mix Up Markets
World Cup accumulators are very common these days, meaning you can usually bet on all sorts of different markets. Consider all aspects when piecing your acca together.
Have a Day Off
There won't be good value on accumulators every day of the World Cup, especially in the knockout stages. If you can't find a good accumulator, leave it and check the next round of fixtures.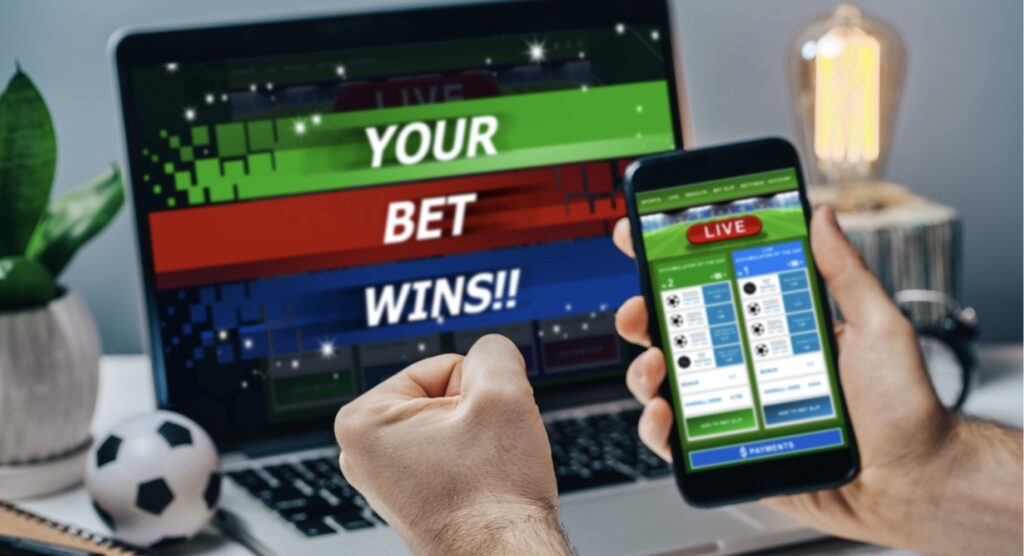 World Cup Group Winners Accumulator
If you'd rather follow our World Cup betting predictions, we're happy to share them with you – and hopefully we'll all be celebrating by the end of the group stage!
Here's our World Cup group winner accumulator:
Argentina to win Group C (2/5)
France to win Group D (2/5)
Brazil to win Group G (2/5)
Uruguay to win Group H (2/1)
Combined accumulator odds: 7/1 at bet365
World Cup Match Betting Accumulator
Fancy backing some match winners instead? We've got you covered; here's our recommended World Cup match winner accumulator:
Qatar to beat Ecuador – 20 Nov (23/10)
Denmark to beat Tunisia – 22 Nov (1/2)
France to beat Australia – 22 Nov (1/5)
Belgium to beat Canada – 23 Nov (1/4)
Uruguay to beat South Korea – 24 Nov (3/4)
Combined accumulator odds: 12/1 at bet365
FAQs
What is an index bet?
An index bet is a spread bet where the participants you bet on earn points and this determines how much you win. This could be points per booking, points for progressing in a tournament, or more.
Which football betting strategy is best?
Stick within your budget, bet on teams you know, and hunt for value in the markets. For more in-depth World Cup betting tips, read our expert guide to World Cup spreads and accumulators.
What is the best World Cup 2022 accumulator?
We're backing France, Brazil, Argentina and Uruguay all to win their groups as our top tip for a World Cup accumulator. You can get odds of 7.23/1 at bet365.
Can World Cup betting be profitable?
Yes, many football fans profit from World Cup spread betting and accumulators. Follow our expert tips to boost your odds of profiting from Qatar 2022.