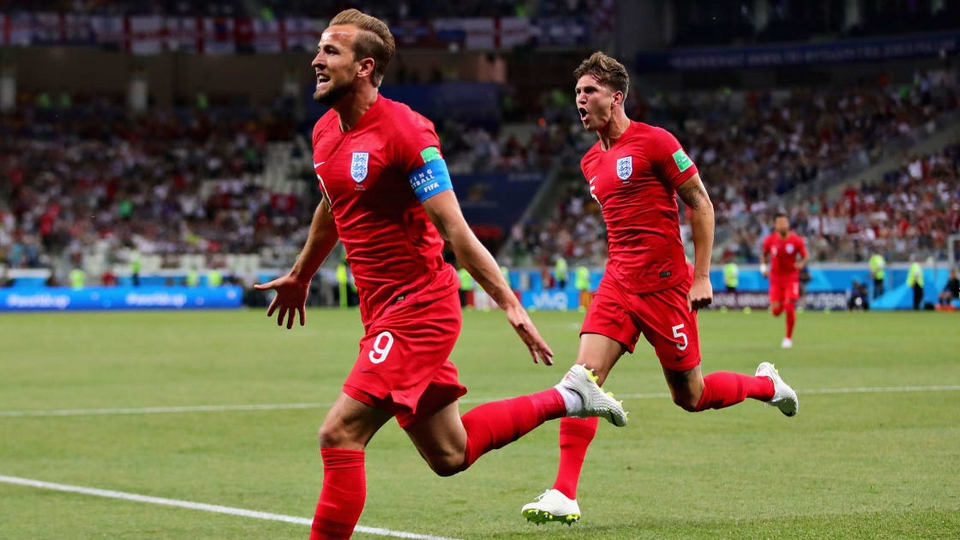 Following that madcap weekend of action and unexpected drama, Monday looked as if it was deliberately dialling down the tone so that we could all regroup and catch our breath but this World Cup has thrown us one curve ball after another. None of the three matches played today will be remembered as classics but they were certainly tense in places.
Granted, the opening game between Sweden and South Korea didn't fall into that category and, apart from Sweden grabbing the win, the standout feature of this encounter was the number of fouls and the staccato nature of play as a result. VAR came to the rescue from Sweden's point of view and, yet again, got the call right although there is now a suspicion that referees are happy to forgo making a penalty call themselves, safe in the knowledge that the boys in the van will do so.
Belgium took their time to get up and running but their class and talent told in the end. They have tactical, and possibly personnel, issues that they need to address before they come up against teams of higher quality than they faced in Panama, however. The final match was the tensest of the day. England, a team that habitually suffers the slings and arrows of outrageous and comedic fortune, did their very best to invite the wrath of their rabid red tops back home but, for now, the gutter press will have to keep their knives sheathed as Harry Kane saw his boys home with three points in the bag.
Tunisia 1-2 England
England arrived in Russia this year in the most low-key manner possible. Traditionally, they have considered themselves one of the world's heavy hitters on the football scene but decades of hurt, disappointment and despair have tempered expectation; outwardly, at least. If this squad of players were called anything other than 'England', there's a chance that neutrals would give them a better chance but the hand of history weighs heavily on this national team. Tunisia weren't interested in being a footnote, however, and were quietly confident that they could cause an upset.
Things didn't start well for them, though. England immediately went on the attack, forcing a couple of scrambling saves from the Tunisian 'keeper, one of which forced him off with an injury in the 13th minute. One of his last acts before trudging to the sidelines was to see Harry Kane slot England's opening goal of the campaign past him in the 10th minute. Thereafter England were the dominant team but struggled for cohesion in the attacking third. At the back, they were unnecessarily loose at times and afforded Tunisia chances that the North African side would have difficulty crafting for themselves.
England should have been out of sight but continued to squander their chances. And then they went and did what England do so often – shot themselves in the foot. A cross from Tunisia came in from the right and Kyle Walker decided the best way to deal with the attacking threat was to swing an arm into his man's head – penalty. Ferjani Sassi stepped up and slotted it by Jordan Pickford into the England goal.
It was a helter-skelter half and if England possessed a smidgen more composure when it was most required, they would have had several goals to their name. They were excellent at times and were too hot to handle for Tunisia but they kept making mistakes when they needn't have done. Gareth Southgate was to earn his crust at halftime.
Out they came for the second half with no changes to either side. Were we in for an explosive second half, would this brave new England side show us what they can do? They did, in fact, show what they can do but sadly for England fans, it wasn't all that much. It's fair to say that they were even more disjointed in the second half; they had more possession, sure, but they really hadn't a clue what to with it against a Tunisia side that were happy to sit deep and foul with abandon. Maybe it was all the misses from the first half that were playing on their mind.
Time ticked on and with 90 minutes showing on the clock, it looked as if it was to more heartbreak for England but, in the end, Tunisia's naivety counted against when they gave away a corner when it was easier to boot the ball up the pitch. From the resulting corner, Harry Kane's marker decided to run away from him and leave the marksman alone at the back post. Harry Maguire nodded it over to him and he stuck it in at the near post. Two minutes later and the game was done. England struggled but it will be easier for them to work on these issues with an opening win in their back pocket.
Can England put the scare behind them and beat Panama in the next match? Sign up to the bookies below for the best odds and betting offers:
Sweden 1-0 South Korea
The first game of the week and possibly not the most popular one for neutrals to sacrifice precious time for, certainly very few bosses were likely to have been petitioned for time off work to watch this. Holding fire for other matches would have been the right call for those with no access to matches during their working day as this match was the ugly duckling that never grew up. Sweden had played six friendlies this year scoring three, conceding four and winning just once so we weren't expecting fireworks.
One win in six friendlies for South Korea coming into this competition didn't indicate a team that was whirring well either and they picked up in this game where they left off by sitting deep and looking nervy. Their star man, Son Heung-min, started on the left but then swapped to the right but to no avail. A couple of breaks aside, he couldn't manufacture much for his teammates who were slow to keep up with him purely as a result of sitting too deep. Sweden fashioned some crude chances that they couldn't finish but at least they were close to their opponent's goal. However, this was a Sweden team who hadn't scored any type of goal since a friendly in March so nil-all at halftime wasn't a great surprise.
The second half didn't differ all that much although South Korea did up the pressure on Sweden and spend more time further up the pitch, but it was still an affair that was overly dominated by fouls, shirt pulls and the referee's whistle. On 65 minutes, Sweden had a shout for a penalty but the ref waved the appeals away and South Korea made their way up the pitch much to the disgust of Sweden. That wasn't the end of it, though – the ref called for a stop in play so that he could consult VAR on the sideline. Given the chance to review the footage, he decided that he erred with his initial decision and awarded the penalty. The captain, Andreas Granqvist, stepped up and coolly slotted home – one nil Sweden.
The onus was now on the Asian team to fight back and they did try, creating more chances as they went but this was largely down to Sweden dropping off, relatively safe in the knowledge that their opponents weren't too much of a threat to them. It continued to be a fractious affair with players from both sides collapsing under the slightest of touches but Sweden were the only team to benefit from it. Time rolled on but you never felt as if South Korea would score; Robin Olsen never felt a sting on his gloves between the sticks. Tactically, South Korea got it all wrong and it was too late in the day for them to change after they went behind. This was their chance and with Mexico and Germany to follow, you wouldn't fancy their chances from here on in.
Belgium 3-0 Panama
Having witnessed some of the surprise results that have taken place so far in this tournament, it would have been a brave person or a fool to confidently back a big win for Belgium but just about everyone was confident that, whatever the scoreline, it would be the European side to prevail. In Panama's favour, they came into this game never having lost a game to Belgium; this was largely down to the fact that the two sides had never previously met but you must harvest hope wherever it grows.
Doubts about the tactical acumen of Roberto Martinez persist but with the wealth of talent and experience available on the pitch, this column expected so much more composure and wherewithal from the players in the first half. Yes, the defensive set-up of a back three seemed superfluous given the opposition but the coach could reasonably argue that they were starting as they meant to go. Panama, for their part, could take a lot of heart from their display in their first half. Even when they allowed themselves to become stretched, Belgium couldn't take advantage and looked laboured throughout. Outside of an unlikely goal, Panama would have been delighted to find themselves level going in at the break.
Starting the second half with no changes for either side, it looked as if Martinez had backed his starting 11 to right the first half wrongs and, after, two minutes, they repaid that faith. Dries Mertens put in a cross from the right and when it came back out to him, he volleyed it first time over the 'keeper's outstretched arms and into the back of the net. Was this to be the blast which blew the floodgates open? Not really. Panama began to attack and fashioned a couple of good chances for themselves, which they failed to convert. Belgium, too, began to hassle and hurry with more urgency but there was still a sloppiness to their play that they couldn't seem to shake.
That was until the triumvirate of Hazard then De Bruyne then Lukaku combined beautifully to allow the big man to finish with a header from about six yards out. With that goal, and with about 20 minutes left to play, a lot of the fight went from Panama's challenge. They tried but they were leaving too much space and they were once again punished on 75 when the aforementioned trio combined again, this time it was Hazard supplying the final pass for Lukaku to convert.
In the end, Belgium's class told but it took them a long time to click and there are issues in the set-up of that team which will be exploited by teams with the speed and quality to do so – Yannick Carrasco at wing-back being a case in point. Still, they got the job done and have a chance to address these issues on the training paddock. Panama gave notice of their presence and, as a result of their efforts against Belgium, will be fancied by many to get something against Tunisia in their final group match.
Belgium
England
Panama
South Korea
Sweden
tunisia