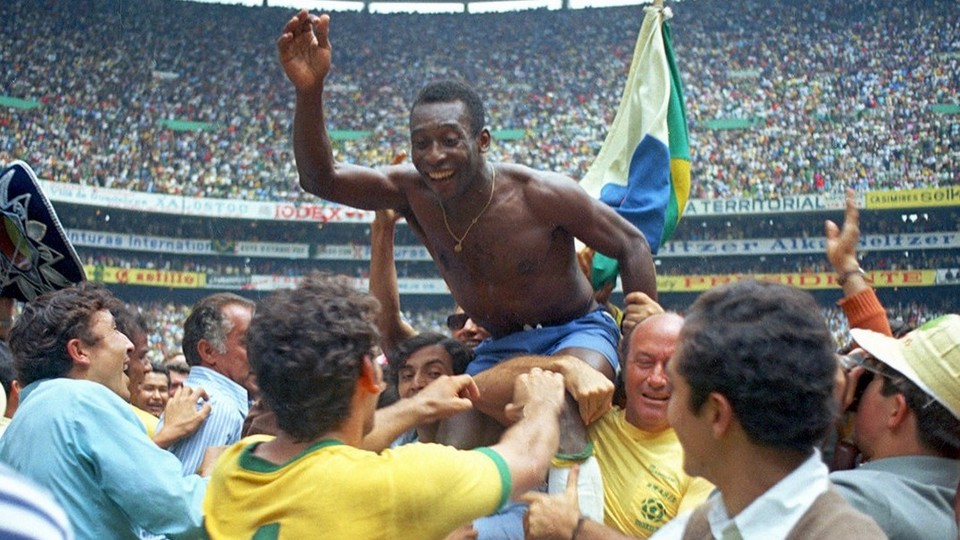 The Tournament Without a Final
Remarkably, the 1950 World Cup saw several teams refuse to participate with rumours persisting that India withdrew from the tournament because they were unable to play barefooted! A number of sides refused to take part in the qualifying rounds, most notably the Soviet Union, 1934 finalists Czechoslovakia, and 1938 winners Hungary. Various other teams withdrew during or after qualifying, including Argentina and Belgium. Of the 16 teams that originally qualified for the tournament, only 13 took part after India, Scotland and Turkey withdrew. India cited several reasons for pulling out, such as inadequate foreign exchange reserves and the long journey by ship, but FIFA's ban on barefooted players after the 1948 Olympics – where India had played barefoot – is also said to have contributed to the decision.
The 1950 tournament, held in Brazil, also goes down as the only World Cup not to have a final. The format saw the 16 teams (reduced to 13) divided into four groups of four in a round-robin format, with the winner of each group progressing to a final group stage which was also played in a round-robin format to determine the winner. Although Brazil were strong favourites to win, Uruguay shocked a home crowd of 199,954 at the Estádio do Maracanã to beat the host 2-1 and claim the trophy.
The Stolen World Cup Trophy
The Jules Rimet trophy, the original prize awarded to winners of the World Cup, has been stolen twice in its history. On Sunday 20th of March, 1966, the trophy was stolen from Westminster Central Hall where it had been on display prior to the tournament being held in England. Having been missing for a week, and been subject to a failed ransom bid, the Jules Rimet trophy was found by David Corbett and his now infamous dog, Pickles, who sniffed out the trophy in a hedge near to Corbett's house.
In 1970 Brazil was awarded the trophy to keep after winning the World Cup for the third time, but in 1983 it was stolen and has never been recovered. Thieves stole the trophy from the Brazilian Football Confederation (CBF)'s building, and when the suspects were caught, it was claimed that it had been melted down into gold bars. Doubts persist over the thieves' version of events – not least because the trophy wasn't made of solid gold – but it has never been found and a replica of the Jules Rimet trophy was awarded to the CBF in 1984.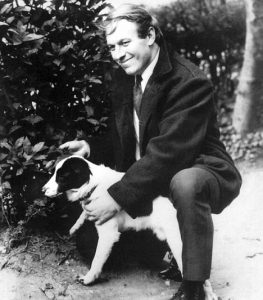 Caught With Their Pants Down!
Giuseppe "Peppino" Meazza scored more than 50 goals for Italy during his international career and led the Azzurri to two World Cups in 1934 and 1938. Widely regarded as one of the best of his generation and one of Italy's greatest ever players, his most infamous goal came in the 1938 semi-final against Brazil. Stepping up to take a penalty, his shorts fell down – the elastic around the waist giving way after being snapped in an earlier challenge. Undaunted, Meazza held the shorts up with one hand and scored past Brazilian goalkeeper Walter, who was still laughing as the ball sailed past him. Rather than celebrate the goal, Meazza's teammates surrounded him to protect his modesty until a new pair of shorts could be produced from the bench.
Another far less savoury story involves England striker Gary Lineker, who was in the unfortunate position of having to 'relieve himself' on the pitch during a match against the Republic of Ireland at Italia '90. The former Spurs striker and current Match of Day presenter admitted that after feeling ill at half-time, "it just came out" during the second half. The footage confirms Lineker's description when he says, "You can see me rubbing the ground like a dog", but he went on to quip, "it was the most horrendous experience of my life, but I tell you I never found so much space in a game than I did that night after that happened."
Fun Times at the World Cup!
It was reported that some 750,000 litres of beer were sold at stadiums during the 2010 World Cup in South Africa – equivalent to over 3 million beers! Those drinks probably helped to wash down the 390,600 hot dogs which were consumed by fans at the same tournament.
Research has shown that the World Cup can also work as an aphrodisiac, with birth rates in Germany said to have increased by a whopping 10% nine months after the country hosted the 2006 competition! To put that in perspective, birth rates are generally very stable and rarely fluctuate beyond a margin of 1%. Researchers say that when women are happier, hormones are released which make them more likely to become pregnant – so the excitement of the World Cup can often result in a baby boom. We suspect it may also have something to do with the increased alcohol consumption too!
Pre-Match Rituals
Legendary Soviet goalkeeper Lev Yashin was known as the 'Black Spider' due to his signature all-black kit and his ability to stop shots as if he had more than two arms. He played in three World Cups for the Soviet Union (1958, 1962, and 1966) and is regarded as one of the finest goalkeepers to ever play the game. When asked about his pre-match routine, he gave the best response we've ever heard of how best to prepare for international football, saying, "have a smoke to calm your nerves, then toss back a strong drink to tone your muscles."
You can bet on anything at the World Cup – even a drunk goalkeeper! – so check out the best odds with these top bookies:
Fast Facts and World Cup Records

The record for the most goals scored in a World Cup finals tournament is held by Just Fontaine, who notched an incredible 13 goals for France in the 1958 renewal.
The most goals scored in one match at the World Cup finals is five, scored by Oleg Salenko in Russia's match against Cameroon in 1994.
Germany's Miroslav Klose holds the record for the most goals scored at World Cup final tournaments overall, finding the net 16 times for his country between 2002 – 2014.
The most goals scored by a team in a single match is the ten scored by Hungary in their 10-1 demolition of El Salvador in 1982. Laszlo Kiss came off the bench in this match to score three times, becoming the only substitute in World Cup history to notch a hat-trick.
The fastest ever World Cup finals goal was scored by Hakan Sukur – the Turkish striker finding the net after just 11 seconds against South Korea in 2002.
Five players have scored two World Cup hat-tricks – Sándor Kocsis ( Hungary, 1954), Just Fontaine ( France, 1958), Gerd Müller ( West Germany, 1970) and Gabriel Batistuta ( Argentina, 1994 & 1998) – But England's Geoff Hurst remains the only man to score a hat-trick in the World Cup final (1966).
The highest-scoring World Cup finals match in history is the Austria Switzerland fixture in 1958, the two sharing 12 goals as Austria ran out 7-5 winners.
Current European Champions Portugal holds the record for the greatest ever come back at a World Cup finals. After trailing 3-0 at half-time to North Korea in 1966, the Portuguese side stormed back to win the game 5-3.
Disciplinary Records
Jose Batista has the unenviable record of receiving the fastest red card in World Cup history, the Uruguay player being given his marching orders after just 56 seconds against Scotland in 1986.
Argentina defender Pedro Monzon became the first ever player to be sent off in a World Cup final when he saw red in 1990 against Germany. He was quickly joined in the dressing room by teammate Gustavo Dezotti who also saw red later in the game, reducing Argentina to nine men.
Three other players have the dubious distinction of being sent off in the World Cup final – Marcel Desailly (France, 1998), Zinedine Zidane (France, 2006), and John Heitinga (the Netherlands, 2010).
Argentina striker Claudio Caniggia is the only player to be sent off without taking to the field after he was given his marching orders from the bench during a match versus Sweden in the 2002 tournament.
Surprisingly, French playmaker Zinedine Zidane features among two players to have received the most cards at World Cup finals. Both Zidane and Brazilian defender Cafu were given 6 cards each at World Cups during their illustrious careers.
Zidane also shares an honour with Rigobert Song of Cameroon – they are the only two men to be sent off twice at World Cups.
Referees do their best not to be noticed during the game, but English referee Graham Poll will go down in history for brandishing three yellow cards at the same player before sending him off. The mistakes happened in a fixture between Croatia and Australia at the 2006 World Cup where Poll cautioned Croatian defender Josip Simunic three times before finally giving him a red card.
Youth and Experience
The most experienced player in World Cup history is legendary Germany midfielder Lothar Matthias, who appeared in 25 finals matches between 1982 – 1998.
The oldest player to win a World Cup is Italian goalkeeper Dino Zoff, who was 40 years and 133 days when Italy beat Germany to lift the trophy in 1982.
The oldest player to appear at a World Cup finals is Colombia's Faryd Mondragón, who was 43 years and 3 days when he took to the field against Japan in 2014.
The youngest ever player to appear at a World Cup finals is Northern Ireland's Norman Whiteside – the former Manchester United player turned out for his country at the tender age of 17 years and 41 days.
Whiteside took that record from Pele, but the Brazilian legend remains the youngest player to play in a final at 17 years and 249 days when he helped Brazil to victory in 1958. Pele also holds the record for the youngest goalscorer at a World Cup, youngest scorer of a hat-trick, and youngest scorer in a World Cup final.
Italian defender Paolo Maldini has played the most minutes at World Cups, racking up an impressive 2,217 minutes for Italy between 1990-2002.
Brazilian right-back Cafu is the only man to play in three World Cup finals, appearing for Brazil in 1994, 1998, and 2002.