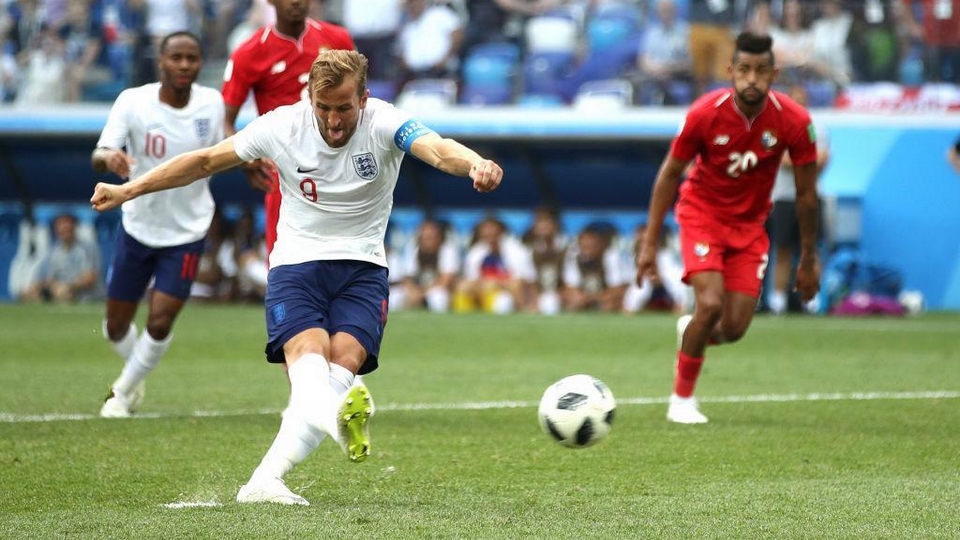 The day began with rumours of huge unrest in the Argentina camp. Given their atrocious start to the World Cup campaign, perhaps this was to be expected; staring at Group Stage exit tends to focus the mind. If the whispers were to be believed, Lionel Messi and Javier Mascherano had effectively taken control of affairs and would be calling the shots regarding selection and formation for the last game.
Matters on the field were more straightforward. England took on a Panama team who were beaten 3-0 by Belgium in their opening game and stuck a half dozen by them in a 6-1 route. Harry Kane bagged a hat-trick by way of two penalties and a deflection which he knew nothing about but his dream of claiming the Golden Boot is very much in play.
Japan and Senegal duked it out to the tune of an entertaining two all draw. The Senegal team started the stronger but Japan grew their way into the game and finished the better. Some dodgy goalkeeping gifted each side a goal; given they effectively cancelled each other out, little harm was done and was it was quite funny for the neutral.
Colombia and Poland squared off having lost their respective opening games. A loss for either side would see them book some early flights home. Poland started well and bossed Colombia for the opening 20 minutes in a fractious enough affair but gradually Colombia found their feet and they turned on the style big time. The 3-0 scoreline doesn't do justice to the beating they handed out to a lacklustre and listless Poland. It was one hell of a game to finish the second round of matches.
England 6-1 Panama
On a very hot afternoon, England and Panama met in battle. It was a war that only England could win but at what cost against an extremely aggressive and physical Panama side who set out from the off to batter and bruise England? Just minutes into the game, Jesse Lingard took an elbow to the head in Panama's penalty area but the ref, somehow or other, awarded the free against him. That really set the tone for what followed in the first half.
Eight minutes and England got their first goal. It took a while to get there as the referee spent an age speaking to Panama's defending in a vain attempt to dissuade them from wrestling in the penalty area before finally the corner was whipped in and the only England player that wasn't being manhandled, John Stones, headed it home unmarked.
Twenty minutes and England had their first penalty when Lingard was upended in the box by two Panama players. Following even more theatrics from Panama's players on the edge of the box, Harry Kane eventually blasted the ball home to make it 2-0. The captain remained the epitome of calm as all around him tempers flared.
England were in control and with the two-goal cushion were able to maintain control of proceedings. Then, with under 10 minutes of the first half left to play, a flowing give-and-go between Lingard and Raheem Sterling saw the former blast a beautiful shot from about 20 yards out around the 'keeper and into the top corner. It was a definite contender for goal of the tournament.
The first half ended in a flurry of goals for England. First, John Stones, again, headed home after Sterling's initial header was palmed away and then Harry Kane, again, scored a penalty in the 45th minute after he was dragged to the ground in the area. The referee, as well as England, was all over Panama. Five goals to the good after 45 minutes is an excellent return in anyone's book. The downside was England's defence which looked worryingly unsure of itself. Sloppy passes and poor decision-making by all three of their centre-backs against a team of Panama's quality was a worry in and of itself even without the concession of a goal.
Come the second half, Kane got himself his hat-trick – only the third England player to do so at a World Cup – in a rather fortuitous manner after Ruben Loftus-Cheek's shot came off the heel of Kane and looped into the goal. The manager subbed him at that point and brought on Jamie Verdy for his first taste of World Cup action. The half meandered on.
In the 78th minute, England, as has been their wont defensively, came unstuck and failed to deal with a free-kick into their box which an unmarked Felipe Baloy steered past Jordan Pickford. It was no less than Panama deserved for keeping their heads up in the face of a heavy defeat. They were less interested in kicking their opponents in the second half, instead turning their attention to the ball. England, with the win safely in the bag at such an early stage, were hardly going hell for leather and decided to conserve energy which may have led to the drop in concentration which allowed Panama to score.
The rest of the half played out with little incident and Harry Kane picked up the match ball after the full-time whistle. The striker has now scored five goals in his first two matches and any team lucky enough to have a goal scorer in this kind of form can have reasonable expectations of going deep in the tournament. They still have problems at the back and if an extremely limited Panama side can cause the sort of jitters we saw in this match then it's a sure thing that better teams will do even more damage. It's a good thing for them that they have that man Kane up front.
Can Harry Kane bag the Golden Boot? Get the best odds with our top bookmakers here:
Japan 2-2 Senegal
Senegal took the game to Japan and forced a number of early corners which weren't dealt with at all convincingly by the Asian team. Senegal looked, and indeed were, both bigger and taller than Japan so trouble at set-pieces was to be expected. It didn't take long for them to take the lead when, after yet another cross was poorly dealt with by Japan, Senegal saw a shot punched by Eiji Kawashima onto the knee of Sadio Mane who will hardly be credited with an easier goal.
Japan were finding it difficult to get through a well-marshalled Senegal midfield and the disparity in physicality told time and again. Senegal were very much the team in control and looked unruffled; maybe that was the problem because they appeared to let their concentration slip. Japan continued to press without creating much up until a long ball to Yuto Nagatomo caught Senegal's defence out. The defender fed Takashi Inui who curled the ball in at the far post to level the match. Their one moment of real quality had come up trumps for them. As might be expected, that goal gave Japan a lot of encouragement and they saw out the remaining 10 minutes of the half without being unduly troubled by a slightly bewildered Senegal.
Japan started the second half the stronger of the two teams, certainly, they seemed to have more confidence in their style of play than their opponents had. Senegal were having trouble getting Mane into the game and when they did, he didn't do all that much with it. Compared to the first half, it was a scrappy affair with Japan edging the exchanges. However, with their one phase of real quality, Senegal re-took the lead in the 71st minute. A cross was flashed across the six yard which evaded by defenders and attackers but Moussa Wague, the 19 year old full-back, smashed it home.
Japan responded by making some changes and throwing on more attacking players. Their boldness paid off when some shambolic goalkeeping opened up the opportunity for Keisuke Honda to drive the ball home after 78 minutes. All of a sudden, it was Japan who were in the driving seat yet again; Senegal were rattled and disjointed, Japan were composed and driven. The match petered out without any real clear-cut chances for either team and the referee blew it up with no change to the score line.
Following the fading of their physicality, Senegal's threat receded and Japan stepped into the gap afforded them, especially in the second half. Both teams benefitted from some poor goalkeeping but they can take succor from the fact that they took advantage of the mistakes when they occurred. A draw wasn't a bad result for either team, leaving them both on four points after two games played.
Poland 0-3 Colombia
The two pre-tournament favourites to qualify from the group lost their opening games and simply couldn't afford a loss here as this would guarantee them tickets for the journey home. The stakes could hardly have been higher for a pair of teams who expected bigger and better things of themselves. With the knowledge of what would be should they lose, it was understandable that this tension translated itself to a scrappy, fractious affair on the pitch.
Poland began with slightly more composure than Colombia but it was the South American team who eventually looked the stronger, exerting more control in the middle of the park and creating the better chances. Poland could not get the ball close enough to Robert Lewandowski for him to cause any damage and instead had to busy themselves in an increasingly frantic rearguard action. It was telling that it was Wojciech Szczesny rather than Lewandowski who was the more involved in proceedings.
Colombia eventually broke the deadlock with just over five minutes of play left in the half. James Rodriguez hung a lovely ball into Poland's box and Yerry Mina headed home from four yards out. It was the culmination of some clever work from a corner and Colombia were worth every penny of it. Poland's defending, however, was abysmal. That was to be the only goal of the half. Poland just weren't at the races whereas Colombia were fighting for every ball; were that situation to remain unchanged in the second half, Poland would surely be sunk.
The second half begun much as the first had finished: Colombia marauding forward at will and any attacks that Poland managed to muster failing at the last, either through poor passing or good Colombia defending. Poland finally got something to hang their hopes on following a lightening quick break from the back which nearly caught Colombia on the hop. Only for David Ospina's effective rush, Lewandowski might well have been in. Still, it represented a shift in fortunes for Poland. They began to see more of the ball as Colombia's attacking impetus began to peter out. Unfortunately, they just couldn't make that period of dominance count and, as is so often the case, they were punished for it. With little over 20 minutes to play, Radamel Falcao beat a poor offside trap and put the ball past Szczesny and into the net. El Tigre had roared and Poland looked cooked.
Five minutes later and the shutters effectively came down on any residual hope that Poland may have entertained. A wonderful pass from the left wing straight across the pitch picked out Cuadrado's surging run from deep. The winger kept his composure as he bore down on goal and slotted the ball home to the left of Szczesny. And that was pretty much that. Poland, terrible in their opening game, were terrible again against Colombia. Barley able to muster any concerted resistance and lacking direction, they looked like a beaten docket after 20 minutes of the game when the score was still level. Colombia showed their class in this match with Cuadrado, Quintero and Rodriguez being particularly impressive. So long, Poland. Welcome back to the party, Colombia.
Colombia
England
japan
Panama
Poland
senegal