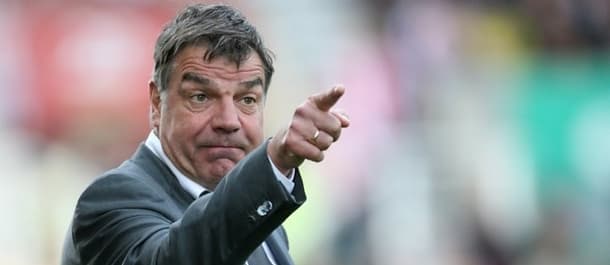 The dust has barely settled on England's exit from Euro 2016 but the bookmakers have already set the markets for the next manager, and on the face of it there are no outstanding candidates. Gareth Southgate has been installed as the early favourite after his good work with the under-21 side, but he looks every inch a false favourite with less than stellar club experience to his name, notwithstanding the fact that he is well known and well liked within the FA.
It's not the first time that England have been searching for a new manager without a great selection to choose from, but it could be the first time in a long time that English football has fallen so deeply into the doldrums and that makes the FA's decision vital this time around. The Premier League is arguably the world's top division but when players pull on the white of the national side they are often unrecognisable when compared with the form and ability they show for their club sides.
What Does the England Team Need?
Pride will be the word banded about regularly after the debacle that was the Iceland match in the round of 16 at Euro 2016. The Icelandic side showed exactly what can be done with team spirit, organisation and a solid system, putting in a superb performance that made them so much more than the sum of their parts. Italy have also been notable during the competition as a team that doesn't have superstars but has played with incredible passion and fight, producing excellent results against Spain and Belgium through sheer endeavour.
Those are traits that are usually taken for granted in an England side, but were sorely lacking against Iceland as 11 players failed to do the basics and performed as if they were strangers on the pitch. Their natural abilities as players are not in question as we've seen how they play during regular seasons, but international football is unforgiving and a lack of organisation and tactical nous will always be exposed. Pragmatism might just be the way forward for the FA, but they also have to consider many other variables when making their decision.
English Contenders
Gareth Southgate is the current favourite at 2.75Bet €100 to win €2757/4Bet £100 to win £275+175Bet $100 to win $2751.75Bet HK$100 to win HK$2751.75Bet Rp100 to win Rp275-0.5714Bet RM100 to win RM275 because he's the current coach of the under-21 side, and has just returned from successfully winning the Toulon tournament. However that came just a year after a poor performance in the under-21 European Championship and Southgate's experience as a club manager with Middlesbrough leaves a lot to be desired. He was at the helm when the Teeside club were relegated in 2009, and the FA may have cold feet about appointing a relatively inexperienced man – especially in the current climate.
Alan Pardew and Eddie Howe are both available at 13.00Bet €100 to win €130012/1Bet £100 to win £1300+1200Bet $100 to win $130012.00Bet HK$100 to win HK$130012.00Bet Rp100 to win Rp1300-0.0833Bet RM100 to win RM1300 and both have shown their abilities in the Premier League. Pardew has taken charge of West Ham, Newcastle and Crystal Palace in the top flight, but his reputation was tarnished at St James' park, and he hasn't had the best of seasons at Palace despite the FA Cup final appearance. Meanwhile Howe has earned huge praise for his work at Bournemouth, but it's his only real experience in club management and it's probably too soon in his career to be considered for such a huge step up.
Gary Neville is rated a 21.00Bet €100 to win €210020/1Bet £100 to win £2100+2000Bet $100 to win $210020.00Bet HK$100 to win HK$210020.00Bet Rp100 to win Rp2100-0.0500Bet RM100 to win RM2100 chance, while Brendan Rodgers is offered at 26.00Bet €100 to win €260025/1Bet £100 to win £2600+2500Bet $100 to win $260025.00Bet HK$100 to win HK$260025.00Bet Rp100 to win Rp2600-0.0400Bet RM100 to win RM2600 but neither make great appeal. Neville's stock has fallen dramatically after his time at Valencia and he was a part of Roy Hodgson's England set up. He is tainted by association and unlikely to be considered until he proves himself in the managerial field. Rodgers might have been a shoo-in when he was at the top of his game with Liverpool, but it all went badly wrong thereafter, and furthermore he has only just been appointed as manager of Celtic.
Sam Allardyce may not be everyone's cup of tea, but there are reasons to believe he will be given a chance and he represents a fair bet at 17.00Bet €100 to win €170016/1Bet £100 to win £1700+1600Bet $100 to win $170016.00Bet HK$100 to win HK$170016.00Bet Rp100 to win Rp1700-0.0625Bet RM100 to win RM1700 with Bet365, Coral and William Hill
He's the kind of manager that polarises opinion with a reputation for defensive and pragmatic football. Ironically those could be the very virtues that put him in with a chance. If there's one thing that is undeniable about Allardyce it's that he knows how to organise a team, and he has shown over many years in the Premier League that he can punch above his weight with limited resources. As manager of Bolton, Blackburn, Newcastle, West Ham and Sunderland he has never been relegated from the top flight, and after leading Sunderland to a great escape last season his stock has probably never been higher. He's never made any secret of his desire to manage the national side, and if the FA choose to opt for an Englishman (as they are expected to do) then he is right up there with a shot.
Foreign Contenders
The FA have been down the foreign manager route before with Sven Goran Eriksson and Fabio Capello, but the groundswell of opinion in the country is to appoint an English man for the English side. If they do opt to go against the fans wishes, there are plenty of viable candidates out there.
Jurgen Klinsmann has great experience with Germany and the USA and is quoted at 26.00Bet €100 to win €260025/1Bet £100 to win £2600+2500Bet $100 to win $260025.00Bet HK$100 to win HK$260025.00Bet Rp100 to win Rp2600-0.0400Bet RM100 to win RM2600 with several bookies. The though of a German running the England side will send shivers down many fans spines though, and at this point in time the FA will probably be doing all they can to avoid bad press.
Arsene Wenger is another option at 34.00Bet €100 to win €340033/1Bet £100 to win £3400+3300Bet $100 to win $340033.00Bet HK$100 to win HK$340033.00Bet Rp100 to win Rp3400-0.0303Bet RM100 to win RM3400 and he has shown his quality over many seasons in the Premier League with Arsenal. What goes against him is that his name is banded about every time the England job is up for grabs and he has always distanced himself from it.
Claudio Ranieri won the hearts of many neutrals with his work at Leicester last season and he's an outside chance at 41.00Bet €100 to win €410040/1Bet £100 to win £4100+4000Bet $100 to win $410040.00Bet HK$100 to win HK$410040.00Bet Rp100 to win Rp4100-0.0250Bet RM100 to win RM4100 . Of all the foreign managers in the running he is perhaps the one that England fans could get behind after showing great personality in leading Leicester to the Premier League title. Would he give up the chance to take his side into the Champions League though? He appears to be committed to Leicester and after asking all of his players to stay another year, it would be something of a surprise if his head was turned.
All in all England now need a steady pair of hands, a good organiser, and a man who can instil team spirit. He missed out ten years ago when he was interviewed alongside Steve McClaren and we all know how that panned out. Big Sam has gone on record saying he thinks his chance of getting his 'dream job' may have passed, but England's lacklustre showing at Euro 2016 might just have given him renewed hope of fulfilling the dream.
Tips Summary
Sam Allardyce to be the next England Manager
Odds: 17.00Bet €100 to win €170016/1Bet £100 to win £1700+1600Bet $100 to win $170016.00Bet HK$100 to win HK$170016.00Bet Rp100 to win Rp1700-0.0625Bet RM100 to win RM1700
England
England manager
England National Team
FA
Sam Allardyce