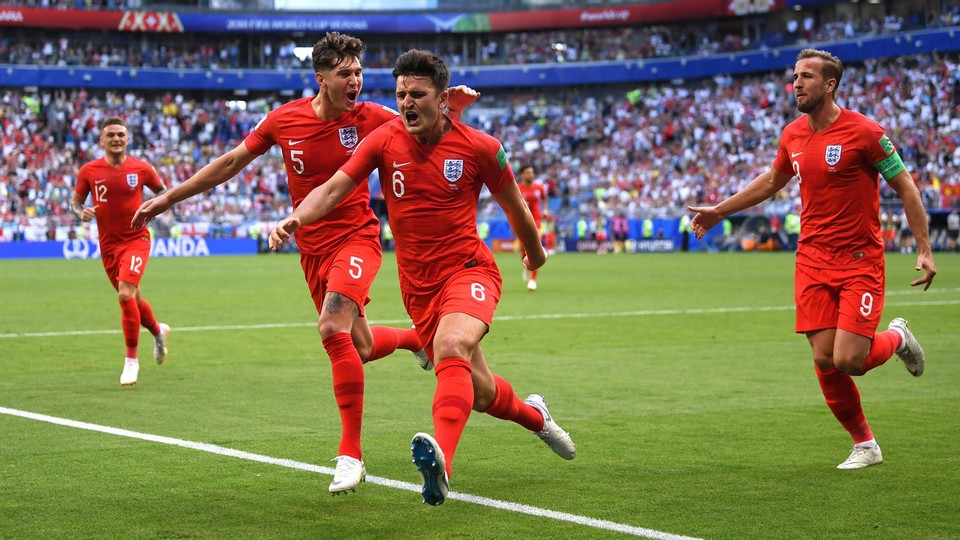 No-one imagined that the afternoon match would be one for the ages and, in that respect, no-one was disappointed! Sweden were so incredibly stodgy that they were effectively a caricature of themselves. A couple of isolated attacking moves aside, they didn't do enough during the game to have any complaints about the final score. England weren't outstanding but never had to be either. They won't have that luxury in the semi-final.
Most of us fully expected a one-sided affair in the evening game but Russia, not for the first time this World Cup, made fools of us all. Far more eager to take the fight to Croatia than had been expected, they played their part in a game of stupendous tension and drama. They didn't make it in the end but they didn't die wondering and have fought their way into the warmest parts of their compatriots' hearts. The tournament was all the better for it.
England 2-0 Sweden
In the beginning, it was Sweden who looked the more comfortable of the two teams. Rarely rattled by England, they were more than happy to take advantage of some shoddy play by, more often than not, Delli Ali. The attacking midfielder was a doubt in advance of the game due to injury, his lack of sharpness in the opening minutes seemed to confirm that he still wasn't right. England were too predictable and couldn't figure out how to break through the disciplined Sweden lines. There wasn't enough speed to their passing or thought process. It took 18 minutes before England managed a shot when Harry Kane stole the ball from Raheem Sterling's foot and curled the ball wide. This move did, however, signal a shift in gears for England and they began to play with the zip necessary to trouble Sweden.
Finding it next to impossible to break Sweden down from open play, a common feature of each England performance thus far, it looked as if they would need to rely on a set-piece yet again. And so it came to pass. After 30 minutes, Ashley Young swept in a corner and Harry Maguire powered a header home, which made it three goals from England's centre-backs up to that point in the World Cup. The goal seemed to whet the appetite of England and they began to create chances from – shock horror – open play. Sterling, in particular, was the main danger to Sweden, using his speed to play off the shoulder of Sweden's centre-backs and should have scored a goal himself just before half time.
The first 45 minutes saw next to no good Swedish play, even the concession of a goal didn't elicit the reaction that you would expect from a team in the quarter-finals of the World Cup. Their strength – defensive nous and discipline – now became their weakness as they didn't have the wherewithal to keep possession and put England's sometimes shaky defence under pressure. The question for the second half wasn't would they turn up but could they?
Sweden came out of the blocks in the second half and immediately put England under pressure but it didn't last long and England quickly began to apply the pressure once again. With barely a quarter of an hour played, England had doubled their lead. Sweden failed to clear the ball from the back and then made a mess of their offside line which left three players unmarked at the mere yards out – it was Ali who put his head to the first-time Jesse Lingard cross to give them a two-nil lead.
That Sweden's first corner of the match came in the 72nd minute tells you everything you need to know about their attacking threat to that point. They did create a handful of good chances but Jordan Pickford pulled off some excellent saves to keep them at bay. On the whole, though, Sweden looked like a functional team that lacked any and all creative spark. Emil Forsberg, their best player in that regard, hardly had a kick and was substituted as they chased the game. The best that can be said for them is that they made things tough for England at times but in all honesty, England had it easy for most of the match. However, credit where credit is due: England were an organized and effective unit for large parts and there is a conviction and belief in this group which has been cultivated by the manager, Gareth Southgate, that could see them progress further again.
Get the best odds on England to win the World Cup here:
Russia 2-2 Croatia (3-4 on penalties)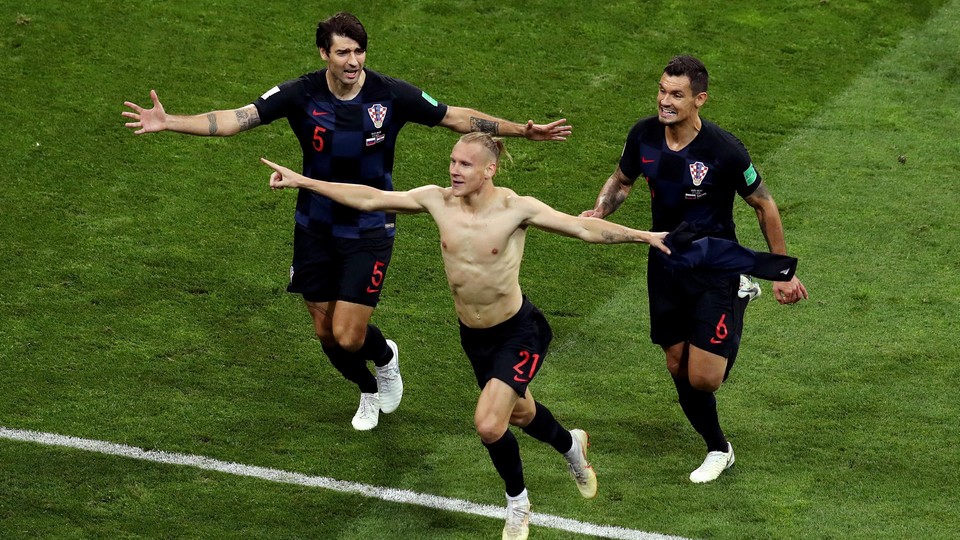 In a twist that no-one could truthfully see coming, Russia reached the last eight of the World Cup. They are a hard-running team who are particularly football averse insofar as they're not a team who are full of ideas and don't bother trying to pretend that they do either. In contrast, Croatia have a few players who positively love the ball and, at their best, can tear the most disciplined of teams apart. What transpired was an extraordinary and chaotic night that few of us predicted but all enjoyed.
Yet again, Russia didn't read the script that we'd set for them. This was an entirely different side to the one that manned the barracks against Spain. There was a certain confidence to their play. Yes, they defended in a low block at times but they were also aggressive when out of possession, pressing Croatia's defence high up the pitch. Croatia, with both Ivan Rakitic and Luka Modric at the base of midfield, didn't enjoy the close attention and found it a touch more difficult than they'd like to influence matters.
Half an hour in and the unthinkable happened – Russia skewered Croatia. Cheryshev was fed the ball 40 yards out and skipped past a weak Luka Modric tackle before sweeping it home from 30 yards out – Danijel Subasic didn't stand a chance. It was a moment of outstanding class and his fourth goal of the tournament. They hadn't had many shots but nor had they been negative in their approach and they were worth their goal.
Ten minutes later and Croatia, who looked drained of all spirit and belief, levelled matters. Mario Mandzukic, of all people, squared from the left for Kramaric to finish from eight yards out with five Russian defenders within yards of him. We say "of all people" but of course the big striker is well used to playing wide left for Juventus, much as he dislikes it. Still, Croatia might owe a debt of gratitude to Max Allegri for that goal.
It had been a compelling opening half. Russia rose to the occasion and put on a spirited show for their fans, crowned with a peach of a goal from Cheryshev. Croatia weren't brilliant but they did well to respond before the referee blew up for half time. Honours even at half time, the crowd were eager for more of the same in the second.
The last thing Croatia wanted was a scoreless second half but that's exactly what they got. It was a hectic 45, played out as if between equals. Croatia had the surplus of class but Russia never gave an inch and kept Croatia honest throughout. Modric, if anything, seemed to gain energy as the half wore on, constantly running at Russia's defence, demanding more and more of his players but they couldn't breach them. Russia hardly tested Subasic at all in the second half but Croatia never felt safe either.
Come extra-time, both teams were knackered. The heat and pace had taken their toll but it was Croatia who appeared to be suffering the most as Subasic looked to have tweaked his hamstring and Sime Vrsaljko had to be substituted, the fullback one of the last players his manager would have expected to take off. Then, with 100 minutes on the clock, Croatia took the lead. From a corner, Domagoj Vida got his head to the ball and it scooted by a couple of players before managing to find itself in the back of the net. Trailing by two goals to one, Russia had it all to do.
They couldn't force a goal in the first 15 minutes, their dream of progressing to the semi-final a quarter of an hour from ending. Things would change for them though and for the better. The clock read 115 minutes when they were awarded a free kick just outside Croatia's penalty area. In the ball swung and up rose Russia's Brazilian, Mario Fernandez, to glance it into the far corner. The stadium erupted as the net bulged. Russia were elated, Croatia were deflated – the tension was unbearable at a distance of thousands of miles, lord knows how the players felt. Those final minutes were utterly breathtaking, literally edge-of-the-seat stuff. And yet neither side could land the final, fatal blow and so it went to penalties.
The ultimate lottery, you feared for Croatia given the injury that Subasic seemed to have a problem with his hamstring and the fact that the statistics implied that host nations generally came through penalty shootouts. Croatia were about to buck those trends, however. Subasic saved the first Russia penalty and, although Mateo Kovacic saw his attempt saved, Russia's extra time hero, Fernandez, put his shot wide of the post. It fell to Rakitic to apply the killer blow which he did with a nonchalance that belied the incredible pressure he must have felt.
In a match of high drama and nerve-shredding tension, Russia came away with a huge amount of credit. It took 120 minutes and the fifth and final penalty to see them off but they eventually succumbed to an outcome most of us had written for them all of five games ago. As hosts they had enlivened and enthralled their compatriots, changing from no-hopers to the pride of this vast nation and for that, we doff our cap to them. Croatia, successfully navigating a penalty shoot-out for the second game in a row, are into the semi-finals and up against a buoyant England.
The 1966 winners and bookmakers will disagree with them but Croatia will be confident that they can account for them and make their World Cup final debut.