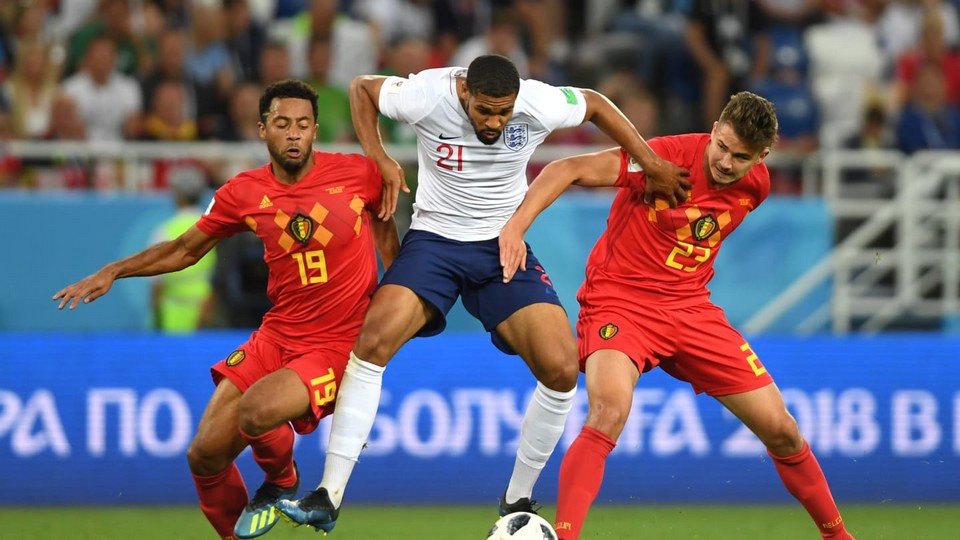 The following is a list of some useless inventions, some real and some imagined: shoe umbrellas, waterproof teabags, pet rocks, bottled Irish air, inflatable dartboards, fireproof matches, ropeless skipping ropes, paper trousers and shampoo for bald men. Oh yes, there's also the Third Place Play-Off – that, at the very least, is real.
If wish fulfilment in real time did actually exist, you can be damn sure that, following their respective semi-final defeats, both the Belgium and England players would have, with the click of their weary fingers, immediately transported themselves home or to the dream holiday destination of their choice. Anything but hang around and play a match that none of them wanted to play in front of a crowd who couldn't really be arsed being there either. The British have a lovely turn of phrase to describe events such as this – 'after the Lord Mayor's show' is the term used for a mundane, anti-climatic event which comes hot on the heels of a more exciting one. Interestingly, the proverb in full reads, "After the Lord Mayor's show comes the shit-cart" – that probably gives you a clearer indication of its more literal root.
There's the whiff of indignity to it all, an exercise in futility that does nothing other than tick a scheduling box for the bean counters. Forcing two teams into such a situation so quickly after they have had their hearts broken borders on the insulting not to mention the cruel. And yet, we will still be presented with all the hoopla that each preceding game suffered: the not-done-to-death-at-all Seven Nation Army entrance music and then the Sesame Street-style countdown from 10 before the referee blows to begin – it's just FIFA treating their 'customers' as if they're children with large wallets and credit cards; which is essentially what this exercise in infantilisation is all about.
If we were to reach for anything resembling positive – and it's quite a stretch – at least it's a chance for the fringe players to have a World Cup match all to themselves. Of course, the outcome doesn't matter a jot as there is no stage left in the tournament for them to progress to but still, for all their effort over the last month or so, it's their chance to enjoy what is, in effect, the soggy-ended bottom of what was once an ice-cream cone. Oh yes, it's a rare treat.
Speaking of fringe players, we're guessing that both teams will replicate the approach they took in their final group game when each side fielded radically different teams to the ones which preceded them. In effect, this is round 2 for the B teams and if that doesn't arise a measure of excitement in the neutral then lord knows what will. It's not like the player's won't want to win – of course, they will – but how much do they really want it? They have a short holiday coming up before they have to return to their respective clubs for the pre-season 'tournaments'; to most, it will seem as if they haven't had a break at all and the thought of going full bore in this game is probably beyond anything that they can adequately summon from the well of their desire. Win and/or avoidance of embarrassment aside (think Brazil four years ago), one suspects that avoiding injury will be their main concern.
If you think Belgium will repeat their group match win, take the best odds below:
Will it Be the Battle of the B Teams Again?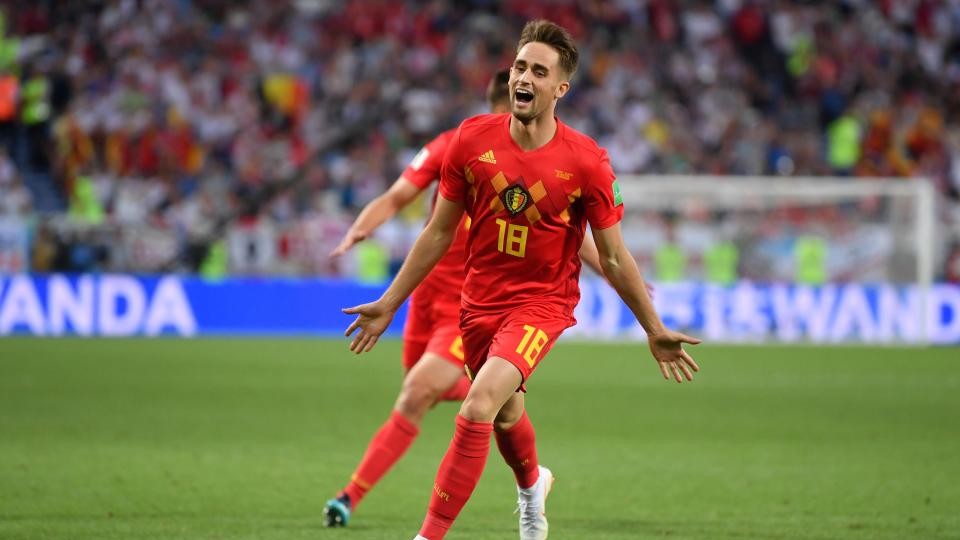 At the time of writing, there is little in the way of team news from either camp although it looks as if Kieran Trippier, Jordan Henderson, Ashley Young and possibly even Harry Kane will all be marked absent as a result of injuries. You could probably throw Delli Ali into that mix as well as he has looked well off fitness throughout. This column gets the impression that Kevin de Bruyne is not the biggest fan of his manager, Roberto Martinez, and might excuse himself altogether from playing. Simon Mignolet might get the opportunity to man the goal before he returns to Liverpool to suffer the indignity of warming the bench for Loris Karius. Such are the affronts facing many of these valiant B-teamers.
With such a dearth of information available to us, it is difficult to get any handle on how things might pan out. The aforementioned round 1 of the battle of the B's saw Belgium comfortably account for England but Gareth Southgate was more than happy for the result to pan out as it did and attempted little to alter the course of the game in any other way. It suited a purpose then but what the hell is the purpose now? Certainly, there'll be talk of pride and the like from both teams and while we should take them at their word, it's also quite literally the only shine either boss can apply to this pointless turd.
You'd have to imagine that, if it looked as if the game was going to extra-time, one of the two sides would do the needful and commit footballing Seppuku, if only to spare everyone the indignity involved. That would be its own World Cup triumph. With that in mind, this column reckons it will be a straight win in regulation time but as for who will be the 'victor', it's anyone's guess so we're giving you both prices. Belgium, on form and by virtue of squad depth, are rightly favourites but if you are of the opinion that England can raise their game one more time for Queen and country then the widely available 9/4 is the job for you.