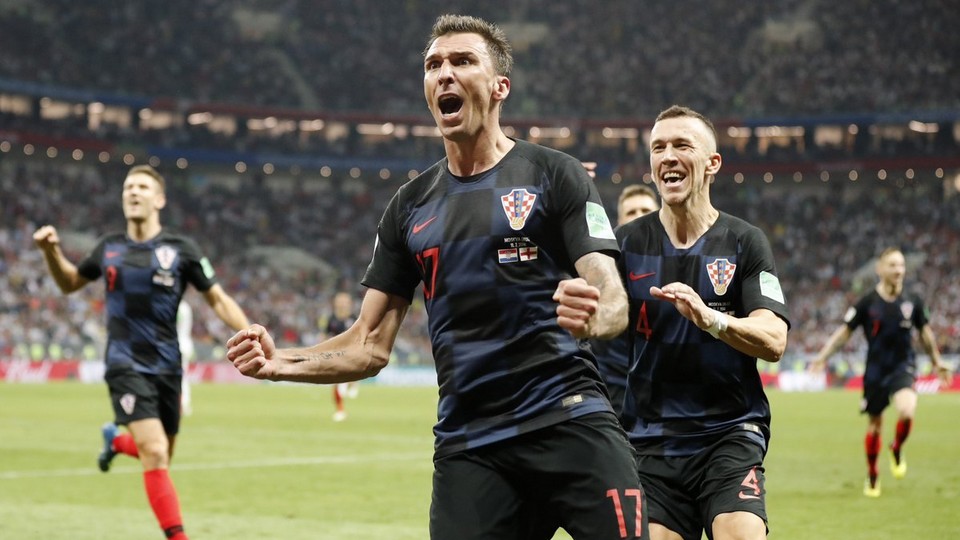 It was close to the perfect start for England. They began as they meant to go, pressing Croatia and not letting them settle. Five minutes in and Dele Alli, with the ball at his feet charged straight at Croatia's penalty area whereupon Luka Modric, of all people, took him down. The game had barely begun and already England were given that which they crave the most – a set piece. Lethally efficient from such situations all tournament, it was to prove another opportunity that they wouldn't pass up. Kieran Trippier, their diminutive wing-back, stepped up and sent it over the wall and past the sorry-looking Danijel Subasic.
From there on in, England were in command – not for wilting was this English rose. They were quicker to the tackle, more committed on the break and oozed a confidence that few if any of their opponents could replicate. In effect, England were bullying Croatia and loving it, thank you very much. It was fully 31 minutes before Croatia so much as managed a shot on the England goal. Jordan Pickford's hands might have stung a little but he wasn't troubled by it. Raheem Sterling's pace was killing Croatia's defence each and every time the ball got to him and that was far too often for Croatia's liking.
The only negative as far as England were concerned was their inability to put away the two to three good chances that they had. It is no exaggeration to say they could have had the game wrapped before half time. Croatia, for their part, were awful. There was nowhere near enough composure to their play. There was any amount of loose passes, terrible decision-making, arms being thrown in the air and a general dishevelment to their play; it was enough to put the fear of God into any of their fans who harboured hopes that they might actually remember how to play the game.
The second half began with England ceding possession to Croatia but it made precious little difference as Croatia were still utterly and unrelentingly poor. They were so bad that even the peerless Luka Modric seemed to be infected by it. In their favour, they were seeing more of the ball and, although they were doing little that was constructive with it, it did allow them to build some confidence whilst also keeping England from any kind of continuity. Eventually, that pressure told.
With just over 20 minutes of regulation time to play, Croatia got the goal that their possession, if not quality of play, deserved. A rare moment of class saw Ivan Perisic get his foot ahead of Kyle Walker's head and he directed Sime Vrsaljko's cross past Pickford, England's defence caught ball watching. As if by magic, the game transformed. England looked completely shell-shocked but they had no-one only themselves to blame for allowing a poor Croatia team to work themselves back into the game. Croatia, although buoyed by their goal, were still guilty of sloppy passing and poor play, wasting a sack load of chances. Perisic came close again but the foot of the post came to England's rescue.
Gareth Southgate swapped Marcus Rashford with Sterling and the young forward did his best to lead the line from the front; this all the more important as Harry Kane was having a very quiet night. However, England found it hard to break the habit of the second half and were generally too deep as a whole to really get at Croatia's defence. The rest of the half of played out with Croatia in control and England generally on the ropes but not shipping any more knock-out blows. Three minutes of additional time was all that was played before the referee blew up for the end of regulation time. For the third match in a row, Croatia were facing the full 120 minutes.
Will tiredness affect Croatia when they play France on Sunday? Get the best odds for the World Cup final here:
England Devastated After Croatia's Knockout Blow in Extra Time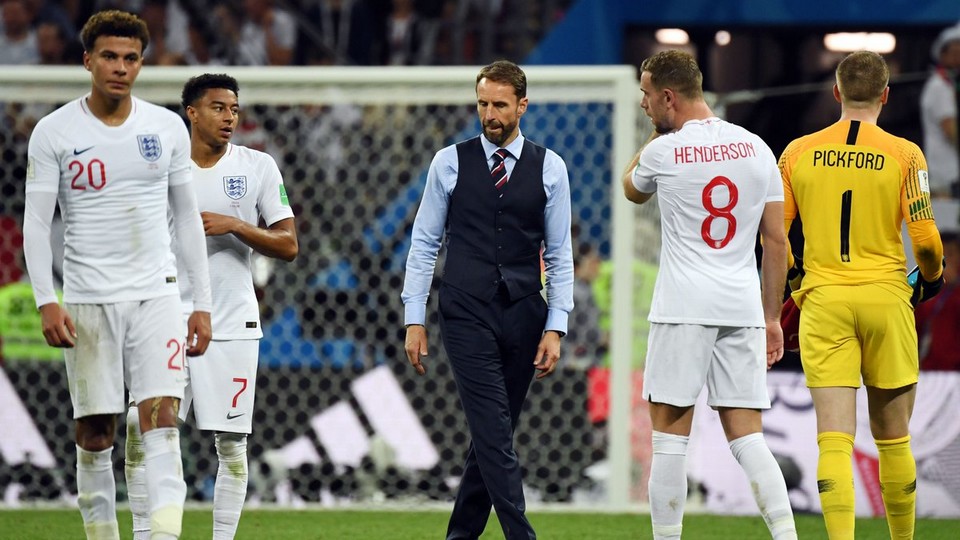 Southgate made another switch, this time bringing on Danny Rose for Ashley Young; it was a move which immediately provided England with more thrust on the flanks and allowed them to push further up the pitch whilst gaining a much greater degree of control than they had previously had. With tiring legs and minds, it was an effective gambit to manage the threats they faced. However, a John Stones header that was cleared off the line aside, England didn't create much and the first half of extra time drew to a close with the scores still level.
The final 15 minutes commenced and, not long after, disaster struck. A Croatia cross wasn't dealt with and it was headed back into the box by Perisic. It looked harmless enough but unfortunately for England's defence, they had entirely forgotten about the nearly immobile Mario Mandzukic who was loitering on the blindside of Stones. The Manchester City defender turned to cover his 'keeper to collect but the space between them was not empty and Croatia's forward turned on the ball and expertly dispatched it past Pickford. England's World Cup hopes had 10 minutes of thread to hang from but by that stage, the thread was too far frayed and there was to be no way back.
The full time whistle blew and players from both teams collapsed in a heap on the turf but it was the men from Croatia who were first to bounce up and embrace each other. For the third game in a row, they had played the full 120 minutes but this time they managed to kill it before the advent of penalties. After their display in the first half, no-one could have expected them to win out in the end but England, whether through nerves or overconfidence, allowed their opponents the space and time to work themselves back into the game.
It was a fatal mistake and maybe it was one that should have been expected from a relatively callow side or it might have been due to the fact that they hadn't faced a team near Croatia's level of experience in the competition. Either way, the die was cast and their weaknesses at the back were exposed for the first time this summer. Heartbreaking though it is for the players and their country, the world will get to see Luka Modric on the grandest stage of them all this coming Sunday and that is a result that everyone can be thankful for.