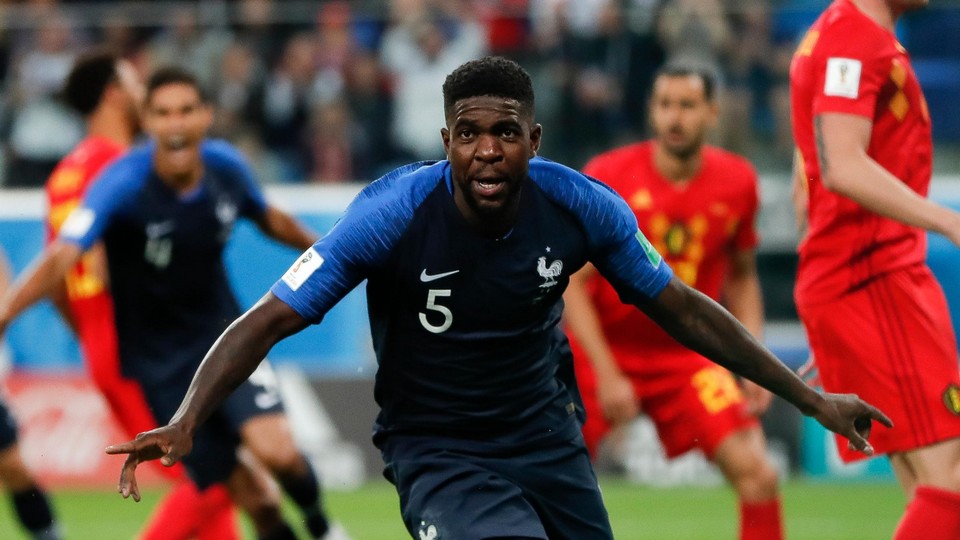 The first of the semi-finals was a corker but in a cerebral sense rather than a visceral one. Emanuel Macron was in attendance and the French President was not to be disappointed. Success at a World Cup can often come down to timing and France appeared to have timed their run well with what was their best performance of the tournament thus far.
Straight from the kick-off, Kylian Mbappe burned two Belgium players on the wing before squaring a dangerous ball to his fellow forwards. Nothing came of it but talk about being served notice early. Not only does the teenager have blistering pace but also a murderous intent. He stayed off the score sheet but he did carry a threat just about every time he was in possession and the sheer threat of that helped to keep Belgium honest.
After a quarter of an hour of tenuous probing by both sides, Belgium began to assert themselves, forcing Hugo Lloris into an excellent save following a corner. Nacer Chadli, operating on the right flank for Belgium, supplied a good amount of crosses but unfortunately few of them hit their mark. France took the hint and began to create some chances for themselves with both Blaise Matuidi and Olivier Giroud creating moments of concern in the Belgium goal.
It was an interesting half more so than a spectacular one. Both goalkeepers had been tested but it was France who were edging proceedings, mainly as a result of their dominance in midfield. With Griezmann often dropping deep, Paul Pogba, N'golo Kante and Matuidi were outplaying Belgium in the middle, denying them the space and opportunity to get Romelu Lukaku, Eden Hazard and Kevin de Bruyne into the game. The referee blew up for half time with the scores level but with France having had the better of the exchanges.
Can this France team go all the way? Get the best odds here:
French Resistance in Second Half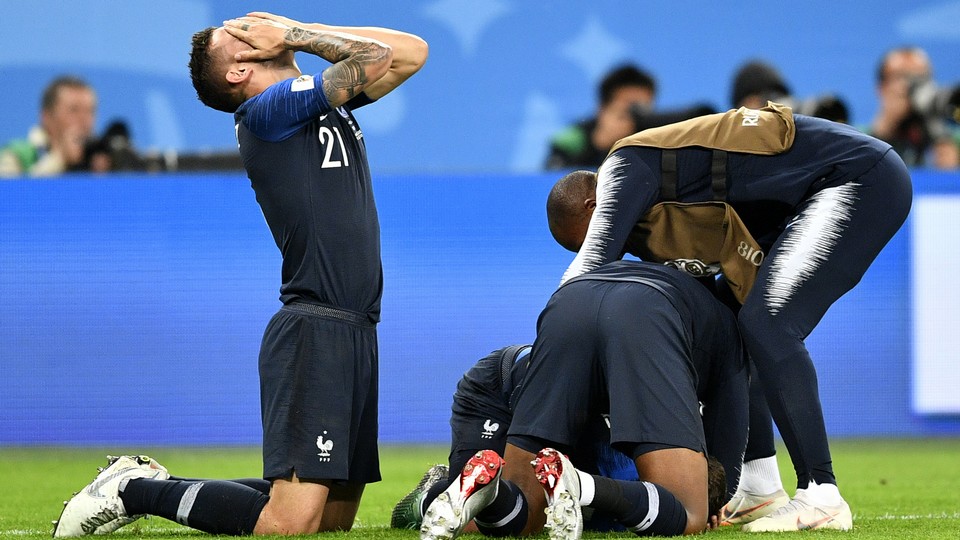 Belgium started the second half brightly, with Axel Witsel whipping in a wonderful cross which Lukaku put over. If Belgium took that as a sign of things to come, it also served to inspire France to try it for themselves not long after. An excellent corner was put in by Griezmann and Samuel Umtiti got ahead of Marouane Fellaini to glance in a header from the near post. With 40 minutes of the half left to play, Belgium were not out of it but faced a real test of their character. Roberto Martinez reacted by taking off Moussa Dembele and replacing him with Dries Mertens. This effectively saw De Bruyne drop deeper and into midfield with Fellaini, the remarkable nuisance, pushing further forward.
As the half developed, it was Belgium who owned most of the ball with France quite content to sit back and defend resolutely. Mertens made a big difference with the quality of his crosses and he was soon peppering France's goalmouth with dangerous balls but Umtiti and Raphael Varane were up to the task set them. The danger they faced, of course, was France's speed on the break. Any loose passes or turnover in possession that landed at the feet of the waiting Griezmann or Mbappe were a nightmare waiting to happen for Belgium.
Yannick Carrasco and Michy Batshuayi were brought on to beef up the attack but France were just too disciplined throughout the team. Pogba had arguably his best game of the tournament, working in tandem with Kante to shield a France backline that ultimately would not be breached. Belgium's midfield supply line to Lukaku wasn't at all consistent and the forward only had 22 touches in the game; crucially, most of those were outside of the box and when he did have the ball, he didn't use the ball well enough.
In the end, France were simply too solid and tactically sound throughout. They will hope that the injury which forced Matuidi off will not rule the midfielder out of the final as he was excellent in this game and brings a level of nuisance and industry that France can't replicate with anyone else in the squad. Belgium, for their part, can have few complaints about the result and for their troubles will have to hang around Russia long enough to play the loser of the Croatia v England semi-final. You'd imagine they're only delighted to do so…