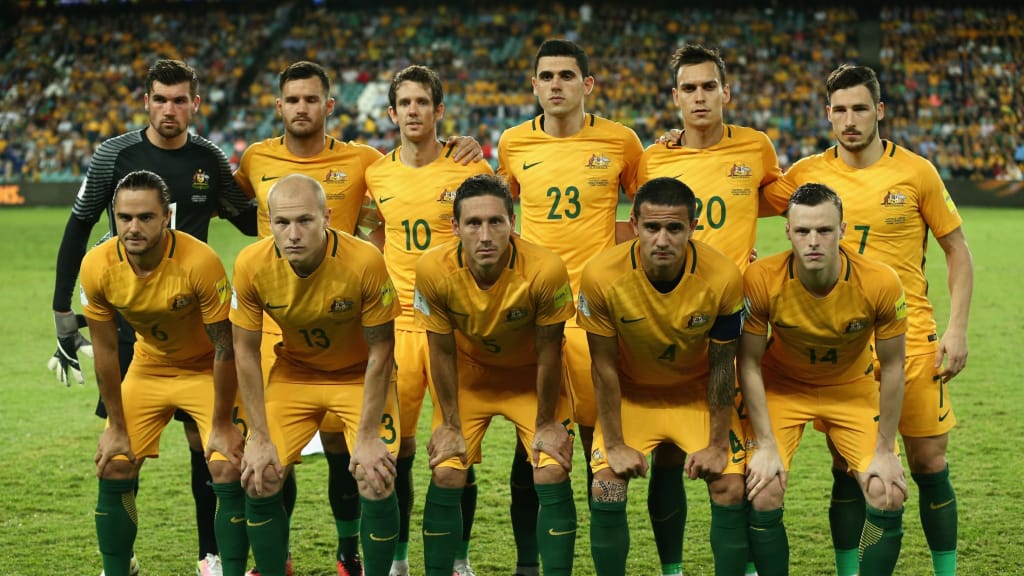 Ange Postecoglou's decision to quit as Australia coach not long after the Socceroos qualified for their fourth FIFA World Cup in a row tells you everything that you need to know about the chances of the boys in green and gold.
Also, it tells you that the one FIFA World Cup Group C bet that you must place is one on Australia losing each of its three pool games. You can do that by backing France, Denmark and Peru to defeat Australia in FIFA World Cup C action, by backing them to finish bottom of the group, or you can wait for bookmakers to frame Socceroos points markets and get stuck into the zero points option.
Postecoglou's choice not to attend the FIFA World Cup with Australia smacks of protecting his managerial record, no matter what the ex-South Melbourne, Brisbane and Melbourne Victory boss says. Postecoglou is a shrewd operator and it is one's opinion that he abandoned ship because he did not want to be associated with Australia struggling in Russia.
And struggle is what Australia is likely to do. All bar one of Australia's golden generation of players who starred at the 2006 FIFA World Cup has retired and it is an indictment on the Socceroos that they are reliant upon 38-year-old Tim Cahill for goals. Cahill, who recently signed a short-term deal with English Championship team Millwall, has not been an elite midfielder/forward for several years but Australia would not have qualified for the FIFA World Cup without his goals even though the Socceroos did not have to beat a side of note to make it through to the 32-team tournament.
Aaron Mooy of Huddersfield is Australia's best player but he is one of just three Socceroos stars who are plying their trades in one of Europe's big four leagues – the others are Brighton goalkeeper Mathew Ryan and Hertha winger Mathew Leckie. The Australian A-League competition is failing to produce the young, domestic talent that its forerunner, the Australian National Soccer League, did in the 1990s and 2000s, and the Socceroos are toiling on the international stage as a consequence. For example, Australia's home FIFA World Cup qualifying results included draws with Syria and Thailand and a loss to Jordan. Australia needed extra time on home soil to eliminate Syria from the FIFA World Cup and the Syrians played their home match in neutral Malaysia.
Stiff Competition in Group C
According to the FIFA World Ranking, FIFA World Cup Group C is one of the most competitive of the pools because its list has France in ninth position, Peru in 11th position, Denmark in 12th position and Australia in 36th position. The World Football Elo Ratings, however, put France in the top five with none of its FIFA World Cup Group C rivals higher than 10th. France is the class of FIFA World Cup Group C and it should be able to ease itself into the section and the tournament because it plays Australia in its first game.
One cannot find fault with how bookmakers are betting on FIFA World Cup Group C. Pure disciples of the FIFA World Ranking and/or the World Football Elo Ratings would argue that there should be little difference available about Peru and Denmark and that, therefore, the Peruvians are worth backing to reach the round of 16 because of the prices. However, it is important to note a couple of things: first, Denmark has been a hugely positive upward climber on both the FIFA World Ranking and the World Football Elo Ratings recently; and second, Peru's key player, Paolo Guerrero is 34 years old and he is serving a six-month ban that rules out him taking part in meaningful matches until just before the FIFA World Cup kicks off. Peru and Denmark will clash in the first batch of FIFA World Cup Group C games so one rates the Danes as the clear favourites for that match, which is the consensus view of the bookmaking fraternity as well.
The boys in green and gold are a solid bet to finish bottom of group C. Bolder punters backing zero points should be able to secure odds around the 5/1 mark about Australia, now under the leadership of 2010 FIFA World Cup runner-up Bert van Marwijk, crashing out of the event with three losses from its three FIFA World Cup Group C matches. Australia has not registered a win over a FIFA World Cup qualifier from outside the AFC region since it got the better of Costa Rica 1-0 in Sydney in November 2013.