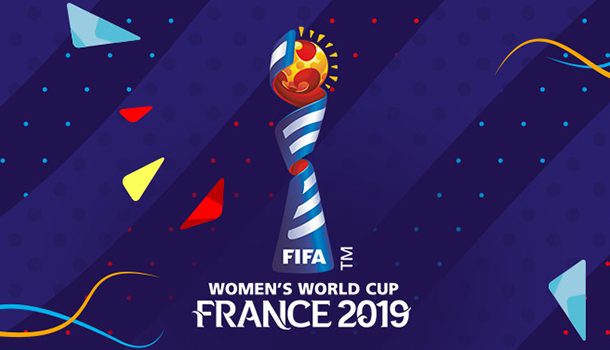 The biggest soccer tournament of the summer kicks off soon – the FIFA Women's World Cup 2019 in France.
Defending champions, Team USA, will be looking to repeat their win in Canada four years ago. They will face strong opposition from two-times champions Germany, hosts France and a highly-fancied England.
We think Germany will be the strongest of the Big Four contenders. Canada could be the surprise package from down the field.
Women's World Cup Schedule
52 games will take place from the 7th June to the 7th July across nine venues in France. The opening match will be in the famous Parc De Princes stadium in Paris. 31 days later the women's final will be held in the magnificent 58K capacity Olympic Stadium in Lyon.
World Cup Groups
| | | | | | |
| --- | --- | --- | --- | --- | --- |
| Group A | Group B | Group C | Group D | Group E | Group F |
| France | Germany | Australia | England | Canada | USA |
| Norway | Spain | Brazil | Japan | Netherlands | Sweden |
| South Korea | China | Italy | Scotland | New Zealand | Thailand |
| Nigeria | South Africa | Jamaica | Argentina | Cameroon | Chile |
Women's World Cup Format
Each country will play against the other three teams in their group in a round-robin format. The top two teams will qualify for the last 16, along with the four best third-placed sides. After that, the competition will be a knockout format all the way to the final in Lyon.
Previous World Cup Winners
Who has the most Women's World Cup wins? Who has the best record?
This competition is relatively new. 2019 will be just the eighth edition to take place. The table below shows a list of previous winners and challengers and is worth considering prior to this year's event.
| | | | | | |
| --- | --- | --- | --- | --- | --- |
| Year | Host | Winner | Runner-up | Third | Fourth |
| 2015 | Canada | United States | Japan | England | Germany |
| 2011 | Germany | Japan | United States | Sweden | France |
| 2007 | China | Germany | Brazil | United States | Norway |
| 2003 | United States | Germany | Sweden | United States | Canada |
| 1999 | United States | United States | China | Brazil | Norway |
| 1995 | Sweden | Norway | Germany | United States | China |
| 1991 | China | United States | Norway | Sweden | Germany |
There are definitely a few key indicators here for anyone unfamiliar with women's football.
The United States of America team are always very strong. They have three victories in seven editions, and have never finished lower than third. That's highly impressive, and something opposition teams will be aware of.
It will surprise few that soccer-mad Germany also has a strong team. Two wins and another two semi-final placings is the best European record. However, Europe also has strong representations from Scandinavia, with Norway or Sweden featuring regularly in the semi-finals. Japan have been the pride of Asia recently with two appearances in the last 2 finals.
Africa is yet to have a semi-finalist. South America seems unexpectedly weak also, with Brazil the only side to reach the last four. Finally, some traditional European soccer powerhouses like Spain, Italy, and The Netherlands have yet to make their mark in the female version of the event.
Get the best odds in 2019 FIFA Women's World Cup with our selected bookmakers below.
2019 Women's World Cup – The Main Contenders
The United States of America are the kingpins in this sport and are joint-favourites at 4.50. It is a reasonable price given their excellent record.
They had their usual facile route through CONCACAF qualification, with 27 unanswered goals in their five matches.
Not all has been rosy since then, with scrappy 1-0 wins over Scotland and Portugal in November friendlies. Worse followed in January with a 3-1 defeat in France.
They would have hoped to get the show back on the road on home soil in the SheBelieves Cup, a major invitational event. However, a pair of 2-2 draws with Japan and England and a 1-0 win over Brazil was a disappointing return.
Clearly, they are not the all-conquering USA team we've come to expect. However, they are a major contender who know their way through these tournaments and it would be folly to write them off.
Star Player – Alex Morgan scores for fun and recently notched her 100th goal for Team USA. With her side likely to reach the semi-finals she is a decent top goalscorer punt.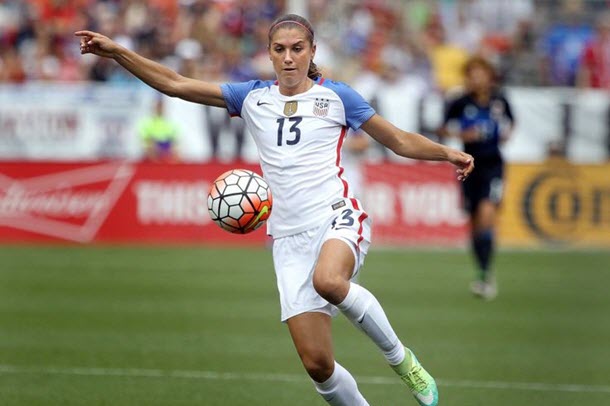 Hosts France are the other joint-favourites at 4.50. They have been the nearly women of the game for the last decade.
France have regularly reached the quarter-final stages at World Cups, Euros and Olympic tournaments, but they have rarely gone further.
The French men's team have reached the final of the last three big tournaments they have hosted, so maybe this is something they can emulate.
They are full of French flair, and their squad is packed with players who have won three successive Champions Leagues with the awesome Olympic Lyonnais team.
It remains to be seen whether they can convert their undoubted quality into a tournament-winning outfit.
Star Player – Amandine Henry is the best defensive midfielder in the world. She'll be of crucial importance in the latter stages when the attack-minded French outfit meet the stronger teams.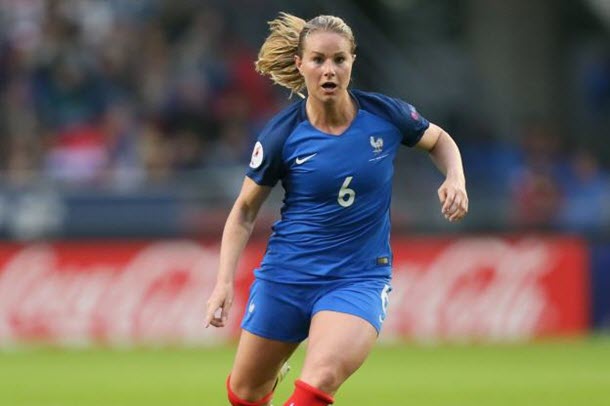 Next in the market are Germany at 6.50. With four European Championships and two World Cups in this century alone, they have long been the major force in European football.
There seems to be a suspicion amongst the experts that other countries have caught up with them, and it is noticeable that their last World Cup win was in 2007. They haven't done a lot wrong since then, with some unlucky exits.
They qualified with expected ease, and their recent friendly results are likely more relevant to their prospects. Wins in France and Sweden and a home draw with Japan suggest a team who are coming into this competition with plenty of confidence.
Star Player – Midfield maestro Dzsenifer Marozsan is an inspirational captain who pops up with match-winning goals and assists.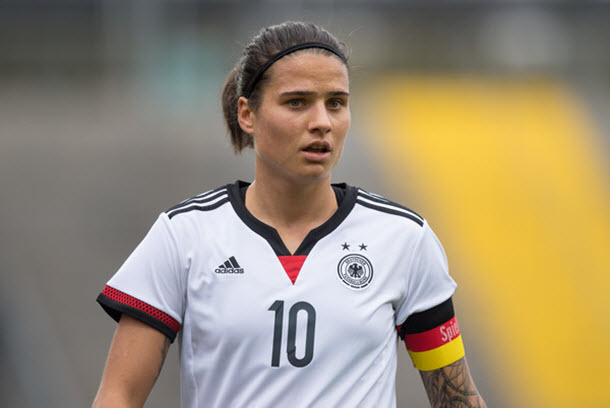 England at 8.00 are the last of the teams who feature at a single figure price. They have no major international trophy to their name, but the last decade has been one of continual improvement.
Semi-finals spots in the 2015 World Cup and 2017 European Championship suggested a team with a good future.
Controversy followed however, and head coach Mark Sampson was sacked in events that threatened to split the unity of the squad. Phil Neville has been a steadying influence though, and the squad seem together and organised.
Led by inspirational captain Steph Houghton, good performances in the last two editions of the SheBelieves Cup and solid friendly results have got a nation daring to dream.
They should cruise to the latter stages but may lack the inventiveness needed to get over the line.
Star Player. Lucy Bronze was snapped up last summer by top club side Lyonnais. The right-back is the best in the world in her position and has a serious attacking edge to her game.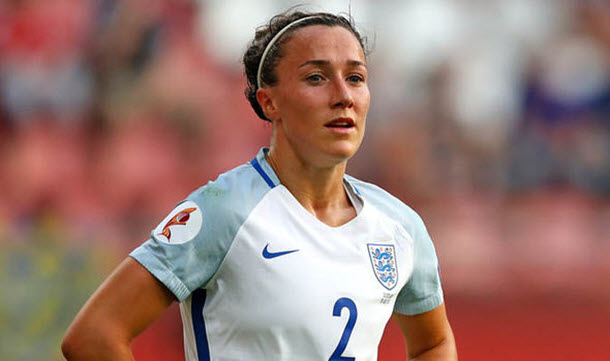 Women's World Cup Winners. Germany 6.50
Women's World Cup Golden Boot. Alex Morgan 7.50
2019 Women's World Cup – The Best of the Rest
Tip – Women's World Cup Winners. Canada 34.00
Despite winning the competition in 2011, and being runners-up four years later, Japan appear to be overlooked by the market at 14/1.
It's difficult to get a handle on their team as they all play in the Japanese league. Recent results are a mixed bag, with defeats against England and France, and decent draws in America and Germany.
Everything suggests that this Japanese team will be dangerous but are probably a little behind the very best.
A similar sentiment applies to The Netherlands at 21.00. They caused a surprise on home soil with victory in the 2017 Euros. They won in superb style and looked a team with a bright future. They've failed to build on that though.
Qualification for this World Cup was difficult, and they ended up going through the play-offs. Recent results have been poor, including defeats to Spain and Poland.
Spain are potentially worth a punt at 25/1, though it's likely this tournament has come too early for them. It's only in the last decade that the sport has been taken seriously and given proper funding, and results have improved. They still seem short in key areas but are one to watch with an eye to the future.
Brazil have been the flag-bearer for South America in this event, with a handful of semi-final appearances. They are desperately short at 21.00, a price which appears to owe more to their name rather than their ability.
They come to France off the back of eight successive defeats. The opposition was generally good, including France, England and the USA. However, there were also losses to Spain and Scotland, so they look way behind what will be required.
Sweden at 26.00 will be as competitive as ever, but their best chance to win this competition has already passed. Everyone else is catching up now.
The second North American representative Canada are very interesting at 34.00. They are a nice mixture of youth and experience. They are reaping the rewards of resources which were put into the game in Canada prior to the hosting of the 2015 edition.
They are up to number five in the world rankings and are a bigger price than many teams ranked below them. Recent results include an away victory over highly fancied England. They don't seem particularly free-scoring but at such a big price we can forgive that.
Australia look to have a similar chance to Canada, but at 21.00 the bookmakers have a handle on them. A 5-3 loss to the USA in their most recent game continued a trend of scoring plenty of goals, so they should be an exciting watch for the neutral.
2019 Women's World Cup –The Outsiders
Tip – Women's World Cup Winners Group C. Italy 13.00.
African football seems to be way off the pace at the moment so we can strike out their representatives Nigeria, Cameroon and South Africa.
Other than Brazil the quality of South American football isn't great either so don't expect too much from Argentina or Chile.
South Korea, China and Thailand look some way behind Japan in the Asian pecking order. China have a decent history in the event but have done nothing in the last five years to suggest they can spring a 67.00 shock.
New Zealand are improving and will hope to get out of the group for the first time but will have no pretensions beyond that. Teams from Jamaica are always popular in any sport, and it's great to see them qualify for the first time.
Europe's outside contenders are always worth a second glance in the hope of spotting the 'dark horse'. Scotland are making their debut. They have been progressive recently but are unlikely to go far.
Norway have a decent record in women's football. Sadly the continued absence of Ballon d'Or winner Ada Hegerberg makes it difficult for them. Italy return to the World Cup after a 20-year absence. They qualified well and are in Group C with Brazil and Australia, two teams with questions to answer. 13.00 for Italy to win this group is worth considering.
Women's World Cup FAQs
When does the World Cup start and where is it being played?
The competition takes place in France, from June 7th to July 7th.
Is the FIFA Women's World Cup on TV?
In the UK around half the games will be on BBC1, BBC2 or BB4. The rest will be on the red button.
In the USA Fox will show 22 games including all games for Team USA. FS1 & FS2 will show the remaining games.
Who is going to win the Women's World Cup 2019?
It will be a very competitive tournament in a sport where standards are improving very quickly.
Here are our top tips:
Winners – Germany 6.50
Winners – Canada 34.00
Golden Boot Winner – Alex Morgan 7.50
Winners Group C – Italy 13.00
Alex Morgan
Argentina
Australia
Brazil
Cameroon
Canada
Chile
china
England
FIFA women's World Cup
France
Germany
Italy
Jamaica
japan
Netherlands
new zealand
Nigeria
Norway
Scotland
south africa
South Korea
Spain
Sweden
Thailand
USA